Building a Career at Crossroads: One Nurse's Experience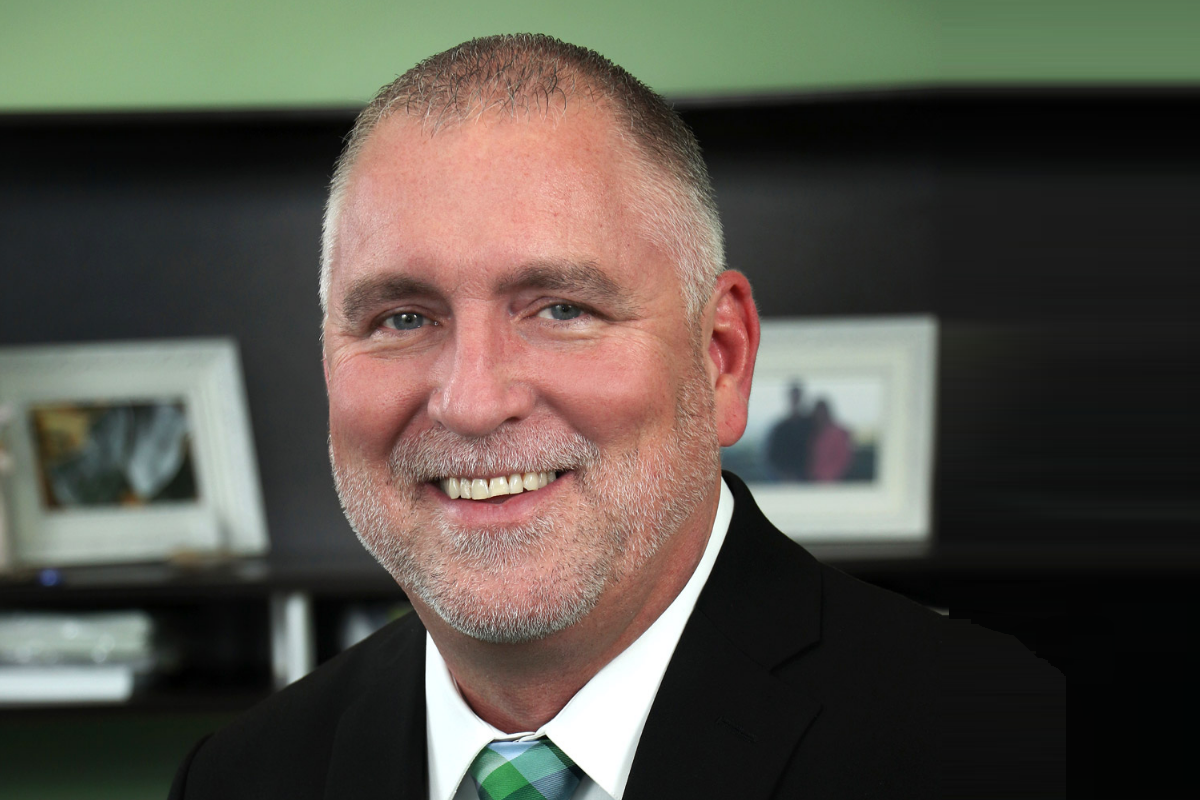 An organization is only as good as the people who work there. One of the things we're most proud of at Crossroads Hospice & Palliative Care is how many of our leadership team have been with us for over ten years – with most of them working their way up through the organization to the roles they now hold. A great example of this is the nursing career of Danny Cox, RN, BSN, our Senior Vice President of Clinical Operations.
"My first experience with hospice was a hospice rotation while pursuing my associate's degree," he shares. "I knew what hospice was, but I didn't really understand it until then. My professor told me that I would be good at hospice. That I had compassion and it came naturally to me, but what I remember most is my patient dying and the profound effect it had on me. I didn't think working in hospice was for me."
Yet as Danny began working with more patients, that compassion drove him to do more for those who were dying. He remembers, "One of my patients was dying, and there was no family there. I just couldn't leave this person. Soon, I became known as the person to get when a patient was dying. I would sit, hold their hand, do post mortem care, and give them the dignity they deserve."
Danny continued his career working as a nurse and then moving into healthcare management and teaching. He worked as a nursing home director and was an adjunct professor for the University of Cincinnati nursing program. It's as a nursing home director that he became familiar with Crossroads.
"As a nursing home director, it became evident that there was one company that did it better than anyone," he shares. "It was a richer experience, and if it was my family member, I would probably choose the ones in green."
Danny had attracted the attention of Crossroads, too. A position as Clinical Director had just opened up, and Danny was invited to interview. He had just started a full-time teaching position, but decided to follow his heart to Crossroads.
"I became Clinical Director, and I loved it," he says. "It was where I was supposed to be."
The Start of His Crossroads Nursing Career
Danny quickly understood the value the Crossroads staffing and team model had for patients. Crossroads takes pride in ensuring that patients never die alone, and never die in pain. To meet that goal, staff make more visits each week than the national average. They are available for care and admissions 24 hours a day and stay at bedside providing Evenmore Care in a patient's final hours.
He knew that this model ensured patients had the right level of care and the right time, but also saw some room for improvement in how staff were scheduled and shared his suggestions with owner Clayton Farmer.
"He listened and said, 'you're right,'" Danny remembers. Working for a company where the owners listened to ideas from their employees and made adjustments was empowering.
"It's the environment from the top down," Danny explains. "It's a family-owned company, and everyone who works for this company can email the owners. We've changed team models and restructured on-call because a nurse had a suggestion, and we listened."
Sadly, while serving as a Clinical Director at Crossroads, Danny had a personal hospice experience when his father living in another state took a turn for the worse. A hospice provider in that area was called on December 24th. His father died on December 26th.
"We never saw anyone from hospice. I was his hospice nurse and his son. I knew if he was with Crossroads, that would have never happened. I knew I was working for the right company."
Soon after that heartbreaking experience, Danny was offered a newly created position at the corporate level, providing clinical and staffing guidance to all Crossroads' sites.
"I could relate to the sites well because I had been there," he explains. "Because our leadership has grown up in Crossroads, we've been there, we've done it, so we listen when we hear from staff because we've been there. I know when I was at the site level that five minutes feels like five hours when you need an answer, so we try to answer quickly."
Building the Next Generation of Leaders
Danny currently services as Senior Vice President of Clinical Operations. In his various roles in nursing and with Crossroads, Danny has learned a few things about what it takes to be successful at Crossroads.
"You have to have the gift for hospice," he says. "Not everyone can do it – just like not everyone can do ICU and ER. It takes a special combination and understanding. You can do a lot of things over in life, but you can never redo a death. You need to be able to read the situation and help that family and that person's journey at end of life."
He adds, "You can be someone who never had hospice experience as long as you are willing to learn, because we do go above and beyond. We are going to do what's right for the patient whenever they need us."
"I get excited about interviewing, hiring, and doing orientation with nurses. I want people to have the feeling that we do make a difference in lives every day."
To learn more about nursing career opportunities at Crossroads, please call 1-888-564-3405.
If you found this information helpful, please share it with your network and community.
Copyright © 2021 Crossroads Hospice & Palliative Care. All rights reserved.