Supportive and Diligent  Hospice  and  Palliative Care 
Throughout Atlanta
When you need hospice or palliative care in the Atlanta area, you need compassionate and experienced professionals to show up when they say and do what they promise.  
Crossroads Hospice & Palliative Care spends more time with patients than the national average. If you or a loved one are anywhere near Atlanta — including Norcross, Smyrna, Marietta, Tucker, Alpharetta, and Dunwoody — let us help.  
Benefits of choosing Crossroads for  hospice care in the general Atlanta area.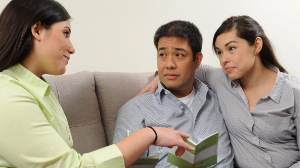 True 24/7 availability 
Crossroads team members work in coordinated shifts, so there is always someone 24/7.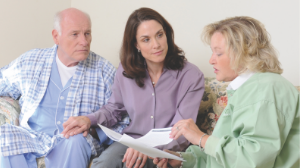 Urgency of response
We're able to assess and admit patients at any time — call and we'll be there.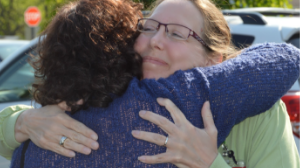 For the family as well 
Our compassionate, experienced staff doesn't just focus on the patient. We're also here for the family, able to talk through concerns and provide support to help make important decisions.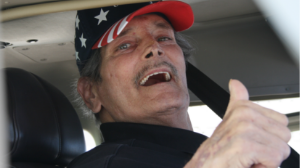 Celebrate life
Programs such as Gift of a Day and Life Journal ensure that the last days aren't waiting for the end, but rather appreciating the time that's left. 
Hospice  services  available  throughout  Atlanta.  
With Crossroads, your loved one will receive the following hospice care services and  more: 
Delivery of equipment and medications related to the terminal diagnosis
Able to assist with discharge and transportation from the hospital  
Personalized plan of care 
Non-medical attention such as baths, personal care,  fingernails, hair wash, feeding, and more, all while promoting the patient's dignity and honor 
Carefully observe pain and discomfort and provide medications as needed 
Support from social workers to help families find the resources  and help they need 
Support from chaplains for spiritual help  
Grief support before, during, and after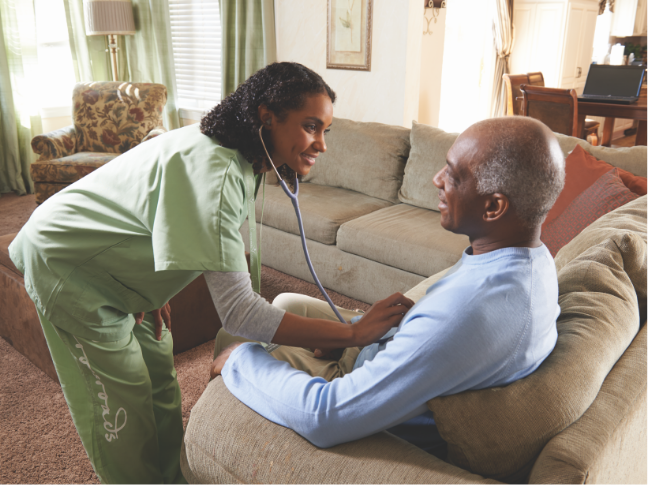 Hospice eligibility and insurance.
Hospice eligibility may include:
Prognosis of six months or less if current condition runs its normal course 
Frequent hospitalizations in the past six months  
Compromised activities of daily living (eating, bathing, dressing, toileting, etc.) 
Change in cognitive and functional abilities, including deteriorating mental abilities 
Progressive weight loss 
Increasing weakness, fatigue, and somnolence
What  areas do we serve?
Crossroads comes to the patient wherever they call home, be it in their actual home, a nursing home, or hospital room. From our administrative hospice offices in Tucker, Dekalb County, we travel to the following Georgia towns and more: 
Tucker 
Atlanta 
Norcross 
Smyrna 
Marietta 
Alpharetta 
Dunwoody
Reviews from our families.
At Crossroads, we pride ourselves on providing the best possible service to patients and their families. And we take pride in the kind words from those families. 
Atlanta, GA hospice administrative office.
While we provide hospice and palliative care wherever you are throughout DeKalb County and the Atlanta area, we have a central office in Tucker to coordinate care and provide administrative support. This office is the only Crossroads Hospice & Palliative Care office in Georgia, and serves the entire Atlanta metropolitan area. It was established in September 2003 and is run by executive director Susan Sutton. 
Administrative Information 
Phone: 770-270-9898
Fax: 770-270-9896
License #: 044-198-H  
Medicare #: 11-1607 
Mailing address: 
1957 Lakeside Pkwy., Suite 500 
Tucker, GA 30084 
Career opportunities:  If you are interested in working as a hospice nurse or home health aide for our Atlanta patients, learn about Crossroads career opportunities. 
Get the help you need now. 
In Crossroads, you've found a compassionate organization with a staff of experts who will do whatever they can to help with pain management, symptom management, emotional support and community resources. 
 Ready to speak with someone at Crossroads in Atlanta? You can call, chat online, or email us via the blue Help Center Bar. We're available 24/7/365 for consultations and admissions, or simply to answer a question about care for your loved one or patient.