Supportive Hospice & Palliative Care
for Kansas City, Missouri Residents
Those in and around Kansas City, MO who need hospice or palliative care services have come to trust Crossroads Hospice & Palliative Care.
That's because our dedicated staff has proved to be compassion and supportive, to show up when they say they will, and to deliver what they promise.
When you need such support, we travel throughout Kansas City, Jackson, Cass, Bates, Western Lafayette, and more.
Benefits of choosing Crossroads for hospice care in the Kansas City, MO area.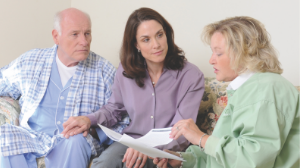 True 24/7 availability
Carefully coordinated shifts mean someone is always well-rested and ready to support you.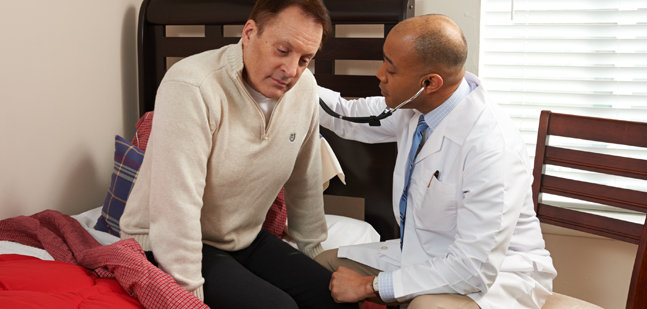 Urgency of response
We appreciate the situation and will assess and admit patients whenever you need us.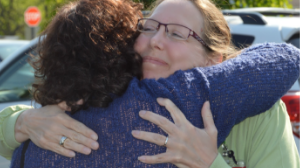 Increased care
We visit patients more than the national average and increase our visits even more in the patients' last seven days.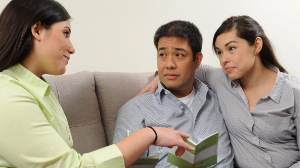 For the family as well
We're also here for the family, available to discuss any difficult topics or help make important decisions.
Hospice services available for Kansas City, Missouri residents. 
Hospice care from the Kansas City Crossroads location provides the following services and more:
Nurses, home health aides, social workers, and chaplains travel directly to the patient's home, hospital, or nursing home
Delivery of necessary equipment such as a hospital bed and oxygen machine
Provide and administer any medications related to the patient's terminal diagnosis, as part of a personalized plan of care
Non-medical attention such as baths, personal care, fingernails, hair wash, feeding, and more, all while promoting the patient's dignity and honor
Facilitate discharge and transportation from the hospital if needed
Facility respite for caregivers if needed, including visits from volunteer for companionship or even coordinating a few days stay in a nursing home
Grief support before, during, and after
Spiritual support before, during, and after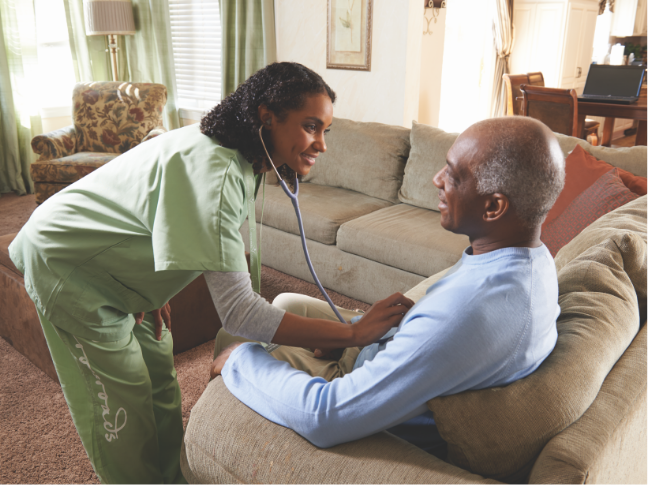 Hospice eligibility and insurance.
Hospice eligibility may include:
Prognosis of six months or less if condition maintains its current course
Frequent hospitalizations in the past six months
Compromised activities of daily living such as eating, bathing, dressing, and toileting
Change in cognitive and functional abilities such as declining mental abilities
Progressive weight loss
Progressive weakness, fatigue and drowsiness
What  areas do we serve?
Crossroads comes to the wherever the patient is — home, hospital, or nursing home.
From our administrative offices in Independence, we travel all around the Kansas City, Missouri area, providing hospice and palliative care services to:
Jackson
Cass
Bates
Western Lafayette

Southern Clinton County

Much more
Reviews from our families.
At Crossroads, we pride ourselves on providing the best possible service to patients and their families. And we take pride in the kind words we've received from those we've helped.
Contact our team.
Crossroads' Kansas City, MO hospice administrative office was established in November 1997, and is led by executive director Stephanie Droppelmann. Located in Independence but serving the greater Kansas City area and beyond, this office is one of four Crossroads locations in Missouri. We also have offices located in Warrensburg and St. Louis. 
Crossroads Hospice Kansas City, MO Office Details
Phone: 816-333-9200
Fax: 816-333-9444
Medicare #: 26-1581
License #: 056-18HO
Mailing Address:
14310 E 42nd St. S, Ste 600
Independence, MO 64055
Career opportunities:  If you are interested in working as a hospice nurse or home health aide for our Kansas City patients, learn about Crossroads career opportunities. 
Get the comfort and care you need - contact us.
Our comforting Kansas City hospice staff can help with pain management, emotional support, symptom management and community resources.
If you're considering hospice or palliative care for you, a loved one, or a patient, trained staffed at the Crossroads Kansas City location are available 24/7/365 for admissions, consultations, or to answer questions. You can reach us via the blue Help Bar at the top of the page.