Crossroads Hospice
in St. Louis, Missouri
Crossroads Hospice & Palliative Care in the St. Louis, MO area is where you can turn when looking for end-of-life care. Our experts will provide comfort and premium care to your loved ones, as well as support for you.
Our team believes every life should be celebrated, and we show that in everything we do.
The benefit of choosing Crossroads for St. Louis-based Hospice Services.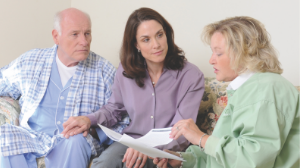 More care
At Crossroads, our patients are seen more often than the national average. This frequency is increased during the final seven days.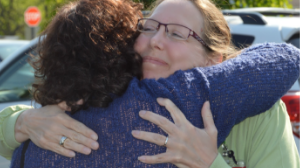 For the patient and their family
We understand that caregivers need support too. Crossroads answers questions and provides guidance to loved ones and can also coordinate respite care.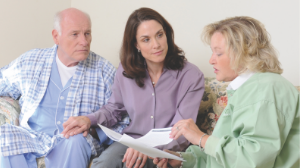 Anytime availability
Experts are available when you need them. Crossroads ensures that staff are available 24/7 to address patient needs by using strategic shifts.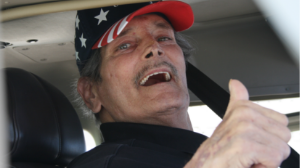 Overview of the hospice care services at Crossroads in St. Louis, MO. 
Does your loved one reside in the St. Louis area? Crossroads Hospice & Palliative Care will bring exception care to their home, hospital, or nursing facility. We provide the following services to hospice patients:
Home health aides, social workers, nurses, and chaplains are available to patients and their loved ones.
All necessary equipment will be delivered to the patients place of residence.
Experts will create a personalized plan of care to fit the patient's specific needs.
Assistance with coordinating discharge from the hospital is available if needed.
We offer services that benefit quality of life such as bathing, feeding, personal care, and more.
Regular evaluations are conducted to assess the patient and keep loved ones informed every step of the way.
Our organization offers grief support starting with hospice and through the passing of a loved one.
Spiritual counseling is available.
Caregiver support services include respite care is offered with the help of volunteers, nurses, and social workers.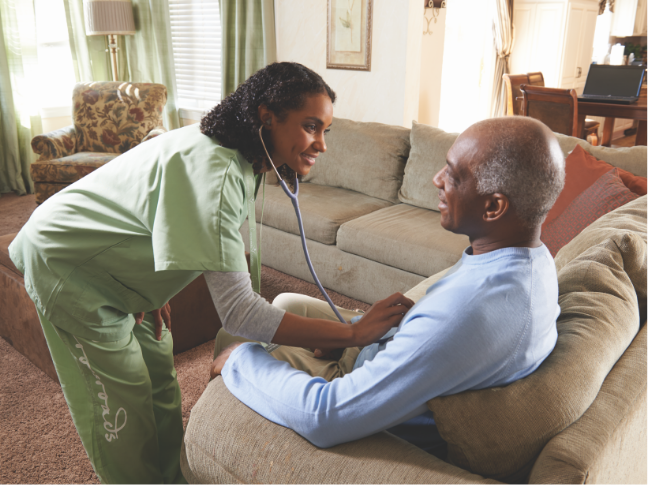 Hospice eligibility and insurance.
Hospice eligibility may include:
Patient has a life expectancy of six months or less.
Physicians or caregivers have noticed a decline in functional and cognitive abilities.
Patient has shown an inability or has begun to struggle to complete daily activities such as dressing, bathing, eating, and gong to the bathroom.
Increased fatigue and sleepiness as well as decreased strength.
Sudden or drastic loss of weight.
Multiple hospitalizations or emergency room visits in the past six months.
What  areas do we serve?
Crossroads provides service to patients in residential homes, hospitals, and nursing facilities. Wherever you are, Crossroads will come to you.
Crossroads Hospice & Palliative Care in St. Louis, MO currently travels to the following areas:
Eastern Lafayette
Saline
Pettis
Johnson
Henry
Caroll
How do you choose the right hospice provider? Download a free checklist.
Reviews from our families.
We recognize how difficult this time is for everyone involved, which is why we so greatly appreciate whenever the families we've helped share a kind word of thanks. Here are a few examples.
St. Louis administrative office:
Crossroads Hospice & Palliative Care in St. Louis comes to the patient. We began serving St. Louis and the surrounding area in January 2012. The central administrative office is managed by executive director Colleen Dietmeyer.
Crossroads Hospice St. Louis, MO Administrative Details

Phone: 314-801-6960
Fax: 636-735-2095
License #: 196-1HO
Medicare #: 26-1645

Mailing Address:
15450 South Outer Forty Drive., Suite 100
Chesterfield, MO 63017
Community support: Find events and community support in your area now. Visit the Crossroads St. Louis upcoming events page.
Get help and care where you need it, when you need it.
Our compassionate organization of hospice experts go to great lengths to help manage symptoms, ease pain and provide community resources to our patients.
To talk with a Crossroads professional about receiving hospice or palliative care in the St. Louis area, you can call, chat online, or send an email through the Help Center options at the top of the page. We're accessible 24/7/365 for admissions or to answer any questions.