Compassionate Hospice & Palliative Care
in Oklahoma City
You can trust your loved one to the end-of-life care experts at Crossroads Hospice & Palliative Care in Oklahoma City, OK.
We're built on the belief that life should be celebrated. That's why we focus on appreciating the time that's left. We provide exceptional hospice and palliative care in homes, nursing homes, and hospitals around OKC, Cleveland, Canadian, Grady, Lincoln, Logan, McClain, Oklahoma, Kingfisher, Pottawatomie, and more.
Benefits of choosing Crossroads for OKC-based hospice services.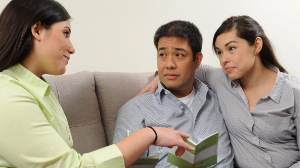 More care
Crossroads staff visit patients more than the national average, and even more so in the last seven days.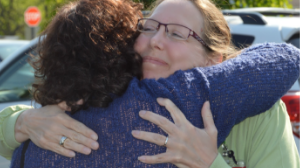 For the patient and their family
The patient's caregivers need support too. We're here to make life more comfortable for the patient and for their family.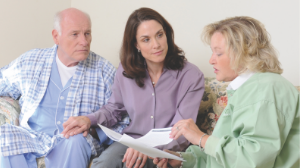 Anytime availability
We don't just say we're available anytime, we mean it. Strategic shifts allow staff to be available when you need us.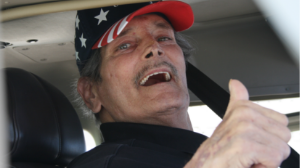 A celebration of life
The time that remains should be lived to the fullest. Unique programs like Gift of a Day and Life Journal are two examples of how we help achieve that.
Overview of Crossroads OKC's hospice care services.
If you or your loved one is located in Oklahoma City, you can expect to receive the following hospice services and more:
Nurses, home health aides, chaplains, and social workers visiting the patient and you on a frequent basis
Delivery of any required equipment related to the patient's terminal condition
A plan of care personalized to the patient's exact needs
Assistance with discharge and transportation from the hospital, if needed
Quality of life services such as helping with bathing and personal care, feeding, and more
Updated medical evaluations, always ensuring you're informed
Support for caregivers — form volunteers visiting to keep your loved one company, to nurses and social workers answering questions and providing guidance in decisions
Support when emergencies arise — instead of going to the ER you can call us
Grief support before, during, and after
Spiritual support from chaplains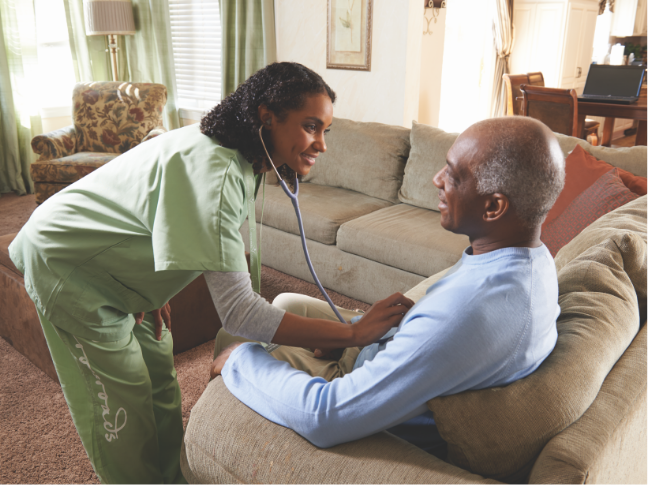 Hospice eligibility and insurance.
Hospice eligibility may include:
Prognosis of six months or less if there is no change to the diagnosis
Change in cognitive and functional abilities, such as diminished mental abilities
Compromised activities of daily living such as eating, bathing, dressing, and gong to the bathroom
Increased weakness, fatigue, and sleepiness
Continuing weight loss
Frequent hospitalizations in the past six months
What  areas do we serve?
Crossroads comes to the patient wherever they are — a home, nursing home, or hospital room.
From our administrative hospice offices right in OKC, we provide hospice care services in and around greater Oklahoma City. That includes, but is not limited to:
Canadian
Cleveland
Grady
Lincoln
Logan
McClain
Kingsfisher
Pottawatomie
Reviews from our families.
We recognize how difficult this time is for everyone involved, which is why we so greatly appreciate whenever the families we've helped share a kind word of thanks. Here are a few examples.
Crossroads OKC administrative office contact information:
Although Oklahoma City's Crossroads Hospice & Palliative Care comes to the patient, we also have a central administrative office. Executive director Melodee McLemore oversees the office, which has been in operation since January 2002. Oklahoma is one of seven states where Crossroads provides care.
Crossroads Hospice OKC Administrative Details
Phone: 405-632-9631
Fax: 405-632-9624
License #: 4142
Medicare #: 37-1601
Mailing address:
1301 SE 59th Street
Oklahoma City, OK 73129
Career opportunities:  If you are interested in working as a hospice nurse or home health aide for our OKC patients, learn about Crossroads career opportunities. 
Get the help and care you need now. 
Crossroads is a compassionate organization with a staff of expert caregivers who go to great lengths to help with pain management, emotional support, symptom management, and community resources.
If you are looking to talk to a trained healthcare professional about hospice or palliative services in Oklahoma City, please call, visit, or email us via the blue Help Bar at the top of the page. Our experts are available everyday 24/7 to answer your inquiries and admit patients.