How to Write a Eulogy: Chaplains at Crossroads Hospice Make Sure Lives End with Meaning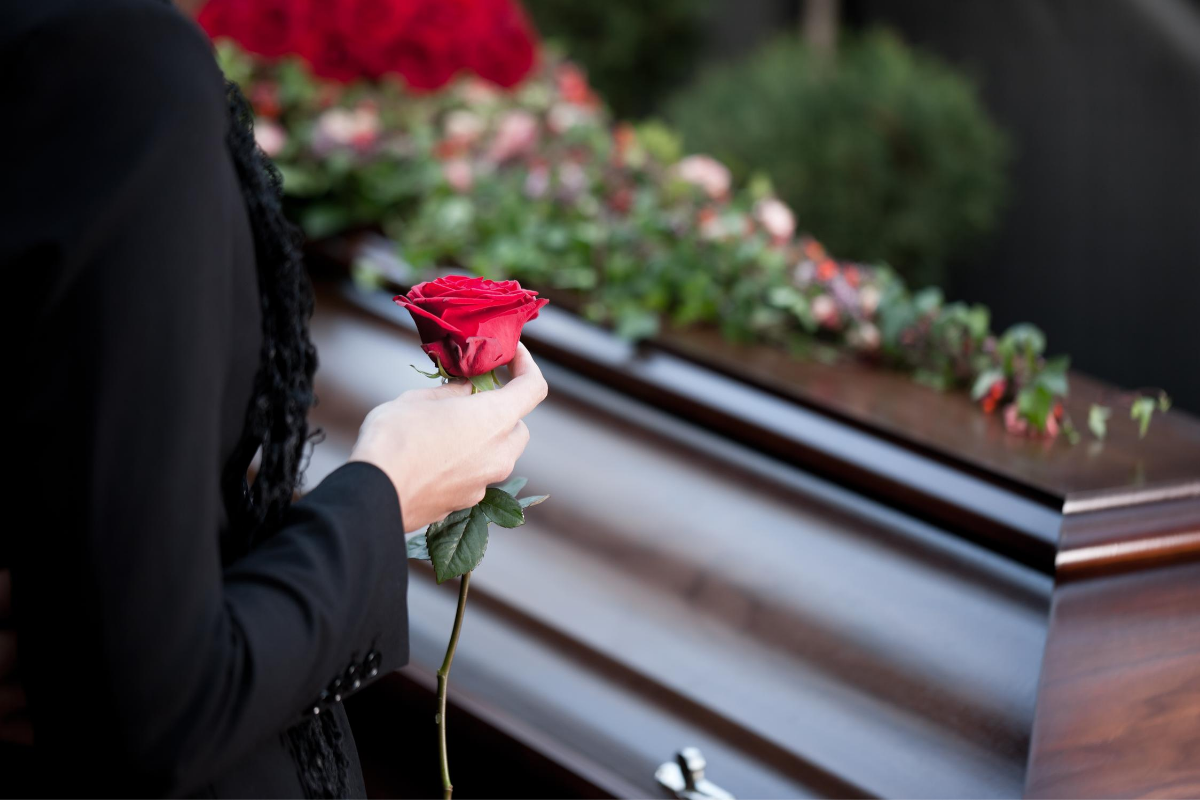 "A eulogy is for the people left behind. They want to hear about their loved one. They want to remember individuals in the way they personally knew them."
That's according to Nancy Layne, a chaplain at Crossroads Hospice & Palliative Care in Kansas City. In her more than nine years with Crossroads, she has written countless eulogies for patients who received end-of-life care. She welcomes the opportunity to support families, who appreciate her ability to officiate no matter the circumstances.
There are two key elements of a eulogy, according to Nancy. The first is a biographical presentation of the person's life. The second is a meaningful life lesson, a teaching, or an inspirational message for those who are assembled. 
"I attempt to connect the people at the service with the person who passed in a way that is pertinent and immediate," Nancy explained. Included are all the ways a person might be remembered – for instance, being intelligent, funny, or maternal.
"Everybody has a concept" of the person who passed, Nancy said. Her eulogies attempt to succinctly satisfy everyone's most important top-of-mind memories.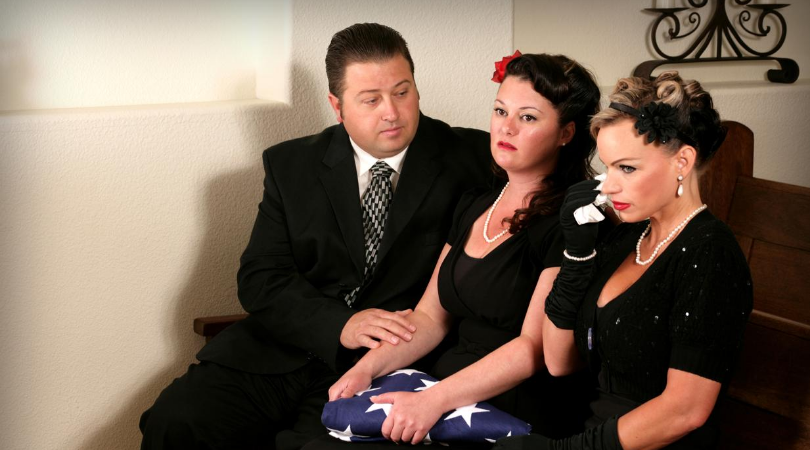 Spiritual and Emotional End-of-Life Care
People who have never experienced hospice or palliative care are often unaware that chaplains are integral members of the care team. In addition to meeting with patients and families regularly to lend spiritual and emotional support, writing eulogies and leading funeral services are a daily calling for hospice chaplains. Their availability for this purpose gives families immeasurable peace of mind. Nancy is one of eight chaplains in Kansas City and sixty chaplains across Crossroads' eleven locations.
While not all Crossroads chaplains are ordained clergy, many are. According to Crossroads Vice President of Patient Support Services Sherri Bickley, MSW, more than fifteen organized faiths are represented among the full-time Crossroads chaplains. This includes more than ten Protestant denominations and the Catholic, Eastern Orthodox, and Jewish faiths.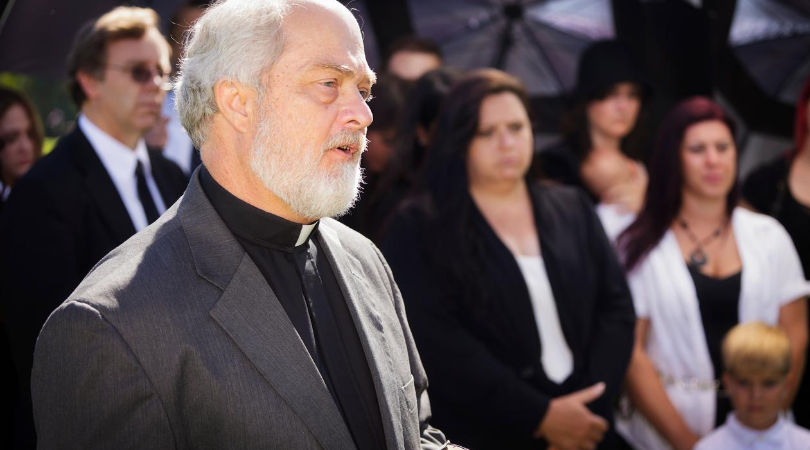 How to Write a Eulogy for Any Denomination
"A core value of chaplaincy is that it's non-denominational," said Val Criswell, Patient Support Services Director in Kansas City. Val supervises Nancy and the site's other seven chaplains as well as bereavement coordinators, volunteer managers, and social workers. 
That's why Clinical Pastoral Education (CPE) training is an increasingly important differentiator for Crossroads among end-of-life care providers.  According to the Association for Clinical Pastoral Education (ACPE) – the organization that provides CPE training programs for spiritual care professionals – CPE is "interfaith professional education for ministry."
At least one CPE credit is a requirement for all Crossroads chaplains and many chaplains have completed multiple credit units. According to Sherri, benefits of CPE training include increased active listening skills, the ability to serve an increasingly diverse range of patients, personal introspection and reflection, and "an appropriate and ecumenical use of self" when caring for others. These are the types of benefits that prepare Crossroads chaplains for how to write a eulogy.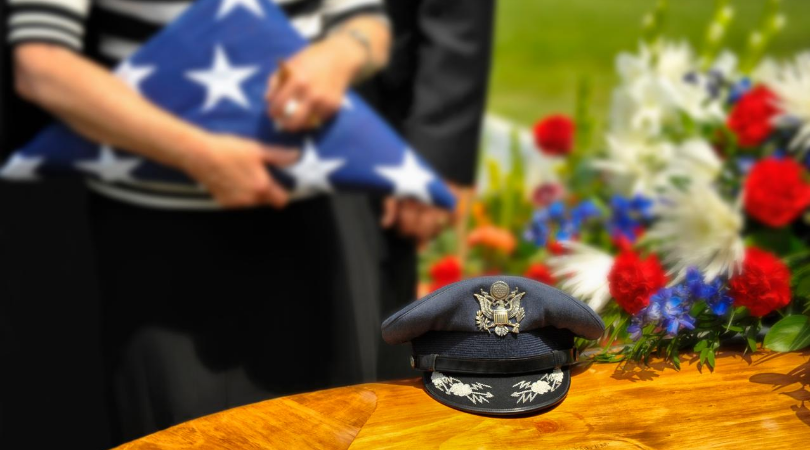 Chaplain Charles' Tips for Writing a Eulogy
Chaplain Dr. Charles Pahlman is an ordained minister with a doctorate in Christian Counseling and has been with Crossroads for eight years in Cleveland. He has led nearly 30 funeral services this year alone – most of which included writing eulogies for the deceased.
"It's a sermon about the person," Charles said. "We (clergy) are trained that way," confirming that any one organized faith isn't what's most important. 
When preparing to write a eulogy, Charles makes every attempt to meet with as large a family group as possible in person. More likely in the wake of the pandemic, on a conference call. He asks, "what was most important to you about the person."
He listens very carefully to the responses. Sometimes the resulting conversation between family members is where he picks up the most important details and nuances for writing the eulogy – not always from direct answers to his questions. Charles lets his sympathy and compassion guide him through the process.
For anyone curious about how to write a eulogy, Charles advises that there are many helpful (and free) resources available online. One of his favorites is The Remembrance Process, where visitors will find Preparing a Eulogy: A Step-By-Step Guide.
The following seven steps for how to write a eulogy are recommended and helpfully detailed in this guide:
Share stories and memories.
Brainstorming and Editing.
Develop a theme.
Weave your eulogy together.
Add and edit.
Practice.
When you deliver your eulogy, be sure to speak slowly and clearly.
At a chaplain's very first meeting with a patient and the patient's family, the chaplain finds out if there's a current relationship with a clergy person and what type of memorial service the family might find meaningful. Unfortunately, too many hospice patients have just days to live when they become patients. Others are fortunate to have months to get to know their chaplains and clinical care teams. 
Charles delights in the many patients he has come to know personally in those cases.  Their eulogies are easier to write than those eulogies for patients he has limited experience with. Not that he shies away from writing those eulogies –  they just require more quick research and listening.
Charles recommends three key approaches to writing a eulogy:
Be sensitive.
Be short.
Be sincere.
And please "keep it about the person," he said.  Remember that it's about them and the other mourners – not only the person delivering the eulogy.
For more information about the grief support services offered by Crossroads, give us a call at 1-888-564-3405.
If you found this information helpful, please share it with your network and community.
Copyright © 2020 Crossroads Hospice & Palliative Care. All rights reserved.