How Staying Connected Can Help with Holiday Loneliness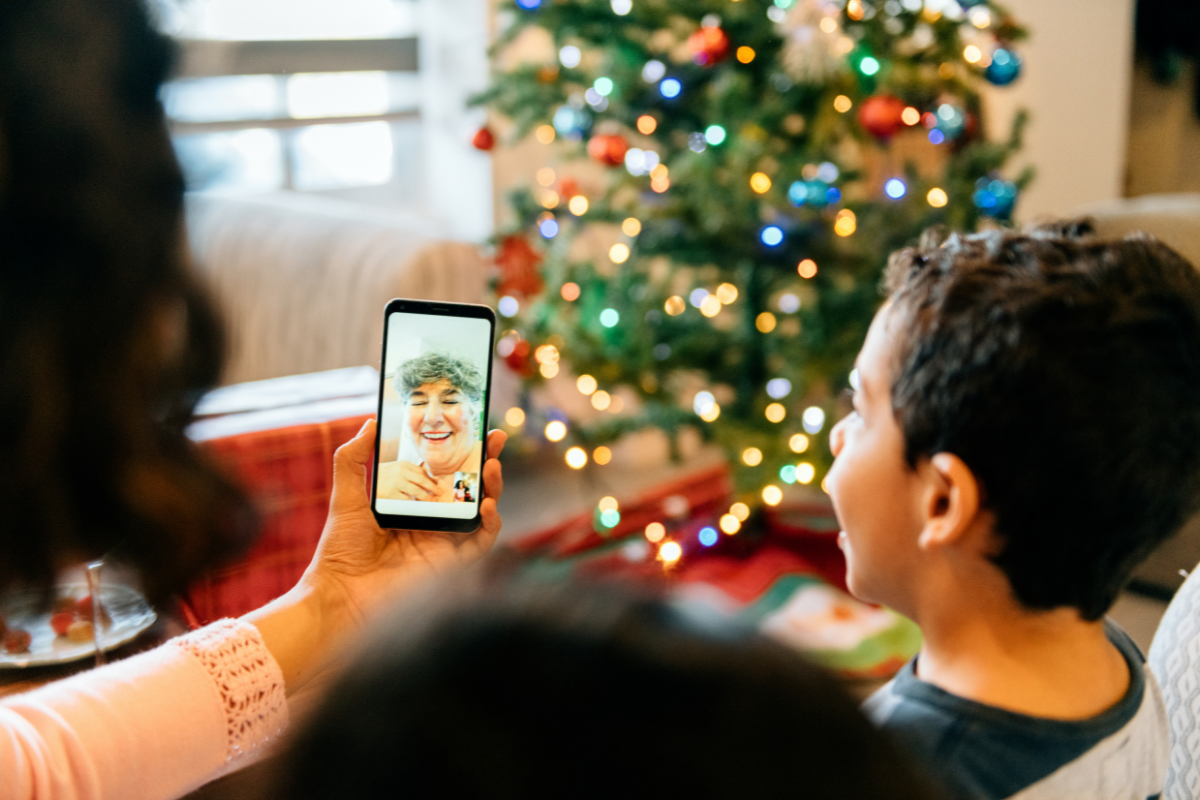 Many families have adjusted to the reality of not seeing each other as much over the last two years. Grandparents haven't been able to visit grandchildren like they used to, and large gatherings, like family reunions or holiday celebrations, feel like distant memories. For those with chronic or terminal illnesses, the visits may have been even less frequent. Holiday loneliness is a new and unusual worry for many families.
One silver lining of these challenging times has been the widespread adoption of digital technology across generations to help us stay connected and deal with this holiday loneliness. Whether you or a loved one lives in a private residence or a long-term care facility, with just a few clicks on your smartphone, tablet, or laptop computer, you can see all your favorite faces and celebrate the holidays in new and exciting ways. 
In the spirit of helping everyone stay connected and safe, here are some tips and ideas on how to deal with loneliness during the holidays by using some of these technologies.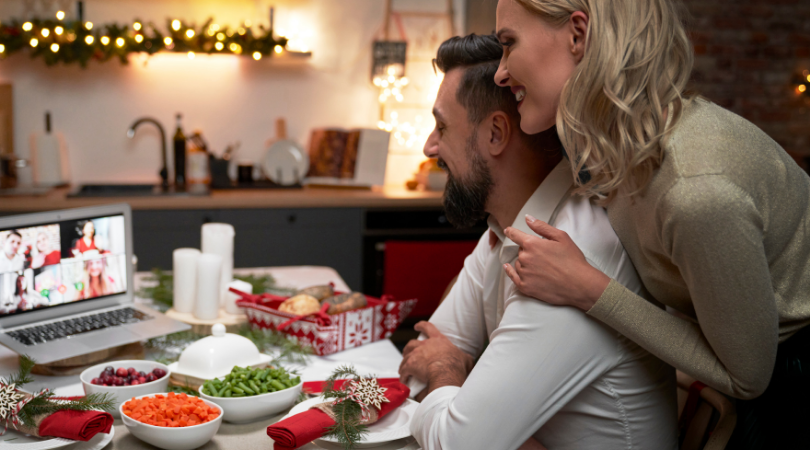 Spend quality time through video conferencing.
For family members who can't travel, because they are nearing end of life or out of precaution, video conferencing is a great way for them to spend quality time with the people they love. All you need is a smartphone, tablet, or laptop computer, and you'll feel like you're under the same roof. 
Several video calling services you can use are Zoom, Skype, Facetime, or Google Hangouts. These video conferencing options are easy to download and can be used on any device. The best part is they can be done from the comfort of your home or long-term care facility.
During these calls, you can arrange time to open holiday gifts, share your favorite memories or sing seasonal songs and carols. Maybe Santa can make a surprise appearance! Being intentional with the time you spend on these video calls is what matters, and it will help them feel special, especially for loved ones who are seriously ill or nearing end of life.
To learn more about which video conferencing platform is best for you and how to use them, read this Crossroads blog post.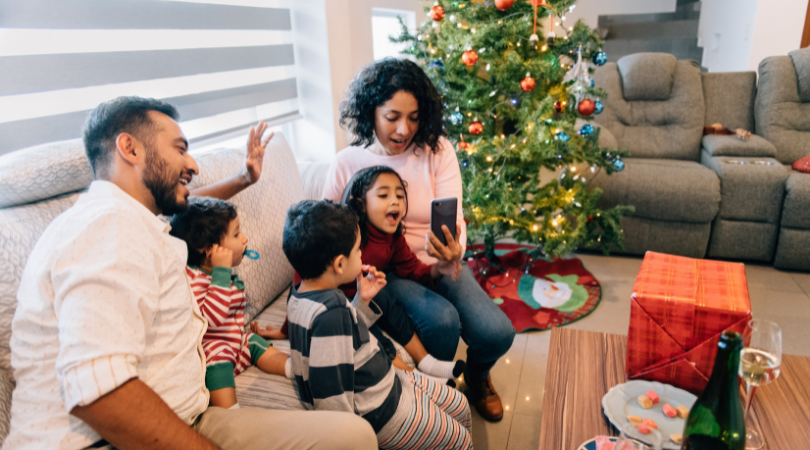 Play your favorite holiday themed game.
Since many video calling technologies allow you to invite multiple guests onto one call, everyone in your family can participate, and hosting a holiday-themed game night is a great way to get everyone involved. 
Your game night can be related to Thanksgiving, Christmas, Hanukkah, Kwanzaa, or no holiday at all. Be sure to choose someone in your family who is good at being on camera for hosting duties and have paper and pens nearby to write down your answers.
Holiday themed bingo is another fun way for everyone to come together. Instead of traditional bingo formations, your winning cards can be in the shape of seasonal things, like wreaths, trees, or stars. Be creative, and even the younger family members can join in on the fun. Just make sure you know how to unmute yourself so everyone can hear when you call out, "Bingo!"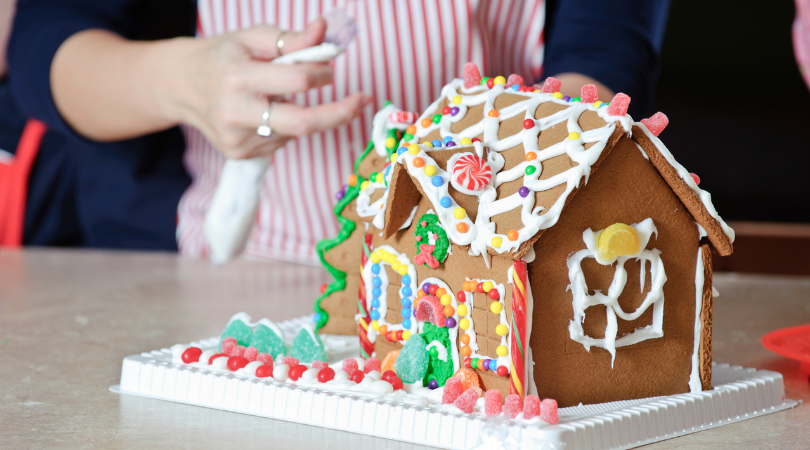 Build virtual crafts.
For loved ones who enjoy working with their hands, virtual craft night can be a soothing activity that is easy and inexpensive. Materials can be purchased and shipped to you or your loved one, so no one has to leave their home or residence to participate. 
Your crafts can be as simple as decorating ornamental balls or more challenging like holiday wreath making. The end result can be saved as a keepsake or given away as a gift. Either way, your crafts will be a memorable token from this holiday season.
Find some ideas for activities for dementia patients here.
No matter where you or your loved one is on their journey with a serious or life-limiting illness, there are ways to stay connected to the people you love most during this holiday season. Just log on and give it a try!
Visit Crossroads Hospice & Palliative Care's website for more mental health resources on how to deal with loneliness during the holidays or give us a call at 1-888-564-3405.
If you found this information helpful, please share it with your network and community.
Copyright © 2021 Crossroads Hospice & Palliative Care. All rights reserved.