2019 Gift of a Day Round Up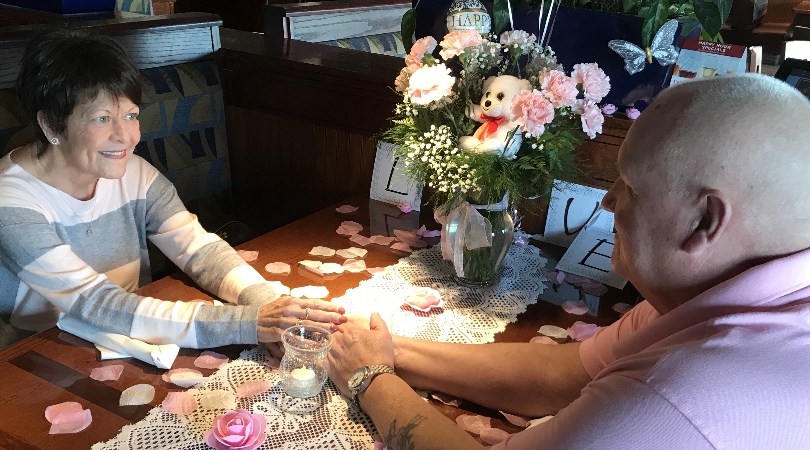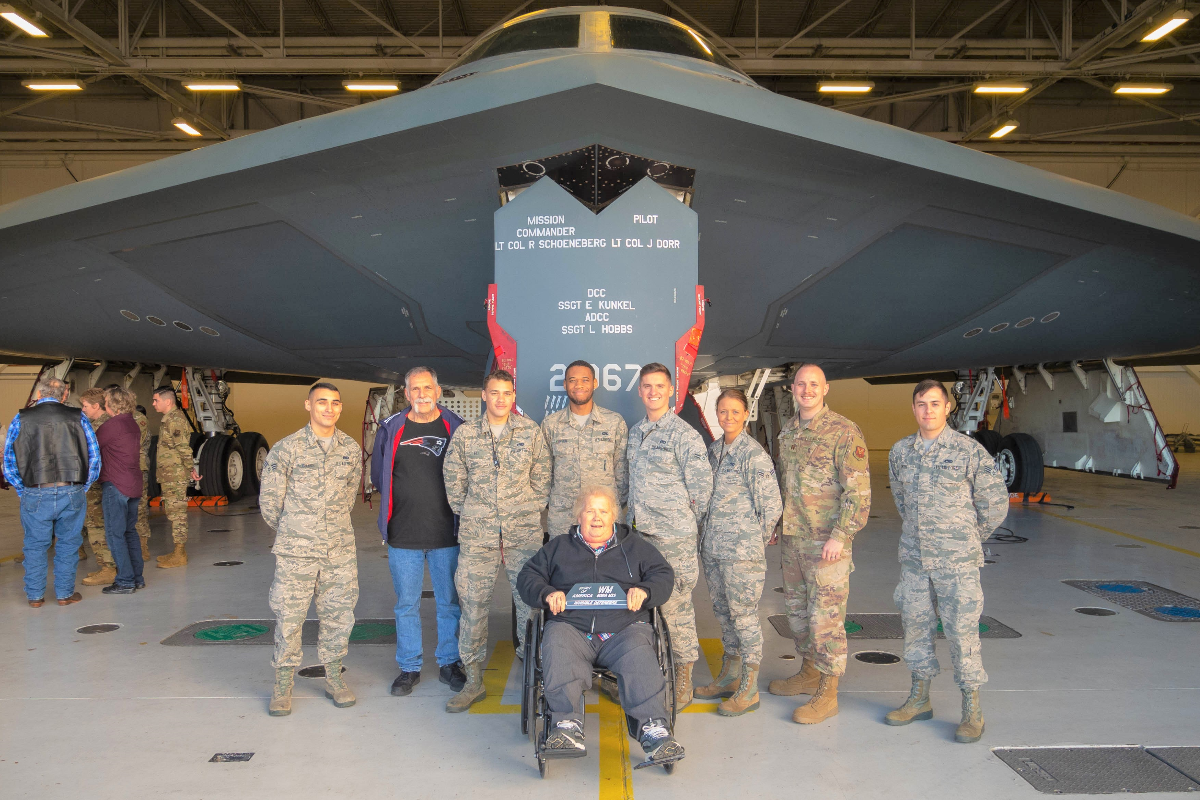 There is a myth that hospice is always a short, sad time where every moment is focused on impending death. At Crossroads Hospice & Palliative Care, we reject this notion – and instead we choose to focus on putting the LIFE in end-of-life, doing all we can to support the physical, mental, emotional, and spiritual wellbeing of our patients.
Part of supporting our patients is our signature Gift of a Day program which gives hospice patients one special day to do what they love. Stories from hospice patients who have enjoyed a Gift of a Day are a delight for families and our team.
We've heard stories from hospice patients who have met favorite musicians and cheered their favorite team on to victory. We've heard stories from hospice patients who enjoyed a romantic dinner with their spouse or a trip to the local zoo. We've even heard stories from hospice patients who flew off in planes, helicopters, and hot air balloons.
Whether someone's perfect day is a big day out or a quiet night in, we never get tired of hearing stories of hospice patients living their best lives. As we close out the year, we've rounded up some of our favorite Gift of a Day stories from 2019.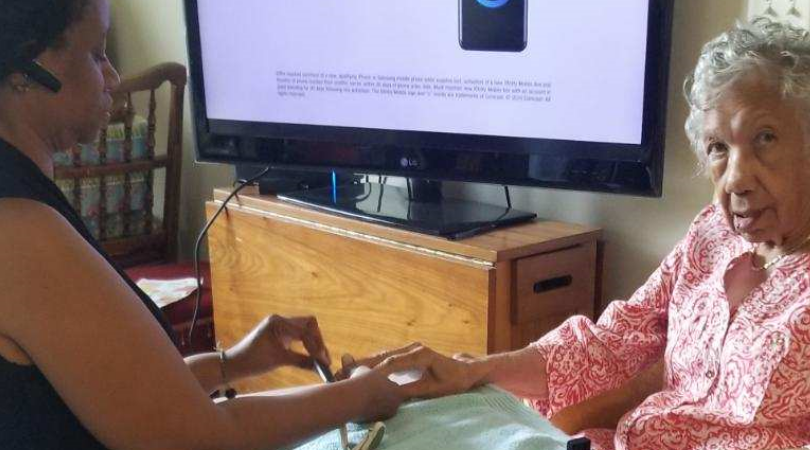 Lucille Crumby – Atlanta, GA
When you a picture a perfect day, does it include a little pampering? That's what Lucille Crumby received for her Gift of a Day. This beautiful woman enjoyed a relaxing manicure and pedicure that shone as bright as her smile.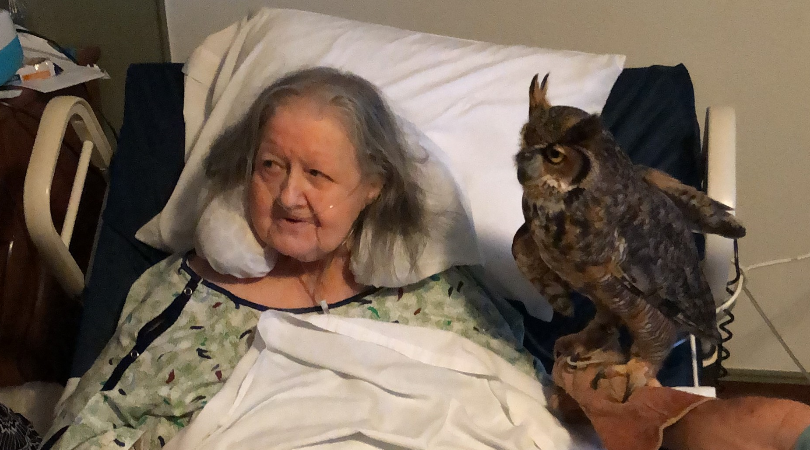 Shirley Watkins – Cincinnati, OH
Owl-lover Shirley Watkins always wanted to meet one in person. She decorated her room with owl trinkets and was delighted to receive a visit from Biology Integration and Outreach for Science Education (BIOSE) who brought along an owl to greet Shirley and other residents.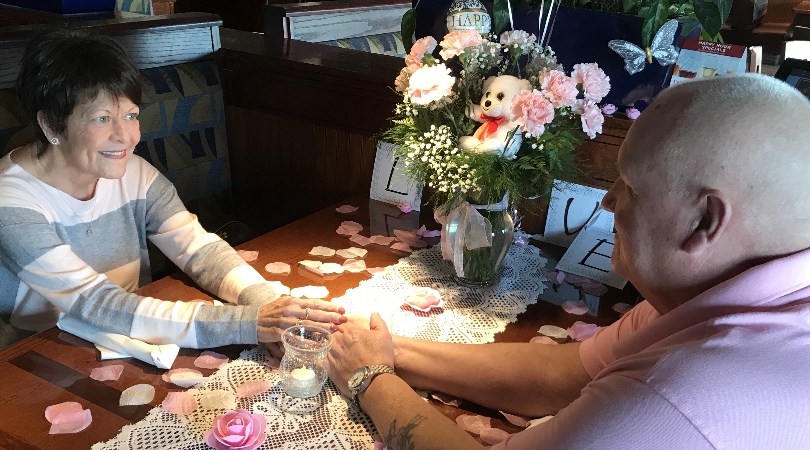 Pamela Jenkins – Cleveland
Pamela and her husband Jim celebrated with 47th wedding anniversary in style! It was a beautiful fall day, the sun was shining, and the leaves on the trees were bursting with color. Pam could hardly believe her eyes when she saw the stretch limousine arrive to take them out to Red Lobster for a romantic lunch for two. The table was decorated for them with flowers, balloons, and candles to set the mood. When they were asked their secret to a long, happy marriage, they both agreed that they relied on their faith.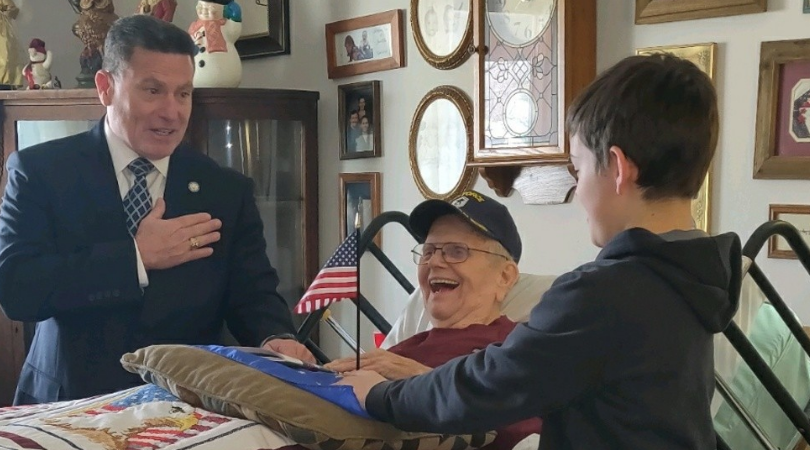 Charles Leist – Dayton, OH
Family and friends were on hand when Ohio State Representative Rick Parales stopped by to honor 90-year-old World War II Veteran Charles Leist. Charles served as a Chief Master Sergeant in the United States Air Force from 1947-1953 before continuing his service in the Ohio Air National Guard. In all, Charles spent 38 years in service to our country.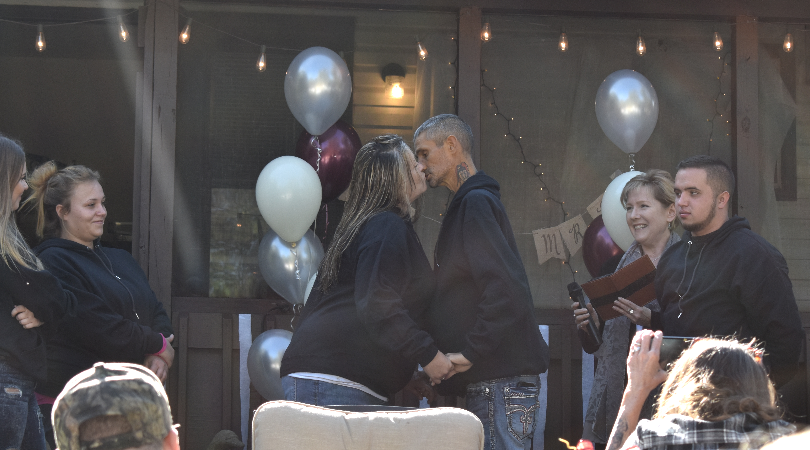 <h2>Gregory Safron – Green, OH</h2>
Love was in the air for Greg Safron's Gift of a Day! Greg married Jackie, his best friend and partner of many years in front of 120 of their closest family and friends. A family friend cooked all of the food for the reception, while other family members handmade all of the decorations and centerpieces. Crossroads was able to provide tables and chairs and arrange for a minister to complete the heartwarming ceremony.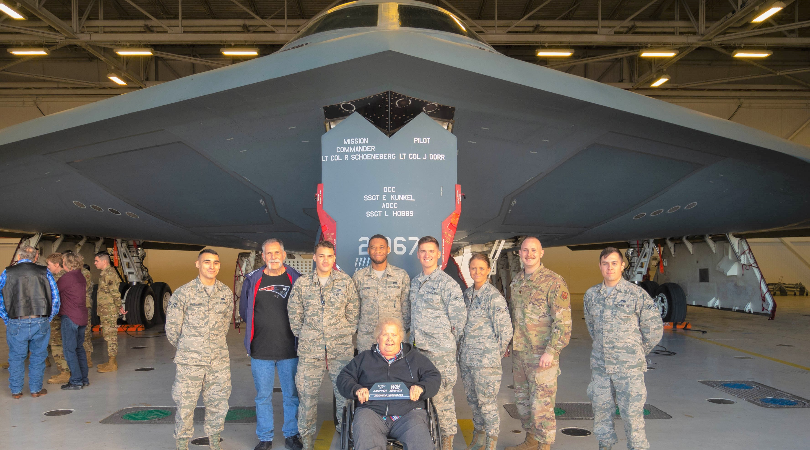 Candi Culberson – Kansas City, MO
As the daughter of a United States Air Force Veteran, Candi Culberson grew up on Air Force bases and spent much of her life around planes. For her Gift of a Day, she was invited to experience a B-2 Spirit simulator at Whiteman Air Force Base near Warrensburg, MO, getting a unique opportunity to feel what it's like to fly the stealth bomber.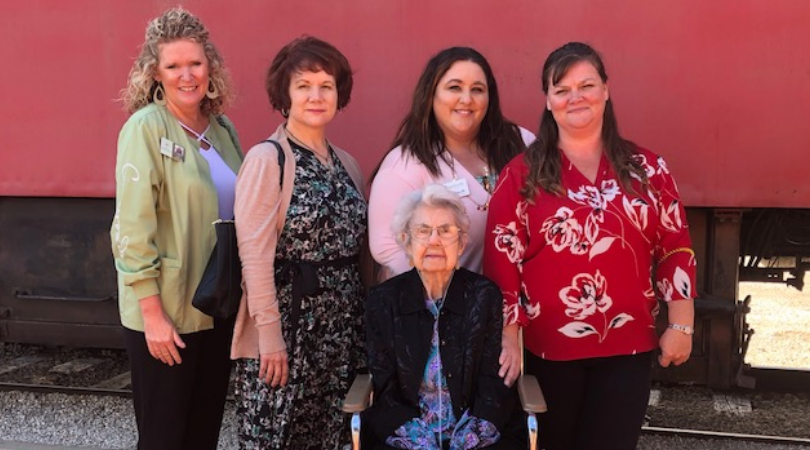 Lula Powell – Lenexa, KS
When a 102-year-old wants to fulfill a lifelong dream, we do everything we can to make it possible. For Lula Powell, it was a trip on the Kansas Belle train with her family. She hadn't been on a train since childhood, and the Kansas Belle team did everything they could to make the ride a special one.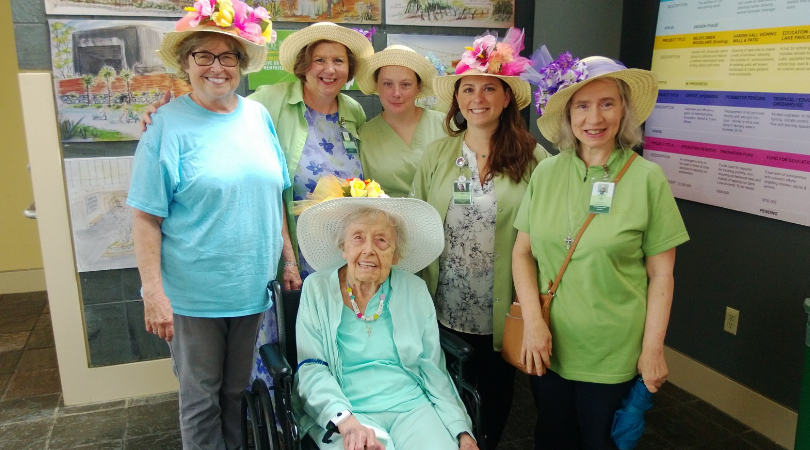 Marjorie Brown – Memphis, TN
Marjorie Brown loves flowers, so we spent a beautiful summer day exploring the Memphis Botanical Gardens with her and her daughter. Complete with festive garden hats, they toured the gardens and had a delightful mother-daughter lunch together at Fratelli's Café at the Garden.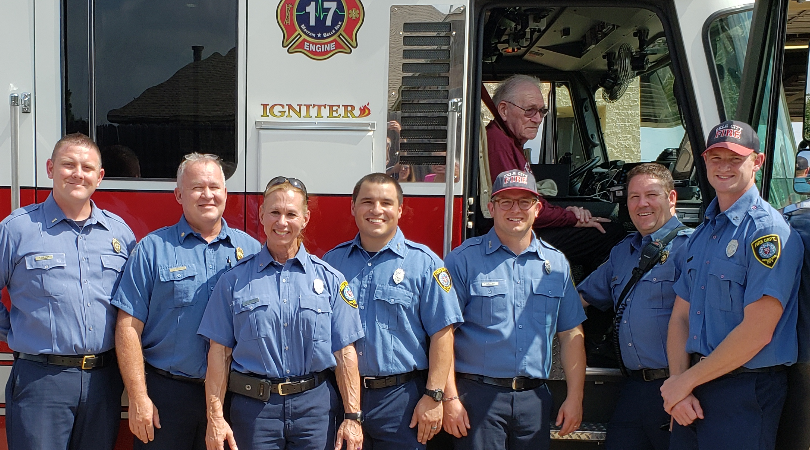 Clarence Jones – Oklahoma City, OK
For Clarence Jones' Gift of a Day, Crossroads arranged for the retired firefighter to visit Oklahoma Fire Station #32 in Yukon, OK. During his time as an active firefighter, he had enjoyed being one of the cooks in the firehouse, so we brought along cake and ice cream to share with the station. It was a great day for Clarence, his family, and all the men and women of the fire station who enjoyed the opportunity to salute a long-time member.
Read more of Clarence's story.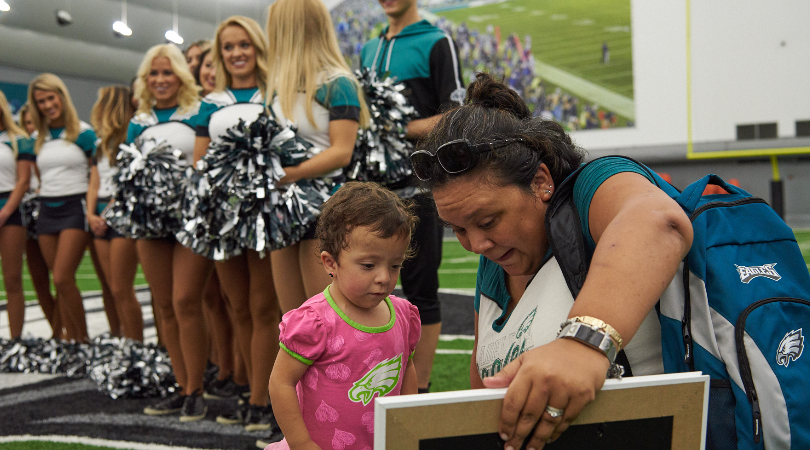 Lucy McCabe – Philadelphia, PA
When you are three years old, all you want to do is follow in your big sister's footsteps. For Lucy McCabe, that meant trying to emulate six-year-old Molly's cheerleading routines. The two young cheer fans were warmly welcomed to a practice session with the Philadelphia Eagles Cheerleaders where they were able to show off their moves, try on an official Super Bowl Champion ring, and take home memories and memorabilia from their visit.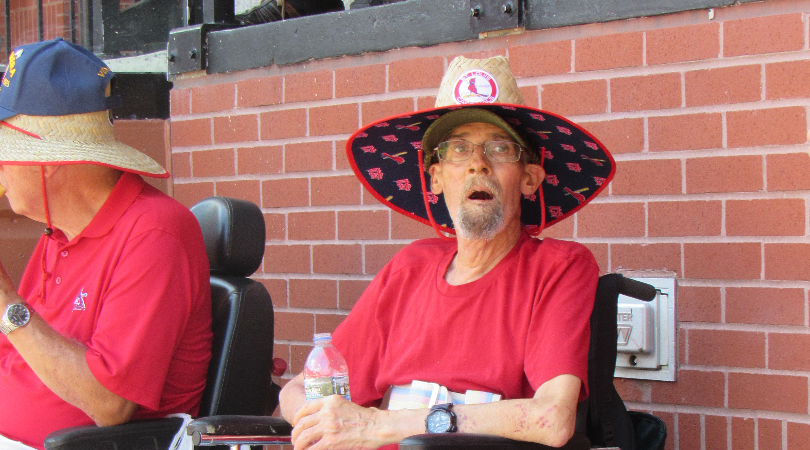 Richard McBride – St. Louis, MO
Richard McBride had a great love of the St. Louis Cardinals. It was an honor to bring him to Bush Stadium to enjoy a day at the ballpark with his family. The Cardinals won the game adding to the great memories made by Richard and his family that day.
Stories from our Gift of a Day program always bring a smile. To learn more about the Gift of a Day program and other unique services we provide, please call 1-888-564-3405.
If you found this information helpful, please share it with your network and community.
Copyright © 2019 Crossroads Hospice & Palliative Care. All rights reserved.