Seashell Craft: Activities for Dementia Patients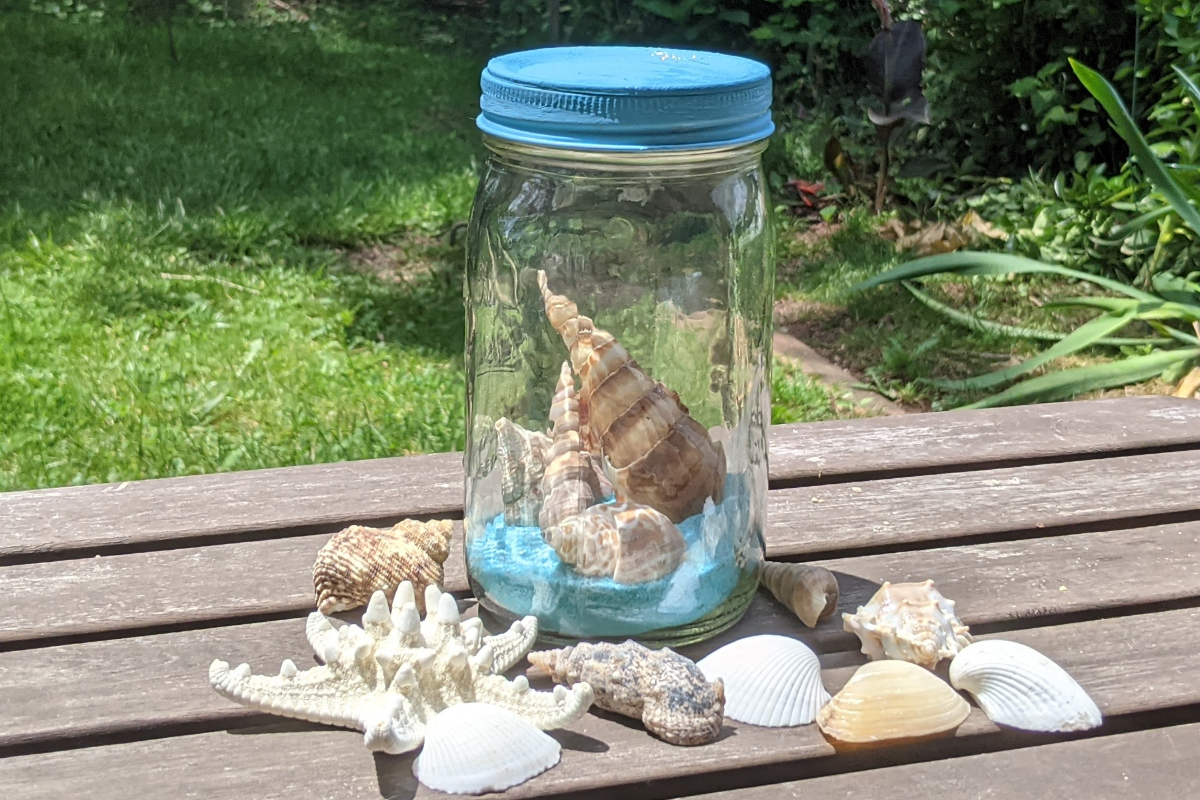 Summer can be bittersweet when caring for a loved one with Alzheimer's or other forms of dementia. You want to hit the road for vacation time and fun in sun, but you know you have to be extra cautious to keep your loved one protected and feeling secure.
While times outdoors is good for your loved one with dementia, it's important for family caregivers to take the necessary precautions to enjoy the outdoors safely. Make a point of making sure your loved one has sunscreen on whenever they're going to be outside in summer's heat. Also make sure that they are dressed appropriately for the weather, drinking enough water, and finding shady spots if they're going to be outside for a longer period of time. They may not remember to do these things themselves.
If you will be traveling with your loved one this summer, plan ahead. Build an itinerary which sticks as close to their regular routine as possible. Learn to recognize when your loved one is feeling anxious and agitated and build strategies to help reduce these feelings. Be aware that going to a new place can trigger confusion and wandering, You may wish to look into enrolling in a wandering support service to provide an extra layer of protection.
One way to embrace the season and actively engage with your loved one in a positive way is doing an easy summer craft like this Spirit of the Beach shell craft. If you can't visit a beach to collect your own shells, you can find beautiful shells in all shapes and styles at your nearest craft store.
Spirit of the Beach Seashell Craft
What You'll Need: 
Mason jar
Assorted seashells
Sand (we like the colorful craft store sand, but you can also pick some up at the beach)
Brightly colored acrylic paint
Paintbrush
 Steps:
Paint the lid of your mason jar in a bright summer color.
Let it dry completely.
Add an inch or two of sand to the bottom of your jar.
Slowly drop in your favorite shells.
Use a dry paintbrush to adjust where each shell sits.
Replace the lid and display.
 See more activities for dementia patients.
Caregiver Tips
While doing activities with a loved one with dementia, engage them in conversation. Play music they enjoy softly in the background to create a positive mood.
Even though your loved one may not remember names or things that happened in recent days, they may still remember their childhood. Ask about favorite colors or clothing they used to wear.
Activities for people with dementia have the best chance of success early in the day when your loved one is well rested. If they don't want to participate or get frustrated, don't force it. Try again another time.
Remember that the goal is to have an engaging activity with your loved one with dementia. Don't worry about the end result.
Crossroads Hospice & Palliative Care is open 24 hours a day, 7 days a week, 365 days a year to support patients with dementia and their families. Please call us at 1-888-564-3405 to learn more about how our unique care programs help provide a higher quality of life for dementia patients while helping caregivers avoid burnout.
If you found this information helpful, please share it with your network and community.
Copyright © 2021 Crossroads Hospice & Palliative Care. All rights reserved.