Supportive Hospice & Palliative Care
from Crossroads in Lenexa, Kansas
Crossroads Hospice & Palliative Care prides itself on being there to support and comfort hospice patients and their families during this difficult time.
We travel throughout the greater Kansas City, Kansas area, administering hospice care in patients' homes across Lenexa, Jefferson, Johnson, Wyandotte, Leavenworth, Miami, Douglas, Franklin, Linn, Anderson, and more.
Benefits of choosing Crossroads for hospice care in and around the Lenexa, KS area.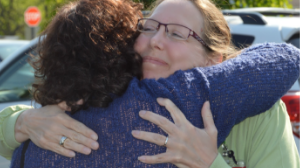 24/7 support
Day or night, 24/7, Crossroads is available to help.
.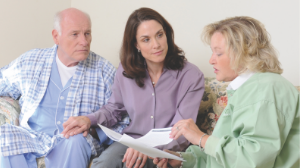 Emotional support
We provide support and guidance to the patients as well as their loved ones. We're not just a team of experts, we're a community of support.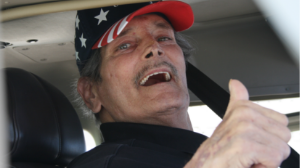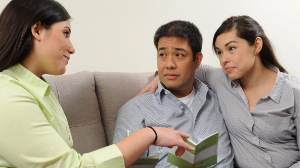 Truly being there when needed
Trust Crossroads to care for your loved one. Our team of professionals visit patients more than the national average. That increases even further in the patients' final seven days.
The hospice services available for Lenexa residents and beyond.
Patients who choose Crossroads for hospice in and around Lenexa and the greater Kansas City area receive the following services:
Evaluations are done and care is provided by registered nurses who travel to a patient's home, hospital, or nursing home
Volunteers, chaplains, home health aids, and social workers also visit patients to provide guidance and spiritual support, answer questions, offer companionship, and more
Delivery of all necessary equipment, including oxygen machines and hospital beds
Medications related to the condition are delivered to the house
Comfort and personal care is provided to patients in the form of assistance in eating, bathing, and personal care — all with respect for the patient in mind
Hospital discharge is available along with and transportation assistance home
Respite care for family members is available — volunteers can provide comfort and companionship to patient or Crossroads can even arrange for patients to spend a few days in a nursing home Individuals struggling with hospice or the passing of a loved one can receive grief support
All patients are given a unique personalized plan of care
Grief counseling and support is available for patients and loved ones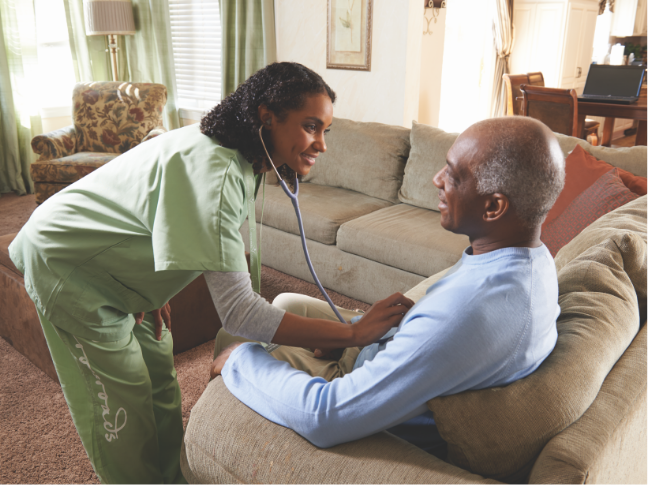 Hospice eligibility and insurance.
Hospice eligibility may include:
If there is no change to the patient's condition or there is a prognosis of six months or less to live

Multiple trips to the hospital or emergency room in the past six months

Inability to complete activities of daily living (this can include dressing, bathing, eating, toileting, etc.)

Decline in cognitive and functional abilities

Increased or sudden weakness and tiredness

Uncontrollable weight loss
Learn more about hospice eligibility, including for specific conditions.
What  areas do we serve?
The Crossroads team travels all around Kansas City to provide the highest quality hospice. That includes, but is not limited to:
Lenexa

Jefferon

Johnson

Wyandotte

Leavenworth

Miami

Douglas

Franklin

Linn

Anderson

How do you choose the right hospice provider? Download a free checklist.
Reviews from our families.
We take our roles as caregivers very seriously. That's why we're always moved when families take the time to share kind words about our services.
Contact our Kansas City, KS hospice team:
The Crossroads Hospice & Palliative Care Kansas City, KS administrative office has been operating out of Lenexa since June 2011 and is currently led by Executive Director Nathan Harrup. The dedicated staff proudly provides hospice care to the entire Kansas City, KS area. This location was founded to better serve Kansas patients in local facilities or their own homes, whatever is most comfortable for them.
Crossroads Hospice Kansas City, KS Administrative Details
Phone: 913-353-3308
Fax: 913-850-7598
License #: Not Required
Medicare #: 17-1578
Mailing Address:
11150 Thompson Ave.
Lenexa, KS 66219
Community support: Please find community support and other events on the Crossroads Kansas City upcoming events page.
Get the comfort and care you need - contact us today.
The dedicated staff of Crossroads Hospice & Palliative Care in Kansas City, KS can help with pain management, symptom management, emotional support, and community resources.
If you're thinking about hospice or palliative services for yourself, your patient, or a loved one, experts at Crossroads in Kansas City are available 24/7/365 to discuss services, answer any inquiries, or even evaluate for admissions. Reach us by way of the the blue Help Center bar at the top of the page.