Crossroads Hospice
in Warrensburg, Missouri
Trust the end-of-life care experts at the center of Crossroads Hospice & Palliative Care's Warrensburg service area. We're here to take care of your loved one, and you.
At Crossroads, our local team believes that life should be celebrated. That's why we focus on appreciating your loved one's remaining time. We provide exceptional hospice and palliative care in Warrensburg, MO homes, hospitals, and nursing homes as well as surrounding areas in Missouri including Eastern Lafayette, Saline, Pettis, Johnson, Henry, Caroll, and more.
The benefit of choosing Crossroads for Warrensburg, Missouri hospice services.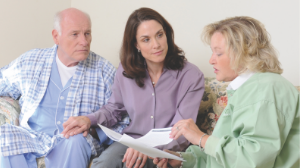 More care
The Crossroads care team makes sure patients are seen on a regular basis. Patients are visited more than the national average, and even more so in the last seven days.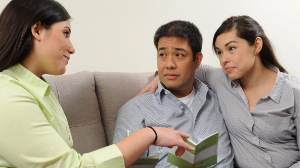 For the patient and their family
As caregivers, you need support, too. Crossroads is here to help. Our goal is to make life more comfortable for the patient and their family.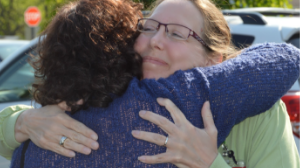 Anytime availability
When we say we're available 24/7, we mean it. Crossroads uses strategic shifts to ensure staff are always available when patients need care.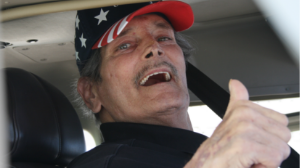 Overview of Crossroads Warrensburg's hospice care center services.
If you or your loved one is located in Warrensburg, MO, we will come to you for exceptional care. You can expect to receive the following hospice services and more:
Social workers, home health aides, nurses, and chaplains are available to visit the patient and you on a frequent basis
All required equipment related to the patient's condition will be delivered to their place of residence
A personalized plan of care will be created to fit the patient's specific needs
Hospital discharge and transportation assistance is available if needed
Quality of life services are available to help with such activities as feeding, bathing, personal care, and more
Medical evaluations are routinely conducted to ensure you and your loved ones are informed
Grief support through and beyond hospice
Spiritual support from chaplains
Caregiver support services — volunteers providing respite services, as well as nurses and social workers, are available to spend time with the patient, provide guidance, help make informed decisions, and answer questions. Emergency support – call Crossroads with any issues and avoid and ER visits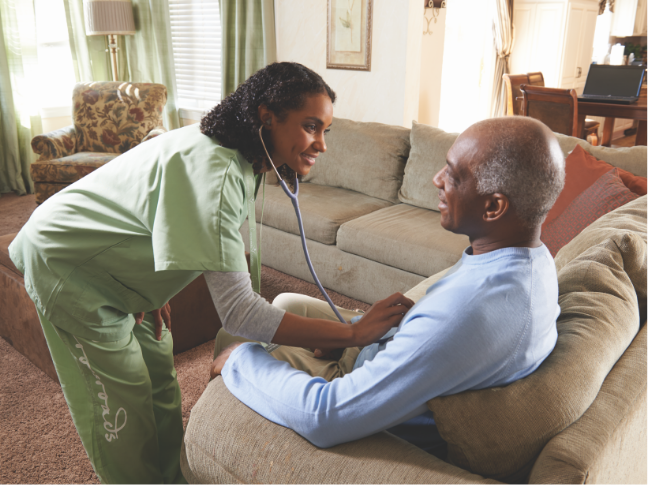 Hospice eligibility and insurance.
Hospice eligibility may include:
Life expectancy of six months or less
Decline in cognitive and functional abilities, such as diminished mental abilities
Inability or struggle to complete daily activities such as eating, bathing, dressing, and gong to the bathroom
Decreased strength or increased fatigue and sleepiness
Weight loss
Multiple hospitalizations in the past six months
What  areas do we serve?
Whether your loved one lives in a private home, a nursing facility, or in a hospital – Crossroads will come to you.
Crossroads' Warrensburg administrative office coordinates travel to the following areas:
Eastern Lafayette
Saline
Pettis
Johnson
Caroll
How do you choose the right hospice provider? Download a free checklist.
Reviews from our families.
We recognize how difficult this time is for everyone involved, which is why we so greatly appreciate whenever the families we've helped share a kind word of thanks. Here are a few examples.
Warrensburg, Missouri administrative office.
Crossroads Hospice & Palliative Care in Warrensburg comes to its patients. All care is coordinated through a central office that was established in 2011 and expanded in 2014, to provide better support to the community. It is currently managed by executive director Stephanie Droppelmann. The facility, where training and coordination occurs, is located 58 miles from Kansas City. 
Crossroads Hospice Warrensburg, MO Office Details

Phone: 816-844-6807
Fax: 816-226-4892
License # 056-9HO
Medicare # 26-1581
Mailing Address:
601 East Russell Rd., Suite D
Warrensburg, MO 64093
Community support: Please find community support and events on the Crossroads Warrensburg upcoming events page.
Get the support you need now.
Our expert caregivers in Warrensburg go to great lengths to manage the pain and symptoms of their patients, and provide emotional support and community resources.
Are you looking for hospice or palliative care in the Warrensburg area? Crossroads is available 24/7/365 for admissions or to provide consultations or answer any questions. Contact us through chat or a phone call, or send an email via the blue Help Bar at the top of the page.