Live Chat: Hospice Care is Just a Click Away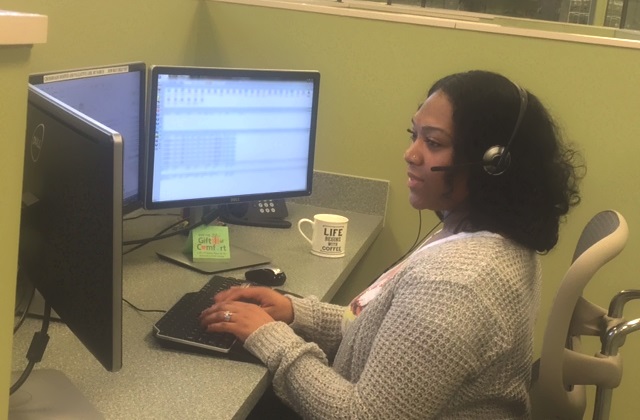 In today's busy world, it can be hard to find time to make a phone call, especially during the day, during business hours. When you need help or information about hospice, the Crossroads Hospice After Hours Care Team is available by live chat 24 hours a day, 7 days a week, 365 days a year.
"We handle a wide variety of inquiries," says Della Miller, After Hours Care Team Manager.
"Everything from referrals to location information to grief support to general hospice inquiries. Doctors can open a live chat to refer a patient while they're sitting in the office."
Crossroads Hospice Live Chat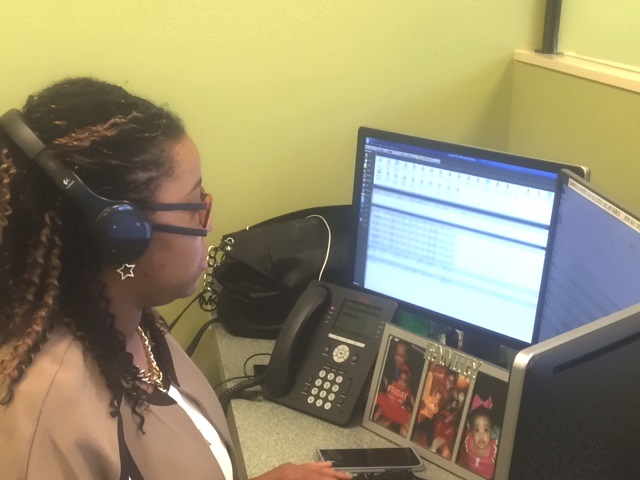 There are many reasons why someone might choose to contact us using live chat, such as:
If you are in a busy home or hospital setting, you can communicate more quietly and privately using the chat feature.
You can also step away from the chat window for a few minutes, if your attention is needed elsewhere, and our team members will patiently wait for your return.
If it's late at night, you can discuss your options with our After Hours Care Team without waking sleeping family members.
"Some family members have told us that it's easier to type the word 'hospice' than it is to say it over the phone," Miller shares.
"Many people who reach out are caring for someone with a chronic illness. We're able to help them recognize when it's the right time for hospice by sharing information on disease stages and signs to look for. It's helpful to be able to talk through the situation with someone who understands what you're going through and get immediate answers."
After Hours Care Team members are trained to provide information and assistance even if the person reaching out isn't in one of our service areas.
"People who reach out to us need help and we're going to make sure they get it," Miller says.
Hospice Care When It's Needed - 24/7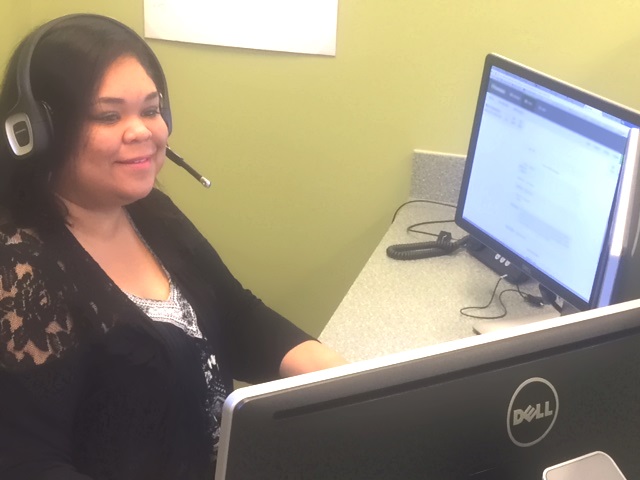 Crises often develop at night, and it is essential to work with a hospice service provider who can give you the help you need on nights, weekends and holidays. Anyone who can access the Crossroads Hospice website on a computer or mobile phone can connect with our Live Chat team.
Miller points to one recent call as an example of how the live chat feature is making a difficult situation easier for families.
"A chat was opened at 10 p.m. by a family member sitting in the hospital at their father's bedside, and they wanted to set up a hospice care visit as soon as possible. The doctor kept coming in to discuss the situation with them. We stayed online answering their questions until our nurse was able to get there to help in-person."
Do you have questions about hospice? Visit our website and open a live chat or call our team anytime at 1-888-564-3405. We are available 24 hours a day to speak with you.
If you found this information helpful, please share it with your network and community.
Copyright © 2016 Crossroads Hospice. All rights reserved.