History of Crossroads – Part Three: Young Adulthood 2008 To Present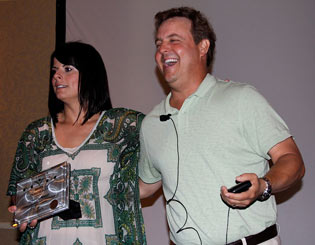 Today, Crossroads is ready to really make an impact on the hospice industry, as if we haven't already. During this stage of our development, so far we have added: St. Louis, Missouri; and, Lenexa, Kansas.
Looking at a question that Clayton and I asked ourselves in 2001, also defines us today. "How can we stay the way we are and not become like the big boys in the industry?" That question inspired a management philosophy that has kept us closer to the staff, not further away. It seemed to us that the more successful companies become, the more direct management gets delegated and the principals become more isolated. Also, while we were still developing our ideals in care, we were proud of our ability to change directions almost instantaneously. Now it is increasingly difficult, if not impractical, to remain as an impetuous child and change on a whim. With over 2,800 patients on service daily, we owe themconsistency of service delivery and promises kept. While our love of innovation hasn't changed, I feel that we can change direction, or more to the point, add to on programs without disrupting our care.
We have continued to add programs, but because we know who we are and how we are defined, we can deliver these additions to patient care better than ever before. We have taken to this love of innovation so much so that the question I am most often asked is "What's next?" Clayton and I have added a team around us that: represent, advise, and enact our service policies, in each of the patient directed areas of our care.
Crossroads has also embarked on a totally self-designed, complete, electronic medical management program. This program will allow us to see everything that is happening across the country, and receive immediate feedback on all aspects of care that we feel are the most important to our patients. Quality Assuranceand Program Improvement is our guiding force. When we were in one location and only had 42 patients, a gentleman asked me how I was going to insure that patient number 43 received the same level of care as our first patient. Well, today I can honestly say, we do a better job for 2,800 patients and families every single day than we did with that first patient.
How can we do this? How can we continue to keep our patients as our number one priority? There is only one answer. It is truer today than ever before. We keep our patients number one by keeping our staff number one. No one can give 2,800 baths; reduce or eliminate 2,800 patients' symptoms', attend 2,800 deaths, and help the families of those 2,800 patients recover from their grief. And no one can do it every day. Without our staff, without the training and education of the "Crossroads Promise," none of our accomplishments would even be fathomable. We are now young adults, full of promise, excitement, and opportunity. I am extremely excited for our future, and I can't wait to see "what's next."