2018 Gift of a Day Highlights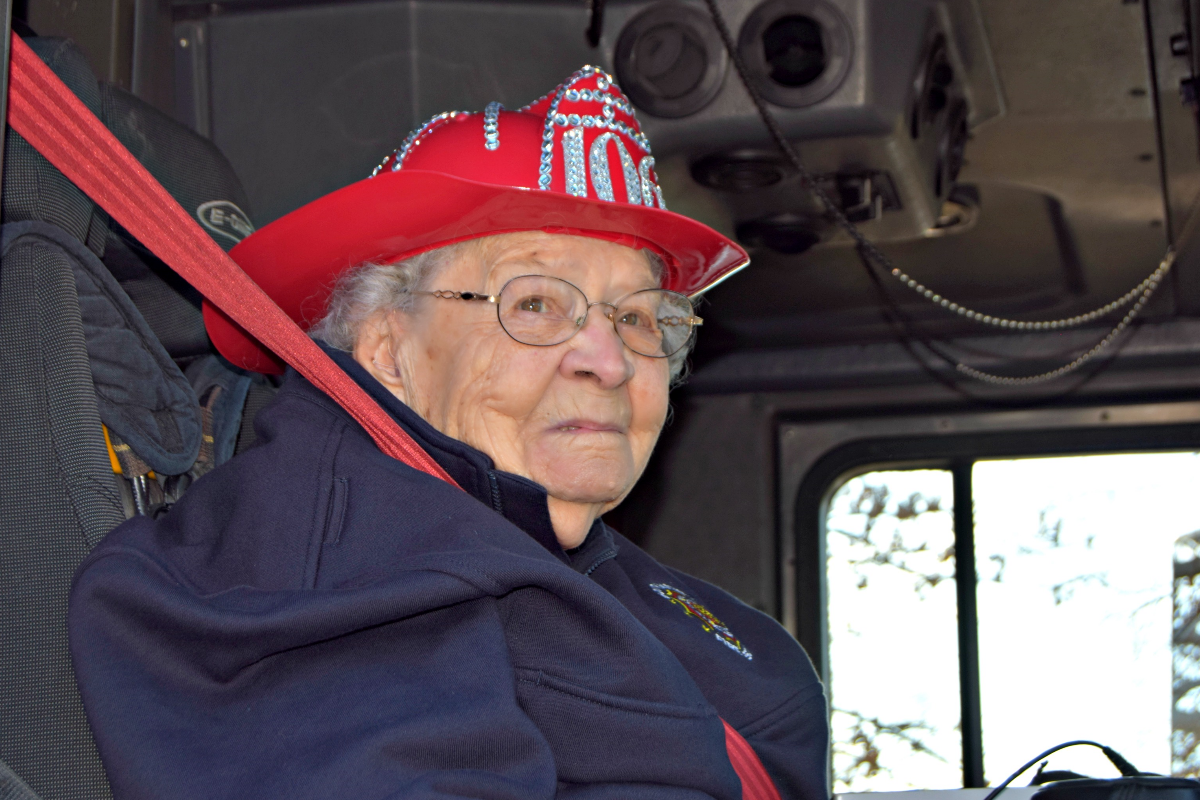 What would you do on your perfect day? That's what we ask our patients. Then our team gets to work making it happen as their Gift of a Day, a unique service provided by Crossroads Hospice & Palliative Care designed to bring joy to patients and their families.
As we look back over the course of 2018, we are filled with gratitude for the members of the community who came together to make these special days possible. Here's a look at just a few of this year's heartwarming highlights:
Are You Ready for Some Football?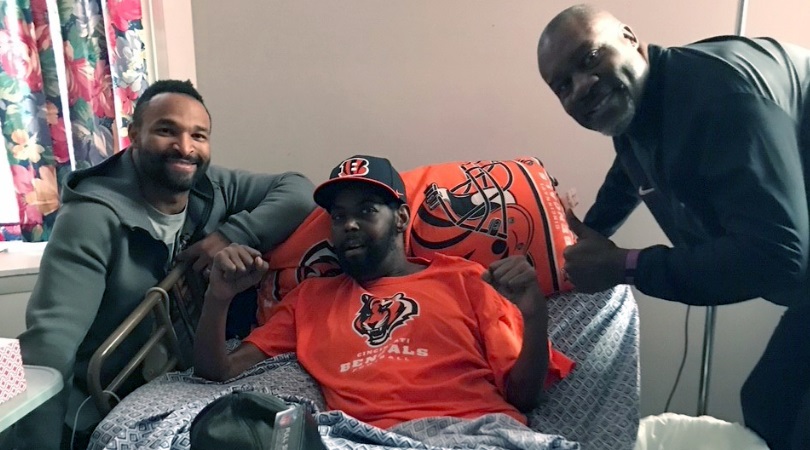 Carlos 'Monty' Henderson was a lifelong Cincinnati Bengals fan. For his Gift of a Day, his Crossroads team arranged for a visit from NFL running back Cedric Peerman and retired Cincinnati Bengals player David Fulcher. Fulcher was one of the top defensive backs in the 1990s. They gifted Monty with a signed football and Bengals apparel and spent some quality time hanging out together.
This Birthday is Lit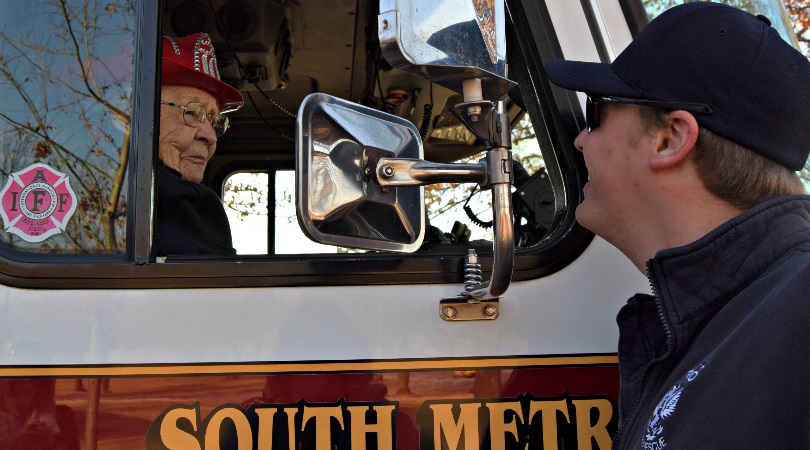 Ada Garn celebrated her 106th birthday doing what she loved: hanging out with some of Raymore Fire Department's charming firefighters. The fire department showed up to Ada's home with roses in hand to invite her to dinner. They brought her a special jacket and hat from the department to wear in the firetruck on the way to dinner. Ada wanted to drive the truck herself, but finally left it to the experts!
Once they arrived to the Texas Roadhouse in Belton, MO, they lit all 106 candles on her cake while the firefighters sang Happy Birthday and helped her blow them all out. Ada's delight got everyone fired up!
Gift of a Day Ride Along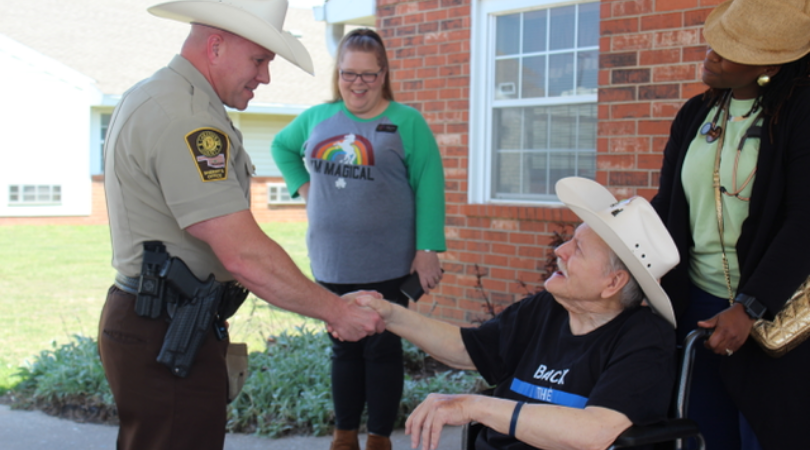 Gerald Shipp has a deep love for law enforcement that goes back to his childhood spent volunteering as a Crime Stopper in his hometown. Later, he collected model police cars and could always be found wearing a cowboy hat with a silver star just like a sheriff.
All he wanted for his Gift of a Day was to shake a police officer's hand, but the Canadian County Sheriff's office had another idea. They stopped by to visit with Gerald and took him out to lunch with a ride in a patrol car. The look on his face was priceless!
A Lifetime of Puppy Love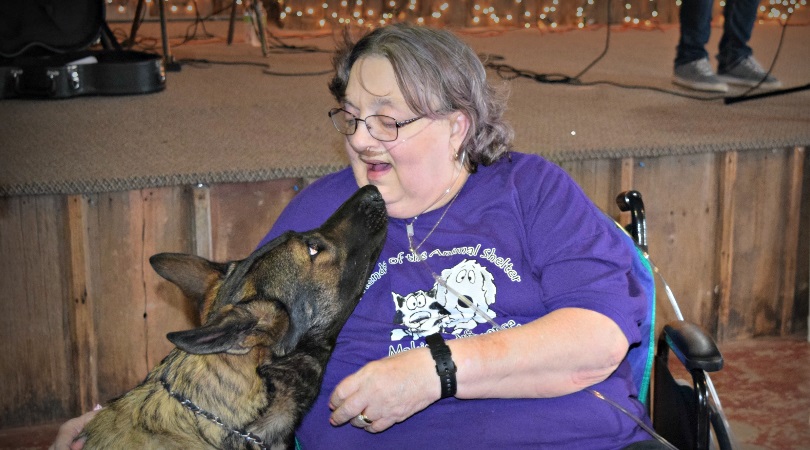 Cathy Madsen dedicated her entire life to helping animals, so of course her Gift of a Day would be no different. Founder of the Friends of the Animal Shelter of St. Joseph, Cathy was an advocate for the St. Joseph Animal Shelter for over 30 years. Her passion was raising funds and awareness for the shelter spay and neuter program.
For her Gift of a Day, we supported Cathy's dream fundraiser for the spay and neuter program with music, food, raffles, and fun. With the help of the community, over $7,000 was raised for this important cause.
Days Go By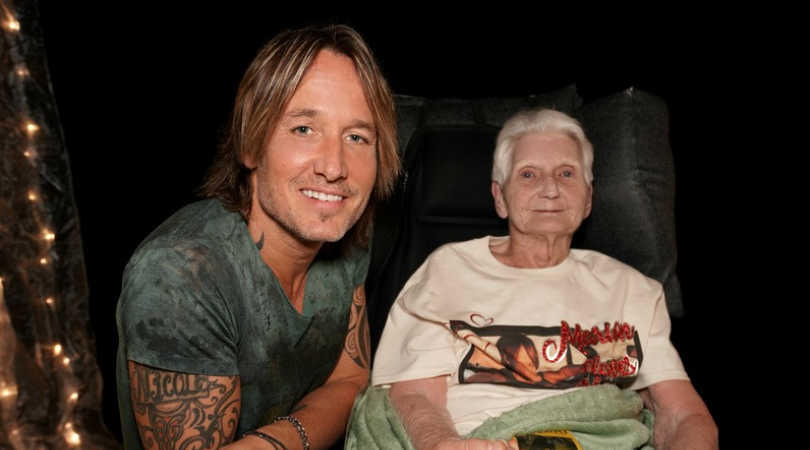 It's not every day that you get to meet a country music star like Keith Urban. Marion Martin's dream meet and greet came true at her Gift of a Day. Not only was she able to meet the kind-hearted star and enjoy the VIP treatment at his concert, but Keith took it a step farther singing "Days Go By" to Marion in a very special backstage moment.
Remember When
In another special country music moment, we arranged for patient Steve Owens to attend an Alan Jackson concert with his daughters. At a pre-show dinner, Steve was presented with special gifts from Alan Jackson including a t-shirt, a hat, a DVD, and an autographed photo.
At the concert, Steve and his daughters were escorted to the front of the stage to enjoy the concert experience close up. As fun as the night was for all involved, you can't help but tear up when watching Steve and his daughters sing Alan Jackson's "Remember When" together:
Remember when I was young and so were you,
And time stood still and love was all we knew

To read more stories from the Crossroads Gift of a Day program or to request a copy of our 2019 Gift of a Day calendar, please visit our website. To learn more about the special services Crossroads provides to our patients, please call us at 1-888-564-3405.
If you found this information helpful, please share it with your network and community.
Copyright © 2018 Crossroads Hospice & Palliative Care. All rights reserved.