Avoidable Hospital Readmissions: The Role of Hospice and Palliative Care Providers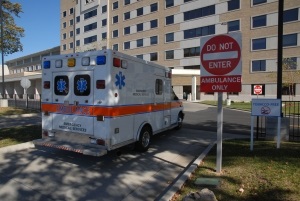 As the Affordable Care Act shapes the future of patient care in the United States, the issue of healthcare's "revolving door," or avoidable hospital readmissions, continues to take a front seat in the national conversation. Rehospitalization among Medicare beneficiaries has become a top priority for both policymakers and the Centers for Medicare and Medicaid Services (CMS) as hospitals feel added pressure to help patients remain at home.
Nearly one in five Medicare beneficiaries is readmitted to the hospital within 30 days of release. According to the New England Journal of Medicine, this translates to $17.4 billion in Medicare spending on patients whose return trips could have been avoided.
The CMS has taken on several initiatives to reduce readmissions – an important measure of patient care quality – from reporting hospital readmission rates and changing payment policies to implementing shared savings programs in efforts to increase care coordination among providers.
The biggest change, as part of the healthcare overhaul: Medicare began penalizing hospitals with high readmission rates for heart failure, heart attack, and pneumonia cases – to the tune of $280 million. Last year more than 2,000 hospitals received a reduction of up to one percent on their Medicare reimbursements. This penalty will increase to a maximum of two percent in 2014, and three percent in 2015.
Why Are Patients Returning to The Hospital?
There are some return trips to the hospital that are unavoidable – due to complications, new and unrelated problems, or anticipated steps of certain treatment plans. Some patients are also readmitted because they live in a region where hospitals are used more frequently as a place of care for illnesses.
Regardless of where patients reside, education and support are key factors in preventing readmissions. Too often, a rushed discharged process, inadequate coordination among providers, and a lack of necessary follow up care leaves discharged patients unable to follow instructions about a new diagnoses or new medication. According to a report by The Dartmouth Atlas of Health Care on hospital readmissions among Medicare beneficiaries, some patients are discharged with a treatment plan for one condition while other underlying problems are ignored. The Agency for Healthcare Research and Quality reported that while patients with one or more chronic conditions represent just five percent of the patient population, they account for more than 50 percent of the health care costs.
The Dartmouth report found that additional hospitals stays are signs that "many patients get sicker after their initial discharge, leading to more tests and treatments, more time away from home and family, and higher health care costs."
The Role of Hospice and Palliative Care:
Improving coordination between care settings is a major goal in reducing avoidable hospital readmissions. Increasingly, hospitals are forming collaborative partnerships with palliative care and hospice providers, nursing homes and home care agencies to combat avoidable readmissions.
Many patients who are readmitted to hospitals suffer from progressive illnesses, such as Parkinson's or ALS. These patients face high risk for complications, prolonged stays, and frequent transitions.
Hospice and palliative care providers work closely with patients and families to identify care preferences, manage symptoms, and address clinical, emotional and spiritual needs through a team-oriented, interdisciplinary approach. This type of care allows patients to pick up the phone in a time of crisis and receive emergency medications at home, or a facility, without returning to the hospital.
Integrating palliative care services early, and making timely and appropriate hospice referrals can not only improve patient experiences, but address some of the most important issues faced by hospitals today: quality improvement, overcrowding in the ICU, increasing coordination, preventing complications, reducing costs – and ultimately, return trips to the hospital in a patient's final stages of life when comfort matters most.