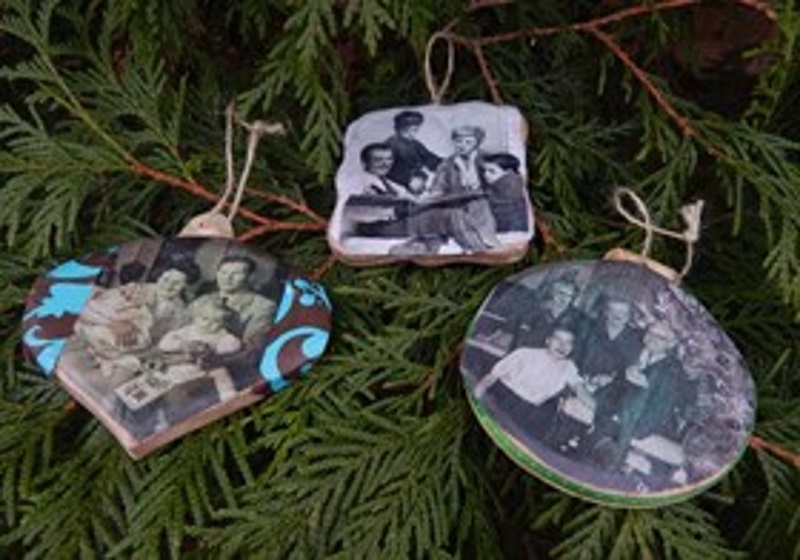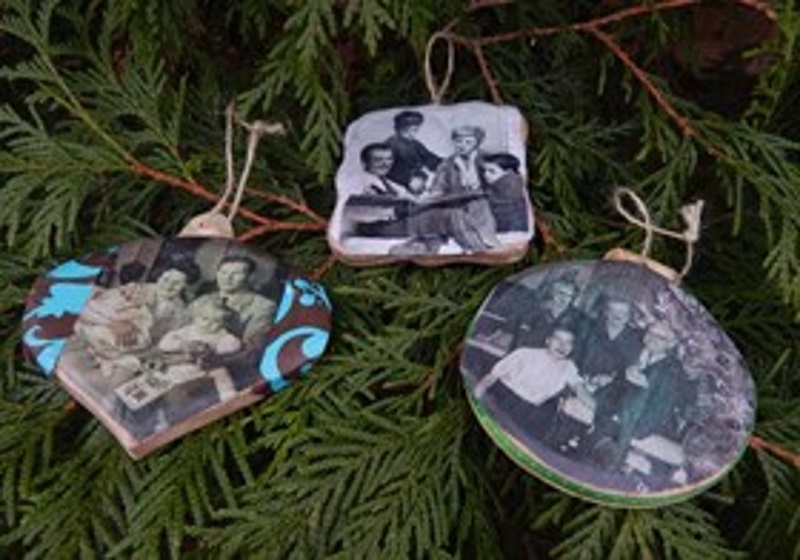 The holidays are all about memories– reminiscing about special moments and making new ones. But when a loved one has dementia, their memories melt away like snow.
Recapture the stories of your loved one's life by going through old photos and making their printed memories into art. The Alzheimer's Association recommends using photographs to remind your loved one of important places and people, so a craft like the one below might even help your loved one recall memories.
Begin by asking your loved one which photos are their favorites – whether they can recall the  memory or not. Then, turn those photos into an ornament or wall plaque that you will treasure for a lifetime.
What you'll need:
Regular copy paper

Wood ornaments (available at craft stores)

Sponge brush

Ribbon, glitter or other decorations
Steps:
Print photos on regular copy paper sized for the wood ornaments.

Trace around the ornament so you know where to cut your image.

Using the sponge brush, brush Modge Podge on to the ornament.

Position your photo and add another layer of Modge Podge to the top.

Use Modge Podge or glue to add decorations around the sides of your ornament.
Special tips:
Sealant spray is available and can help protect the finished ornament.
The back of the ornament can be painted or signed by your loved one. Add the date and who is in the photo.
Get your loved one involved by starting the activity yourself and asking them to join in.
Be flexible and don't criticize. Enjoy the activity even if the end result isn't perfect.
While doing the craft, play music they enjoy and engage them in conversation.
Activities have the best chance of success in the morning between breakfast and lunch when your loved one is well-rested. If they don't want to participate or get frustrated, don't force it. Try again at another time.
See more dementia craft ideas on our Pinterest Board.
Do you have a love of crafts? To learn more about sharing your talents as a Crossroads Hospice volunteer, please call 888-564-3405 or submit a volunteer application on our Facebook page.
If you found this information helpful, please share it with your network and community.
Copyright © 2015 Crossroads Hospice. All rights reserved.