200 Years Later: The Impact of Florence Nightingale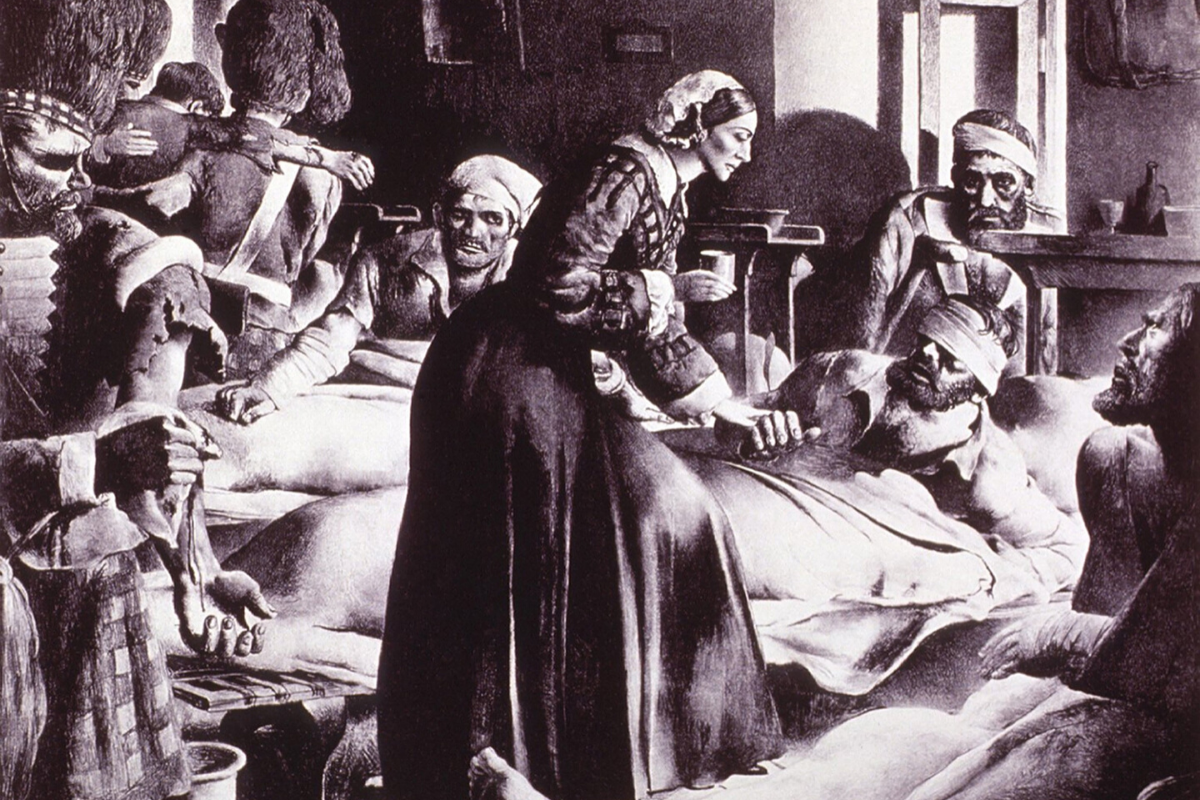 As the COVID-19 pandemic sweeps across the globe, health officials have instilled in us the two most important lessons to stop the spread of disease: washing our hands with soap and water and social-distancing ourselves from others. 
May 12th marks the 200th anniversary of the birth of Florence Nightingale. Florence is known worldwide as the founder of modern nursing. Her contributions to the discipline are legendary, but perhaps none so fitting at this moment as her demonstration that simple handwashing and good hygiene can prevent infection and save lives. 
From the foundation Florence set in the 1850s, nursing has grown into the largest segment of the world's health workforce and a professional discipline with a strict code of ethics and standards. Nursing continues to evolve as the practice of medicine itself changes. But one vital aspect of her legacy remains the same: the critical importance of handwashing and hygiene to public health.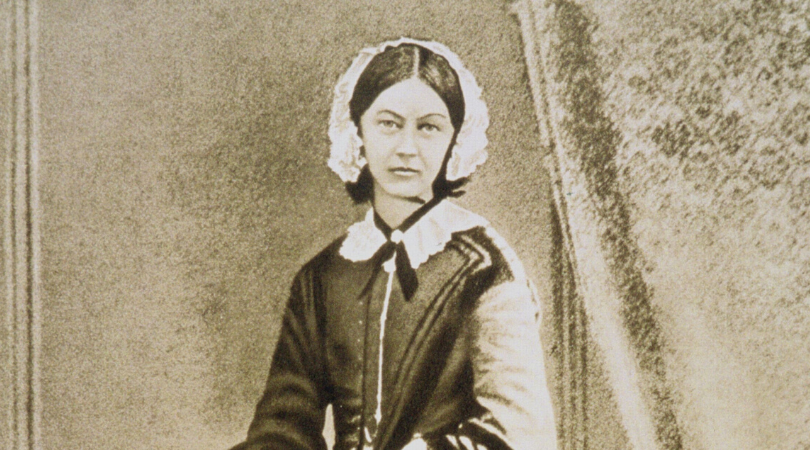 Legacy of a Lady
In 1854, at the height of the Crimean War, Florence and 38 volunteer nurses whom she personally trained were dispatched to the main British encampment in Crimea. Conditions were deplorable: wounded soldiers were cared for by overworked medical staff in cramped quarters, basic hygiene was neglected, and infections such as cholera and dysentery were rampant, killing more troops than battle wounds. By instituting strict hygiene practices and calling on the British government to send help through its Sanitary Commission, Florence is credited in part with reducing the camp's death rate by forty percent.
Upon returning to Britain, she established the Nightingale Training School at St. Thomas Hospital in 1860, now called the Florence Nightingale School of Nursing and Midwifery, part of King's College in London. Her 1859 book, Notes on Nursing, is considered a classic introduction to nursing and the importance of sanitary techniques and hygiene. 
Florence was dedicated to advocacy for advanced training for nurses and the establishment of high-quality nursing schools, a commitment shared by future generations of nurse leaders.
"I have always felt that nursing is a calling and I was drawn to nursing especially because of her," says DeAnna Looper, RN, CHPN, CHPCA, LNC, Chief Compliance Officer for Carrefour Associates, the management firm for Crossroads Hospice & Palliative Care. "Florence Nightingale changed the world of healthcare as we know it."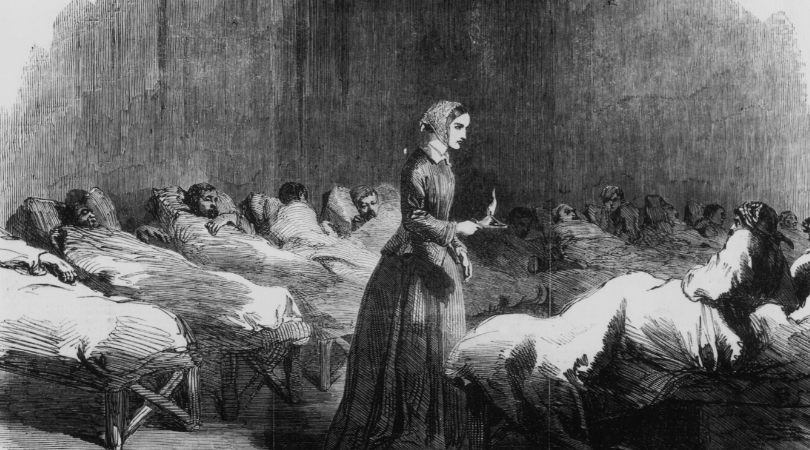 The Nightingale Pledge
Since 1893, American nurses have recited The Nightingale Pledge as they complete their training and enter practice. Like the Hippocratic Oath, the Pledge is a statement of the ethics and principles of the nursing profession. It includes a promise to dedicate oneself to service for human welfare and to raise the standards and prestige of the practice of nursing. Modern versions emphasize the importance of teamwork and maintaining the highest professional standards of practice.
"As I stood there taking the Pledge, I knew that I was making a commitment to be the best nurse I could be," says LaBerta Baker, RN, Executive Director of Crossroads in Oklahoma City. "It inspired me to walk as a professional and gain knowledge of a specialty that I chose to practice. For me, being a nurse is a calling and a passion and that all began when I took that Pledge."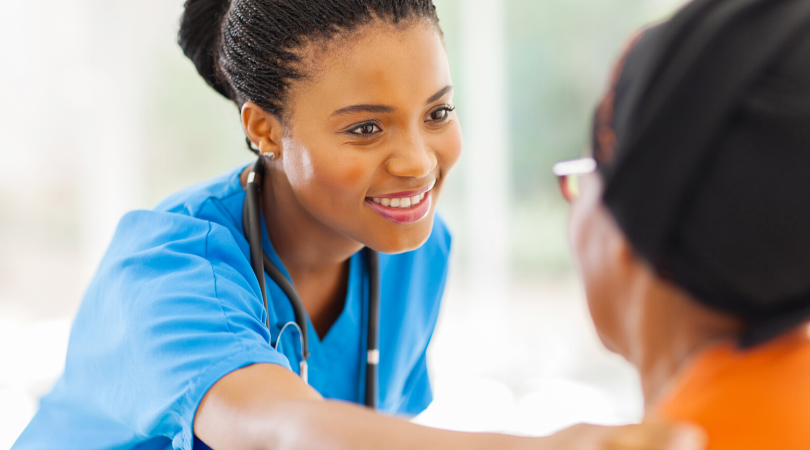 Modern Nursing's Living Legacy
Today, there are almost 28 million nurses worldwide, accounting for more than half of all health workers, according to The State of the World's Nursing 2020, a report issued in April by the World Health Organization. 
In the US, more than 3.8 million registered nurses (RNs) comprise the nation's largest healthcare profession, the American Association of Colleges of Nursing notes. They work in a variety of settings, from acute care hospitals to long term care facilities. In these settings, they provide services from primary and preventive care to advanced clinical specialty care. Their roles range from direct patient care to nursing education, administration, and healthcare research.
"In the Nightingale Era, bedside care was at the forefront, making sure proper hygiene and patient care were performed consistently," LaBerta says.
Today's nurses see sicker patients with multiple conditions, meaning they are busier and more in demand than ever, she says.
"We're constantly pushing ourselves to gain more knowledge and expand our skill set," LaBerta says, "so that we can educate and advocate for our patients." 
In 2010, the Institute of Medicine published its Future of Nursing report, which called for nurses to take a leadership role in meeting the demands of the nation's changing healthcare landscape. Reflecting Florence's vision, it recommended nurses practice to the full extent of their education, training, and licensure, achieve higher levels of professional education and training, and act as full partners with physicians and other health professionals in redesigning healthcare in the U.S.
DeAnna notes Florence's influence in the fact that today's nurses have more autonomy and are also more specialized in their careers, making them impactful partners in patient care.
"As nurses, we can never become complacent in expanding our knowledge base," DeAnna says. "Human medicine is a complex, ever-changing entity, and as one individual we'll never have all the answers. We should always partner with each other and work side by side. I know for a fact that we, as nurses, profoundly complement the physician's focus, and that ultimately leads to better outcomes for our patients." 
"Today's nurses, we all should take the time to objectively view Florence Nightingale's legacy," she says.  "I'd like us all to take a small piece of Florence's tenacity to always put ourselves last and the patient first, and to work as a team to positively impact those who have entrusted us to provide care."
To learn more about the team members that support Crossroads' patients, give us a call at 1-888-564-3405.
If you found this information helpful, please share it with your network and community.
Copyright © 2020 Crossroads Hospice & Palliative Care. All rights reserved.