Common Hospice Medications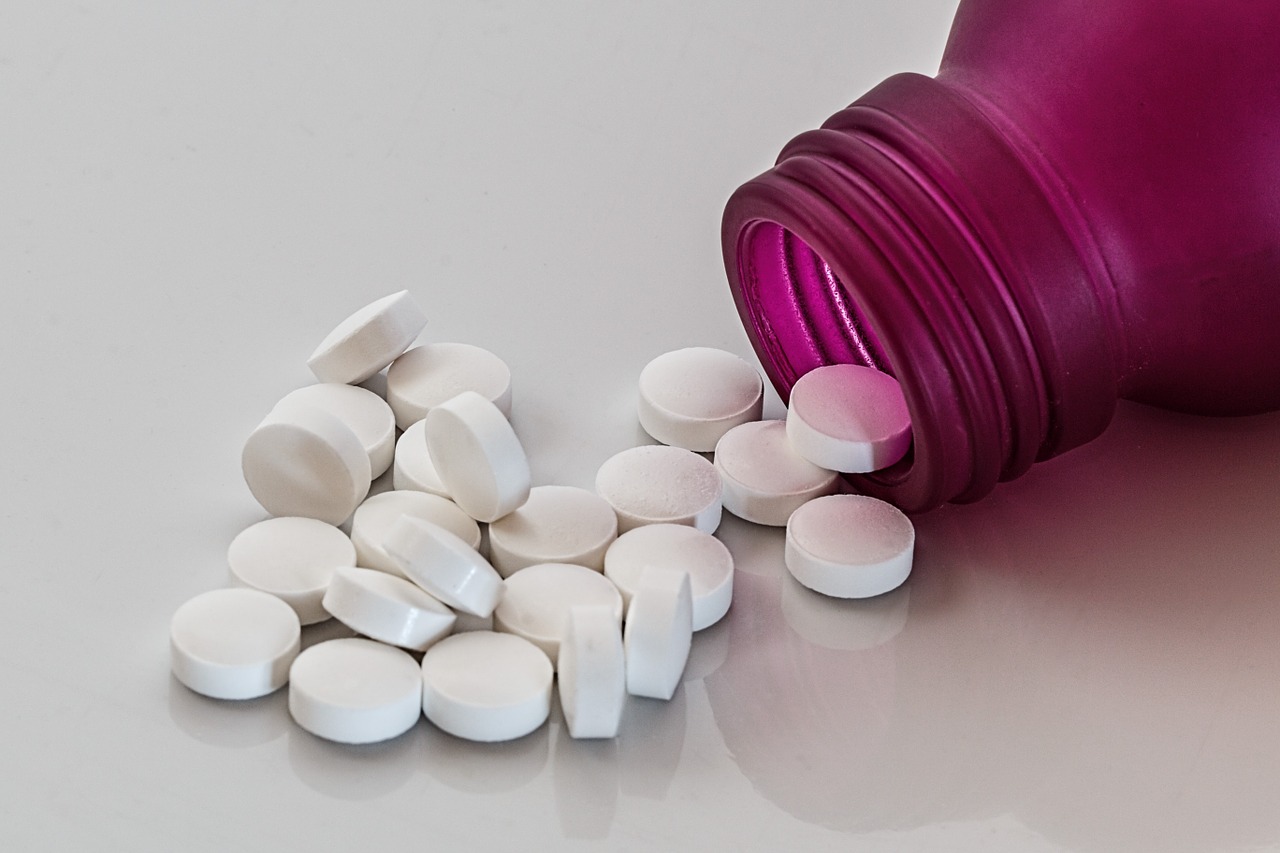 Medication is of course an integral part of the hospice process. If you or a loved one are considering or already under hospice care, you should be informed about the types of medications used. This article is designed to do just that, without getting overly bogged down in confusing medical terminology. Many readers print out this article to have handy the next time they meet with a medical professional.
Hospice medications list.
Below is an alphabetical list of common hospice medications and what they are used for, along with additional relevant information.
Acetaminophen.
According to a study published by the National Institutes of Health (NIH), acetaminophen is the most commonly prescribed hospice medication. Known by the brand name Tylenol, it is used to reduce fever and pain. It temporarily relieves minor aches and pains due to headache, backache, toothache, the common cold, and minor pain related to arthritis. While side effects are rare, serious side effects can include nausea, upper stomach pain, itching, loss of appetite, dark urine, clay-colored stools, or jaundice (yellowing of the skin or eyes). Adverse interactions could occur with the following drugs: Warfarin (Coumadin), Isoniazid (Laniazid, Nydrazid), Diflunisal (Dolobid), Carbamazepine (Tegretol), phenobarbital (Luminal), and phenytoin (Dilantin).
Anticholinergics.
Anticholinergic and antispasmodic drugs are used to regulate contraction and relaxation of muscles. Benadryl is a commonly known medication that falls in this category. Conditions that may require anticholinergics include Parkinson's, COPD, asthma, overactive bladder, muscle spasms, breathing problems, diarrhea, gastrointestinal cramps, movement disorders, and others. Side effects of anticholinergic and antispasmodic drugs can include blurred vision, confusion, constipation, decreased sweat or urine production, delirium, dry eyes, dry mouth, or impaired memory. It's important to note that these drugs can worsen the following conditions: Alzheimer's disease, enlarged prostate, glaucoma, myasthenia gravis, and urinary bladder neck obstruction. Anticholinergics should not be used with the following: certain antidepressants, anti-diarrheal medications, certain antiemetics, antipsychotics, antispasmodics, histamine 1-receptor blockers (H1RA), or motion-sickness, overactive bladder (OAB), or Parkinson's medications.
Antidepressant medications.
In that same study published by the NIH, antidepressants were 11th among the 20 most commonly prescribed classes of medication prescribed for hospice patients with cancer, dementia, and lung disease. Antidepressants are designed to help relieve symptoms of depression, social anxiety disorder, anxiety disorders, seasonal affective disorder, and dysthymia, or mild chronic depression, in addition to other conditions. Selective serotonin reuptake inhibitors (SSRIs) and serotonin and noradrenaline reuptake inhibitors (SNRIs) are the most commonly prescribed types of antidepressants. Prozac and Zoloft are two commonly recognized brands of antidepressants. Possible side effects include agitation, anxiety, constipation or diarrhea, dizziness, dry mouth, headache, hypoglycemia (low blood sugar), insomnia, low sodium, nausea, rash, sedation, sexual dysfunction, suicidal thoughts, sweating, tremors, and weight loss. Alcohol should be avoided when taking antidepressants. The following also can produce adverse interactions: anti-epileptics, benzodiazepines, Buspirone, Lithium, MAOIs, Metoprolol/Propranolol (blood pressure), NSAIDs including aspirin, Perhexilene, Selegline, Sibutramine, St. John's Wart, Sumatriptan, Tramadol, and Warfarin.
Anxiolytics.
As their name suggests, these medications are used to treat anxiety. However, they can be used to treat other conditions, including alcohol withdrawal symptoms, depression, insomnia, itching, nausea, panic disorder, seizures, and vomiting. The International Association of Hospice and Palliative Care (IAHPC) lists anxiolytics as one of the "essential medicines in palliative care." Side effects may include blurred vision, confusion, constipation, diarrhea, drowsiness, dry mouth, headache, increased heart rate, sedation, sexual dysfunction, stomach upset, suicidal thoughts, and weight gain. Anxiolytics should not be used with alcohol, Buspirone, Carbamazepine, hydroxyzine, MAOIs, pioglitazone (Actos), rosiglitazone (Avandia), SNRIs, or SSRIs.
Atropine Drops.
In a hospice setting, atropine eye drops are used instead of injections to reduce excess mucus secretion and saliva production. Atropine also is used to treat colitis, diverticulitis, excessive stomach and acid production, gastrointestinal spasms, certain heart disorders, IBS, Parkinson's disease, peptic ulcers, and spastic bladder. Atropine came in fourth among commonly prescribed drugs in the NIH-published study. Drug-related adverse effects include blurred vision, constipation, dry mouth, palpitation, tachycardia, and urinary problems. Caution should be taken if using any of the following, among other drugs: belladonna; bladder or urinary medications; bronchodilators such as Spiriva, digitalis, Dramamine; and IBS medications.
Fentanyl.
Fentanyl is a hospice medication used to help relieve severe, ongoing pain such as that caused by cancer. Patients with consistent pain, particularly those with difficulty swallowing, are often prescribed a long-acting Fentanyl transdermal patch. This medication also can be dispensed in a dissolving, under-the-tongue tablet. Among drugs listed in the NIH study, Fentanyl came in 18th. Serious side effects include confusion, decreased urge to breathe, difficulty breathing or swallowing, extreme drowsiness, fainting, and slow or shallow breathing. Other possible serious side effects include agitation, changes in heartbeat, diarrhea, dizziness, fever, hives/rash/itching, hallucinations, loss of appetite, loss of coordination, muscle stiffness or twitching, nausea, seizures, shivering, sweating, vomiting, and weakness. Some products that may interact with Fentanyl include certain pain medications and naltrexone. It should be noted that many hospice service providers (including Crossroads) do not administer Fentanyl to patients as it is cost prohibitive and there are more efficient medications available for managing pain.
Haldol (also Known as Haloperidol).
Haldol is an antipsychotic drug used in the treatment of terminal agitation and delirium. It's important to note that Haldol injection is not approved for the treatment of patients with dementia-related psychosis. It's also important to note that some states view the drug as a chemical restraint and therefore put restrictions on its use at long-term care facilities. Serious side effects include confusion, dizziness, fainting, fast or pounding heartbeat, flu-like symptoms, high fever, restless or rigid muscles, seizures, sweating, and tremors. The following drugs may lead to adverse interactions when used with Haldol: amphetamine, anti-anxiety medications, certain antibiotics, anticholinergics, antidepressants, muscle relaxants, narcotic pain relievers, Parkinson's medications, psychiatric medications, sleep aids, and those regulating heart rhythm.
Lorazepam (Ativan).
Lorazepam is used to treat anxiety. Per the previously mentioned study, Lorazepam was the second most-prescribed drug among hospice patients. Possible serious side effects include difficulty breathing or swallowing, fever, irregular heartbeat, shuffling walk, skin rash, tremors, and yellowing of the skin or eyes. Additional side effects can range from fatigue to stomach and urinary problems. Medications to avoid when taking Lorazepam include antidepressants, antihistamines, anti-seizure drugs, asthmas/cold/allergy medications, muscle relaxants, Parkinson's disease medications, and sedatives.
Find out more about Lorazepam.
Prochlorperazine.
Prochlorperazine suppositories and tablets are used to control severe nausea and vomiting; tablets are also used to treat the anxiety that could not be controlled by other medications, as well as schizophrenia. This drug was ranked sixth in the NIH study. Prochlorperazine is not approved by the FDA for the treatment of behavior problems in older adults with dementia. Possible side effects include agitation, increased appetite/weight gain, blank facial expression, blurred vision, breast enlargement/milk production, constipation, difficulty urinating, dizziness, drooling, dry mouth, headache, nausea, change in size of pupils, shaking, shuffling walk, sleep issues, and stuffy nose. Caution should be taken when using Lorazepam in conjunction with any of the following: anti-anxiety medications, antidepressants, antidiarrheal (such as Lomotil), antihistamines, anti-seizure medications, blood thinners, diuretics, Epipen, IBS medications, lithium, motion sickness medications, narcotics, Parkinson's disease medications, sedatives, and ulcer or urinary medications.
Roxanol (Morphine Sulfate).
Commonly known as morphine, this opioid drug is a narcotic analgesic used to control severe acute and chronic pain. According to American Nurse Today, the official journal of the American Nurses Association, pain is the most common end-of-life symptom. Morphine is among the most common hospice medications used to treat pain, with morphine the preferred drug for cancer-related pain. Morphine also is the most commonly used drug for shortness of breath. Its side effects can include shallow breathing/slow heartbeat, convulsions, cold/clammy/pale skin, confusion, weakness, infrequent urination, and trouble swallowing. Some products that may interact with morphine include certain pain medications (mixed opioid agonist/antagonists such as pentazocine, nalbuphine, or butorphanol) and naltrexone.
Does hospice just "dope up" patients?
In addition to medication, the emotional and spiritual needs of the patient also must be taken into consideration. That's why each patient's team includes not just medical professionals but also social workers, clergy, and volunteers. Crossroads Hospice & Palliative Care Services also provides unique life experiences such as a Gift of a Day and Life Journals.
For answers to other hospice-related questions you may have, visit our FAQ.
Have more questions about common hospice medications?
If you have any questions about the medicines listed above, or other medicines not listed here, please contact us. The blue help bar at the top of this page gives you 24-hour access to caring hospice professionals ready to help.