Gift of a Day Goes to the Dogs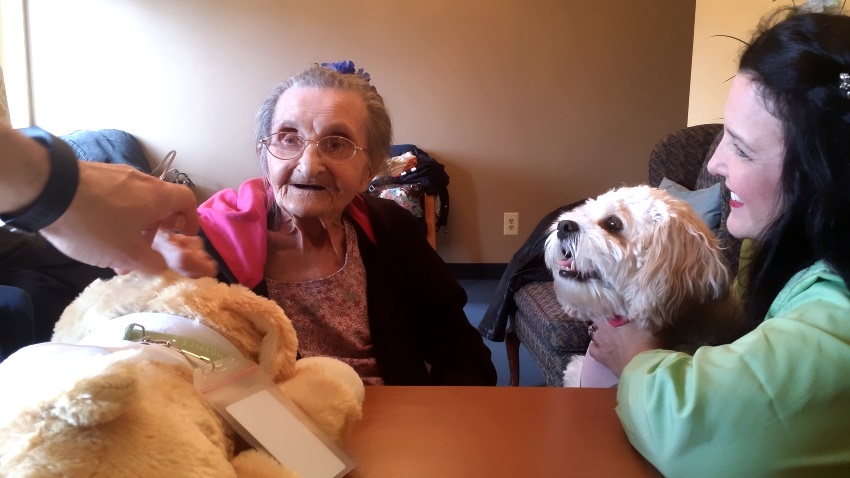 Nothing makes ninety-year-old Rose Lamb smile like a visit from a friendly pooch. Even though Rose receives regular visits from a volunteer dog, her family requested that a dog be included in her Gift of a Day, so they could enjoy it with her.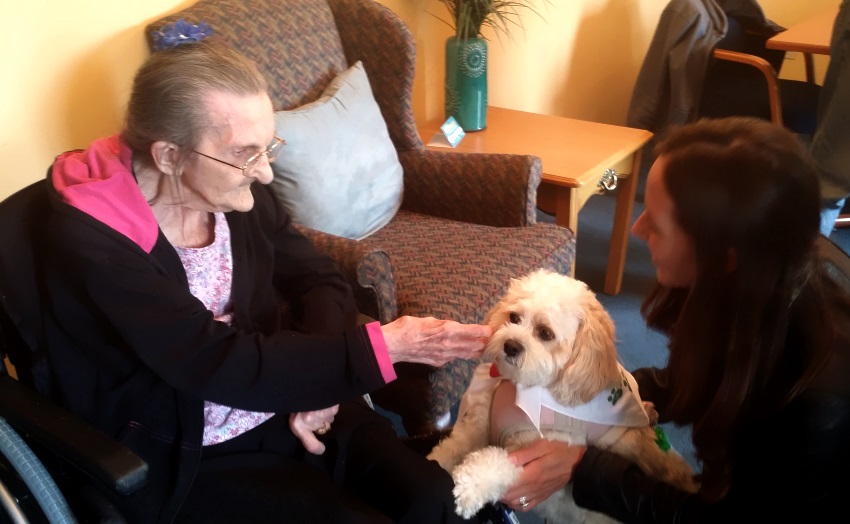 Puppy Love
Volunteer Kristin's dog Delilah won the hearts of everyone in the room as she snuggled up with Rose.
Her family and Crossroads team looked on as Rose talked and smiled and laughed with her canine visitor, sharing little stories from time to time.
A Dog of her Own
Living with dementia, Rose's family hadn't seen her react to anything like she did with Delilah.
In honor of Rose's Gift of a Day, her Crossroads team presented her with a stuffed dog named Creampuff, complete with a Crossroads bandanna and badge so she can have a volunteer dog with her all the time.
Gift of a Day
The Gift of a Day program is designed to give patients and their families one perfect day. For some patients, that's a trip to the zoo. For others, it's a special night out. For Rose, it was an afternoon surrounded by her family and a very sweet dog.
Read more Gift of a Day stories.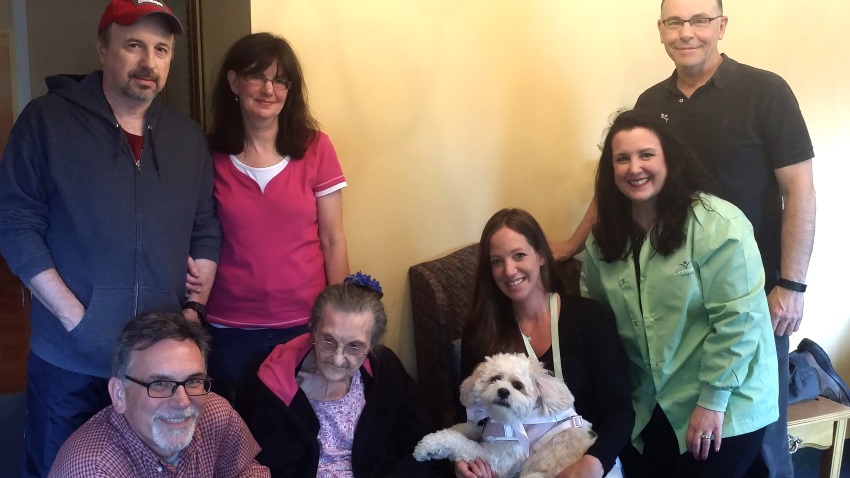 To learn more about how Crossroads Hospice & Palliative Care supports patients with dementia, please call 1-888-563-3405.
If you found this information helpful, please share it with your network and community.
Copyright © 2016 Crossroads Hospice & Palliative Care. All rights reserved.