4 End-Of-Life Podcasts Worth a Listen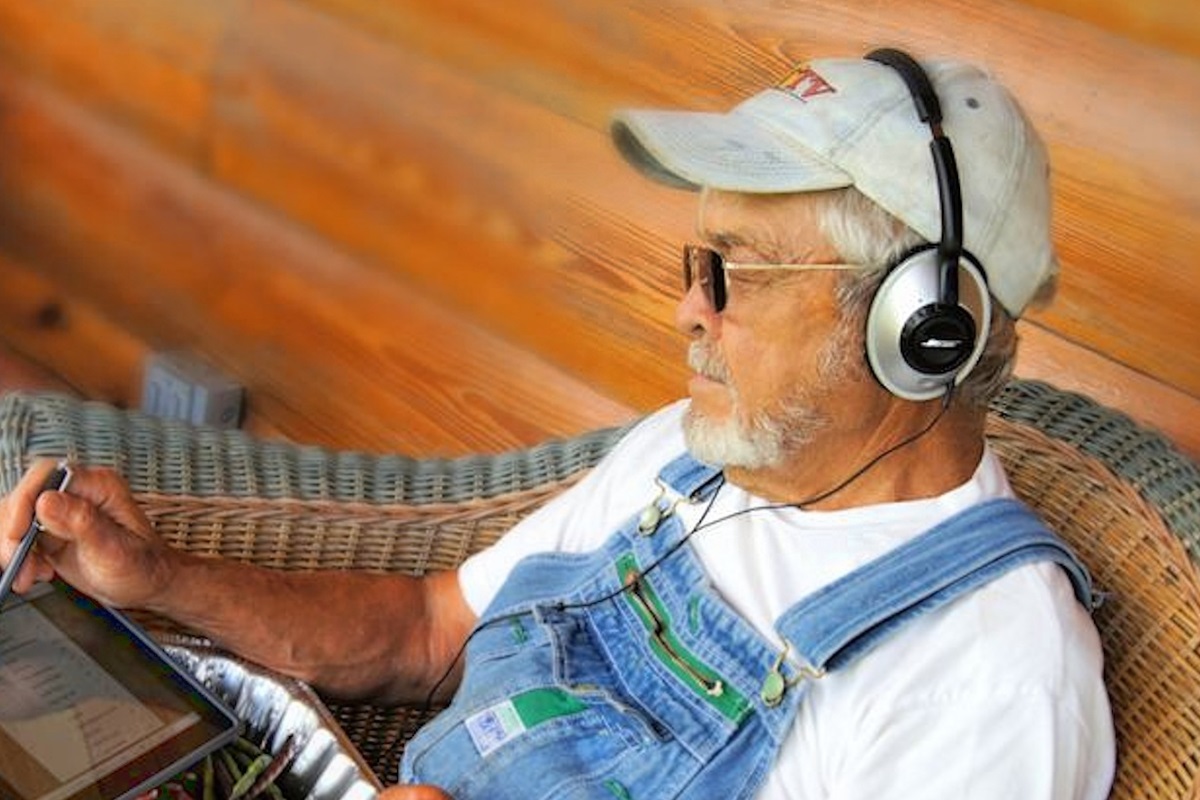 Here at Crossroads Hospice & Palliative Care, we strive to be a source of the utmost comfort and care for those approaching end of life. In addition to that, on the Crossroads Family Caregiver Blog, we strive to be a source of information for those wanting to educate themselves on the end-of-life experience and how hospice and palliative care can help to guide a person through it. 
While Crossroads would be honored to serve as anyone's go-to source for hospice and palliative information, there are other sources and forms of content out there on the web that can prove additionally useful.  
For example: podcasts. Podcasts are an excellent form of content for someone who is on the go, struggles with reading, or would simply prefer to listen rather than read. A podcast is essentially an audio show in which one or several hosts will discuss a certain subject – not far off from what may be heard on a typical talk radio station.
 Podcasts covering just about any subject – including end of life – are widely available across the internet. Here are four that are worth a listen.
Bruce Kramer was the dean of the School of Education at the University of St. Thomas when he was diagnosed with ALS – otherwise known as Lou Gehrig's Disease – in 2010. Before his death in 2016, Bruce spent his time documenting his dying experience on this podcast. Addressing issues such as stress, acceptance, preparation, and saying goodbye, Living While Dying makes for an unique glimpse into what it's like to approach and come to terms with the end of life.
This single-episode podcast on Wisconsin Public Radio addresses exactly what its title implies: If you were going to die soon, what would do you? Host Joy Cardin speaks with her guest, author and care advocate Dr. Ira Byock about his theories on making the most of a life that is coming to its end.
Another Wisconsin Public Radio product, this podcast explores what exactly living a good life to the end entails, reviewing subjects such as resources for end-of-life care. Should we begin to rethink the way we practice medicine for people who have reached this stage of life? One surgeon believes so and explains why on this podcast.
Author of a book by the same name of this podcast, Atul Gawande is interviewed by host Diane Rehm. The two discuss the dramatic advancements in medicine over the past century and the effect that this, in turn, has on how we care for our aging elders. From patient-doctor relationships to nursing home improvements to real world experiences, this podcast covers a broad spectrum of the subject of end of life. 
The internet is chock-full for excellent resources for educating oneself on hospice and the end-of-life experience. Yet it is still always helpful to discuss these things with an actual person to learn more as well. At Crossroads, we're always here to talk.
To learn more about hospice and how Crossroads can help guide your loved one or patient through this stage of life, please visit our website or call us at 1-888-564-3405. 
If you found this information helpful, please share it with your network and community.
Copyright © 2018 Crossroads Hospice & Palliative Care. All rights reserved.