Volunteer Spotlight: Bob Norton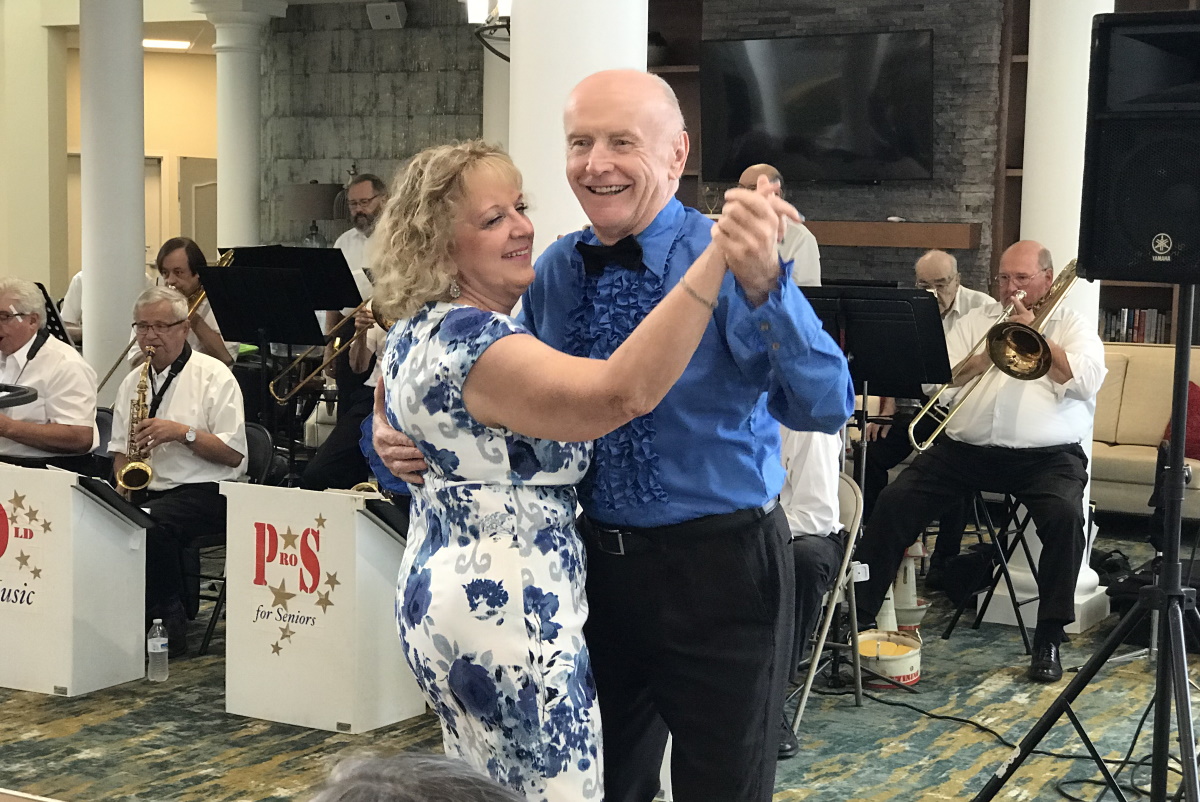 Bob Norton knows how to move. As a Volunteer with Crossroads Hospice & Palliative Care in Cleveland, the accomplished ballroom dancer shares his lifelong love of movement and music with patients receiving end-of-life care. Bob volunteers as a companion visiting one-on-one with patients. He's also regularly tapped to participate in Crossroads' Gift of a Day program, an initiative that creates opportunities for patients receiving end-of-life care to experience their perfect day.
According to Crossroads Cleveland Volunteer Manager Ilona Rodgers, Bob's "been known to coordinate his clothes with whatever is happening at the Gift of a Day he's attending. Most recently he donned a straw hat and a Hawaiian shirt for a tropical Gift of a Day." He also played some "island music." Bob said he has 2,000 songs on his computer. It's easy for him to find the perfect song for any occasion.
Bob began dancing as a teenager at The Columbia Ballroom on Cleveland's west side while in high school. Immediately after his graduation, Bob volunteered for the Coast Guard at the age of 18. Love of dancing has been one of the pleasures of his life.
Back in 1994, he created a dance troupe for nursing homes known as "Bob's Follies" with a group of nine dancers. After a year he renamed the group "Bob's Dance Team" and began dancing with one partner. To date he has put on more than 4,100 shows. These days Bob also conducts a "Chair Dance/ Exercise Program" for seniors. He developed movements to several old popular songs.
His Mother Was a Volunteer Role Model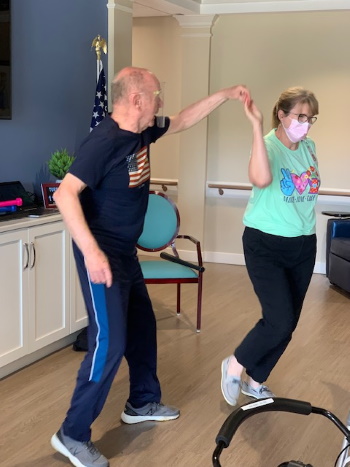 Bob credits his mother for inspiring him to be such a diligent volunteer and to give back so generously. "She was a real treasure," Bob said. "I never realized how much she volunteered," until he cared for her in her last six months of life. "She delivered for Meals on Wheels. She volunteered at the library. She read to first graders." Bob's mom even came dancing with him until she couldn't any longer.
In addition to volunteering for Crossroads, Bob has been a volunteer guardian for 20 years where he cares for one ward at a time. His current client, who doesn't have a family, is 94 and "has been on and off hospice." Bob even received an award for being the longest running volunteer guardian. Bob has also been the volunteer treasurer of a Food Bank and has "donated blood his whole life" including donating platelets more than 125 times. Finally, as an usher at the Play House Square theatre for 19 years, Bob said, "I get to see all the shows."
Luckily for Crossroads patients and their families, Bob carves out time in his busy schedule to visit as a companion. He is currently volunteering with two patients, one he has been visiting in his home since February and a new patient in a nursing home, he's been visiting since June. According to Ilona, Bob is "an all-around great guy" and a cherished volunteer who contributes so much to Crossroads.
To learn more about volunteering with Crossroads, call 1-888-564-3405 and ask to speak with a Volunteer Manager.