Multiple Sclerosis Resources & Information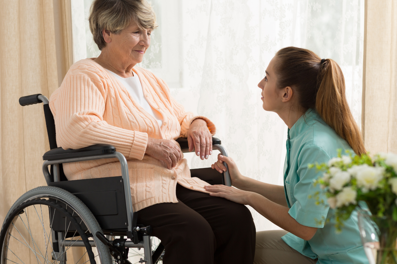 Multiple Sclerosis (MS) is a progressive disease of the central nervous system. Symptoms vary from person to persons, and symptoms will change over time, varying in degree and duration. Some of the most common symptoms of multiple sclerosis include fatigue, difficulty walking, vision problems, speech difficulties, tremors, pain, incontinence, and sleep issues. There is no cure for multiple sclerosis, but there is treatment available to help manage symptoms and improve quality of life. MS itself is rarely fatal, but complications from MS can become terminal.  The multiple sclerosis resources for patients below provide helpful multiple sclerosis information, support, and advice. Palliative care can help patients with multiple sclerosis manage side effects and navigate treatment. Hospice care can help patients nearing end of life manage pain, discomfort, and stress caused by the illness.  
Additionally, here are some hospice and palliative care financial resources for multiple sclerosis patients:  
Community 

resources for 

multiple sclerosis 

near you.
Patients and their families can access a wide range of national multiple sclerosis resources, but there may also be local services available, both at the city and state level. These may include help for caregivers, in-person and online meet-ups and support groups, and food programs like Meal on Wheels. We advise that you do more research to see what information, advice, and resources about multiple sclerosis are accessible in your area. You can also look for services in your state on the Crossroads website. 
Multiple sclerosis 

resources for families

.

 

 
If you're a caregiver or a loved one of someone with multiple sclerosis, the situation can be stressful. The resources and information listed below can assist caregivers and family members who are supporting someone with MS.
Additional 
resources 
and 
multiple sclerosis advice
. 
You can contact Crossroads 24/7 for more information on multiple sclerosis resources for families, including patient care and comfort care options. We are able to assist you with any questions you might have via email, phone, or live chat. 
Additional hospice and palliative care resources for patients with multiple sclerosis can be found below.:  
(Please note that Crossroads does not endorse any of the organizations linked above. Patients and their families should conduct their own research before making any healthcare decisions.)