This is a Job for Superman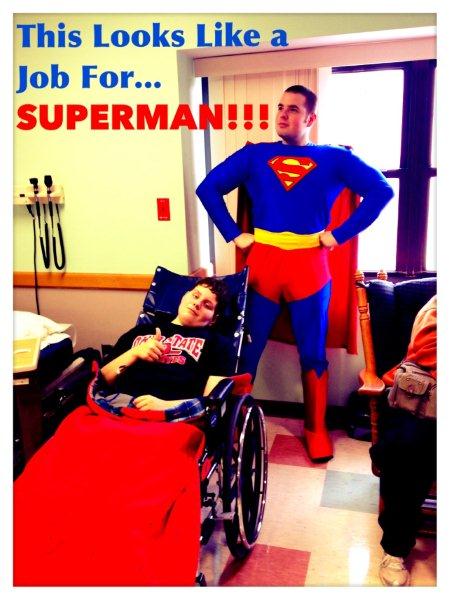 Nathan (pictured in the wheelchair) is one of our pediatric cancer patients.
He has to go to Akron Children's Hospital every two weeks to have his port examined and meds adjusted with his oncologist, which isn't always fun (or comfortable!)
Our STNA Mike Triola accompanies him. Mike is always trying to get Nathan to laugh.
When they went to ACH on Wednesday, November 14th, Mike took a Superman costume with him hidden in his nursing bag. He excused himself to use the restroom and, much to everyone's surprise, came out in the Superman Costume!!
They then went around the pediatric oncology unit and met several other pediatric oncology patients to spread the fun!
HUGE PROPS TO MIKE TRIOLA FROM CROSSROADS NEO!