You Be The Judge: The CMA Community Favorite Award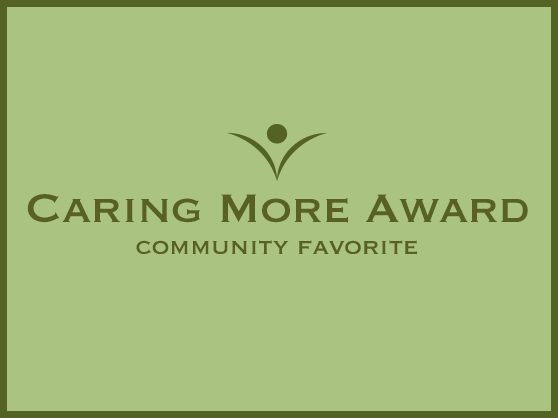 We've always relied on expert panels to pick Caring More Award winners.  Each winner chooses a non-profit to receive a $500 award in their name.  Last year, CMA honorees donated $5,500 to meal programs, animal rescues, women's shelters and more. This year, you get be part of that charitable effort.
Introducing the Community Favorite Award: a brand new addition to the CMA that will give extra recognition to our social work superstars, and give YOU the chance to be heard. For the first time ever, we're asking you to decide which nominee deserves a $500 donation to their favorite non-profit. This is your chance to give a special thank you for their contributions to the community.
The Community Favorite Award is a bonus for our CMA nominees. There will still be a group of Caring More Award winners, selected by our judges for a special breakfast and a $500 check to donate. This addition gives a second nominee the chance to win a donation, or it doubles the donation for one of our judge-selected winners.
To find out more about the nominees and their chosen non-profits and to vote for your favorite, visit our Voting Panel on Facebook. Voting continues through March 6.
If you have questions about the Community Favorite Award or Crossroads Hospice, please call us at 888-564-3405.
If you found this information helpful, please share it with your network and community. Copyright © 2015 Crossroads Hospice. All rights reserved.