Veterans are Welcomed Home on the 50th Anniversary of the Vietnam War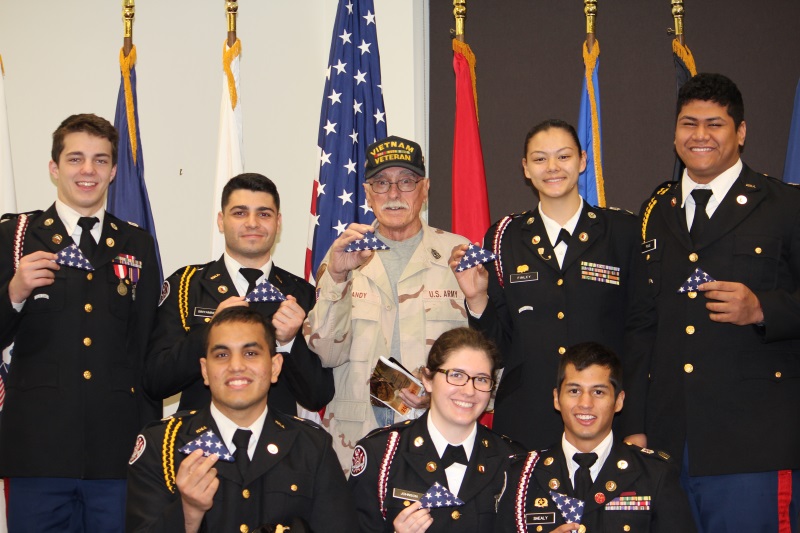 When Vietnam Veterans returned home from serving their country, they didn't get a hero's welcome. There were no parades. No celebrations. Instead they were often met with insults and protests.
50 years later, the Department of Defense is looking to change that with "Welcome Home" events nationwide. We were accepted into the program and named a 50th Anniversary Commemoration Partner.
March 30, 2016 was named as the Official Day of Recognition for the Commemoration of Vietnam Veterans in Missouri. Crossroads Hospice was proud to host an event at our location in Independence, MO, in collaboration with local and regional American Legion Halls and VFW Posts to honor Vietnam Veterans in our community.
Throughout the day, Veterans were welcomed to our outdoor community event, to meet and greet with fellow Vietnam Veterans. A UH1 Huey Helicopter from the Vietnam War was on display throughout the day, provided by Vietnam Veterans Association Chapter #243.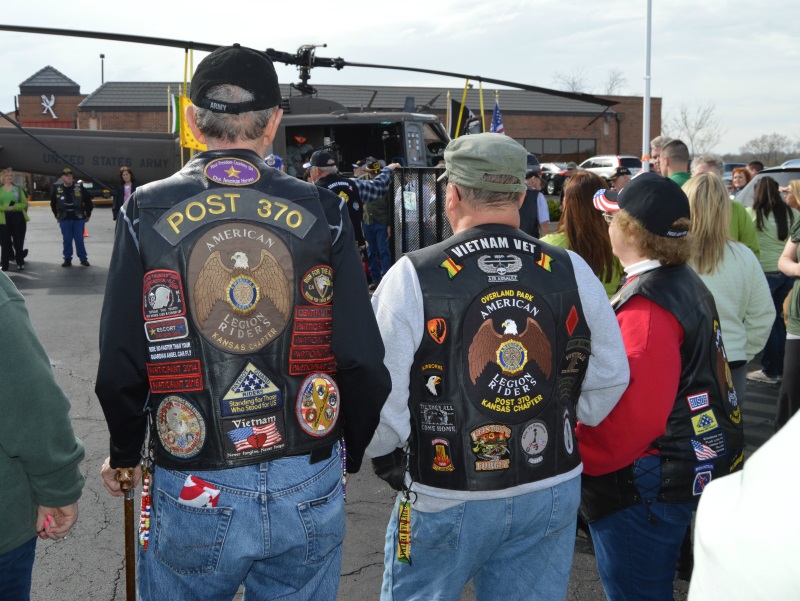 A wide variety of Veteran and community organizations were on-site to offer information and support including: American Legion Post #21, Veteran Center, Simply Frosted Cup Cakes, Costco Bass Pro Shop, Applewood BBQ, the Veterans Baseball team, Honor Flight, Wreaths Across America, St. Michael's Veteran Center, and Cars 4 Heroes.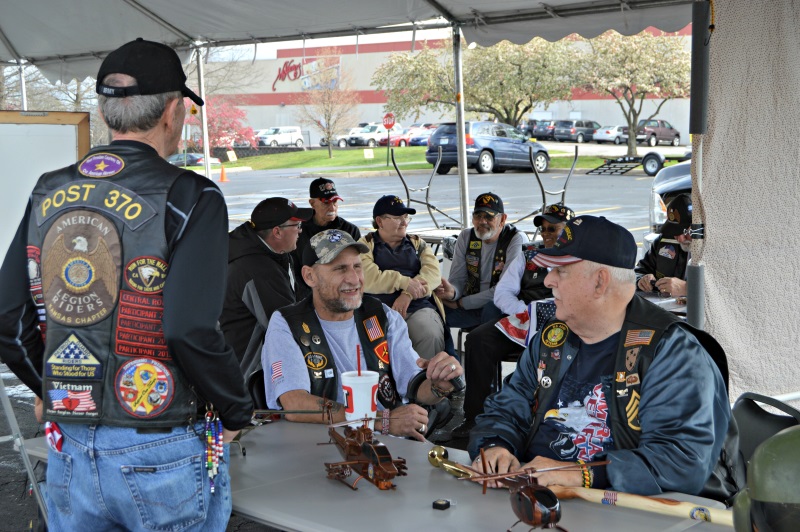 It was a day of camaraderie with fellow Veterans.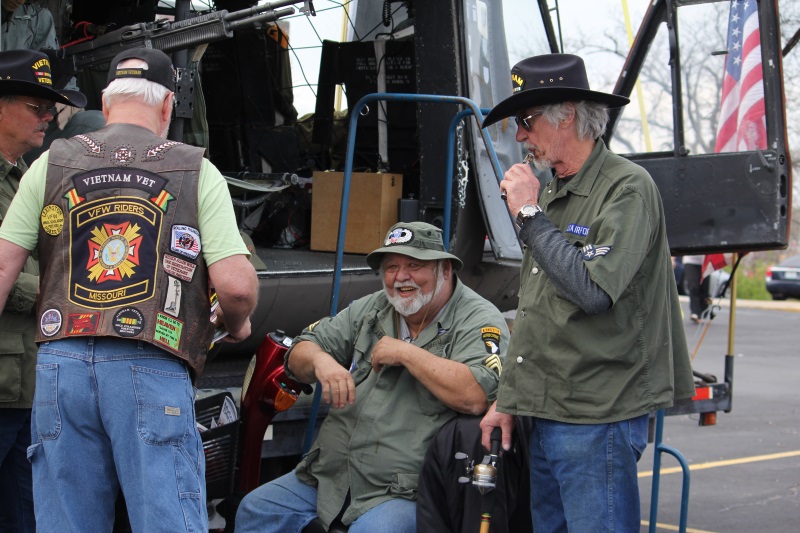 One student took the opportunity to interview a Vietnam War Veteran for a school assignment.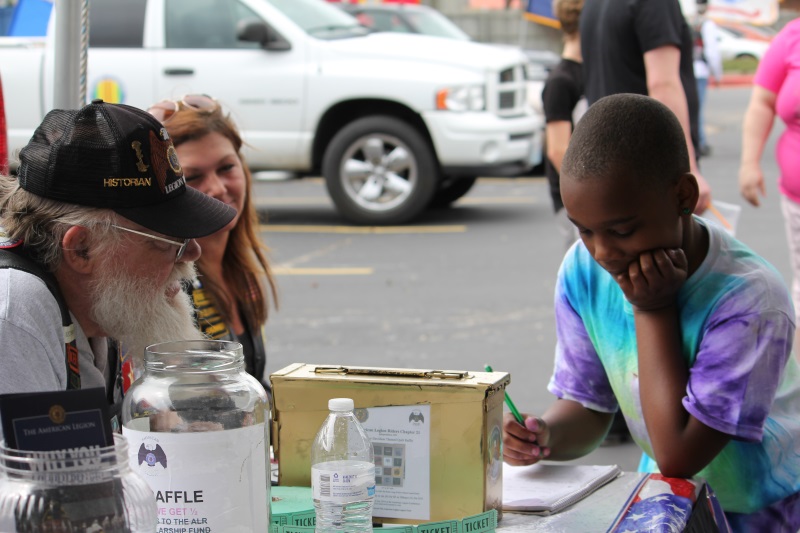 Veteran Recognition Ceremony
The highlight of the day was the Veteran Recognition Ceremony. Wentworth Military Academy Cadets assisted our Crossroads Hospice Veteran Chaplains with the formal lapel pin ceremony. Each Veteran honored received a Presidential Proclamation provided by the Department of Defense program as well as a certificate from Crossroads Hospice.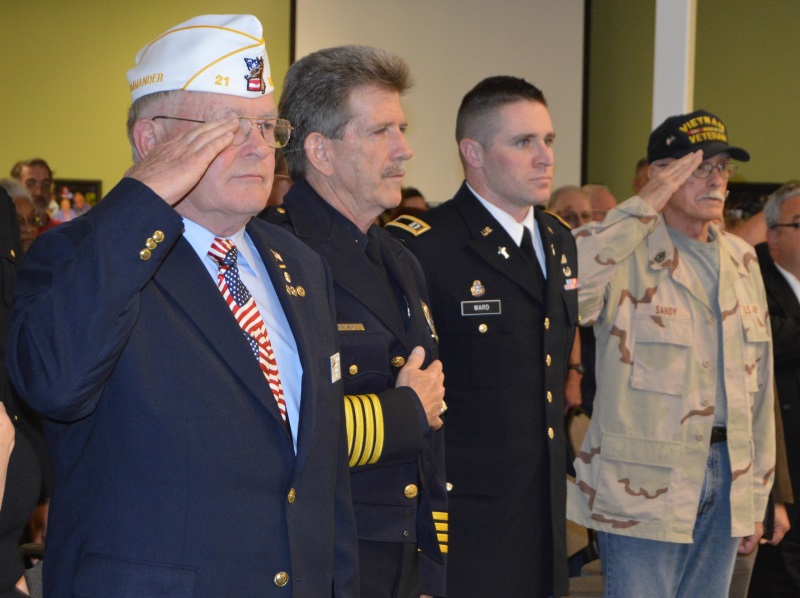 Frank Ashinhirst, a Crossroads Hospice Volunteer and a Vietnam Veteran, was the first to receive a pin. 
 He was followed by 58 fellow Veterans.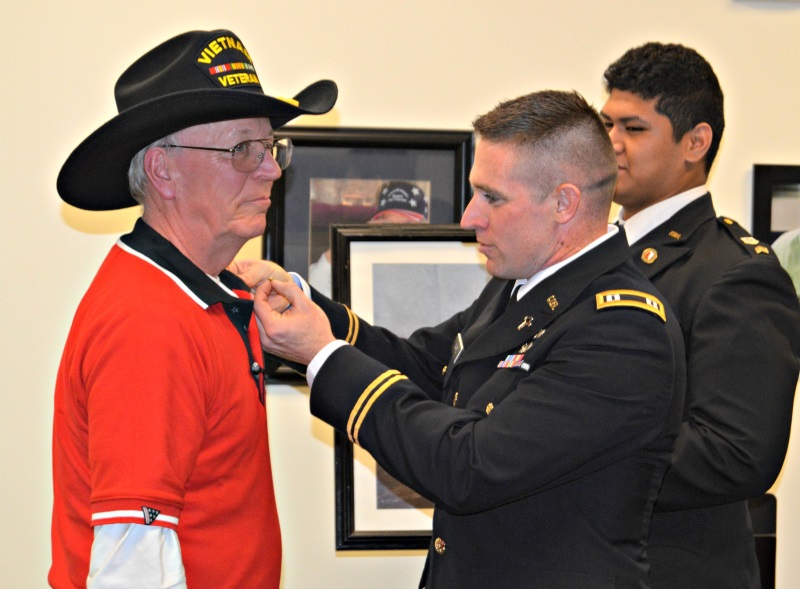 Music was provided by our own Crystal Willson, MSW.
"Crystal sang 'God Bless America' acapella and the Vets started quietly singing with her. It was so powerful and many of the Veterans were crying when they left," shares Crossroads Hospice Executive Director Janet Hessenflow. "It was a very touching and emotional time for the Veterans who expressed the utmost gratitude for the love and support provided."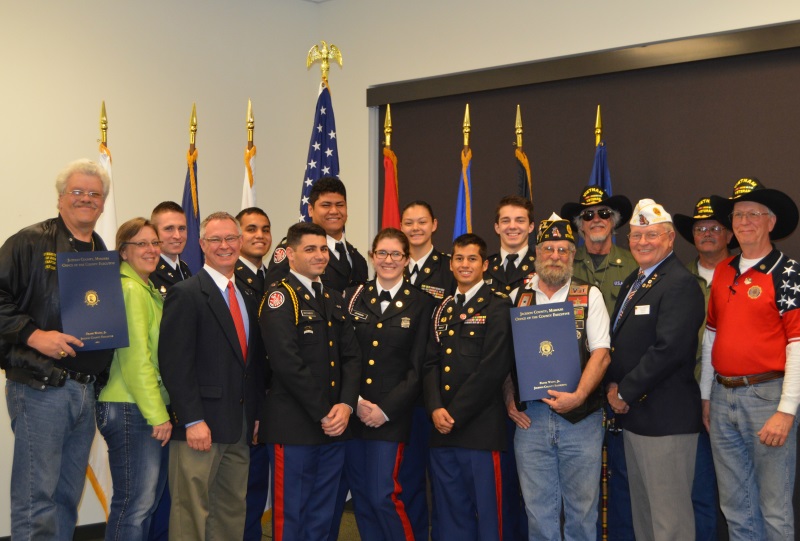 Our Commitment to Veterans
Crossroads Hospice is committed to honoring the Veterans under our care and in our communities. Veteran patients are recognized in a Veteran Recognition Ceremony performed by one of our chaplains. The ceremony includes a pinning and an official certificate of recognition. We also perform public recognition ceremonies throughout the month of November to recognize the service of Veterans in our community.
In 2014, our Kansas City location was named a Level Four Partner with the "We Honor Veterans" program. Run by the National Hospice and Palliative Care Organization and the Veterans Administration, the program recognizes hospices who have demonstrated a commitment to providing quality care to Veterans in their community.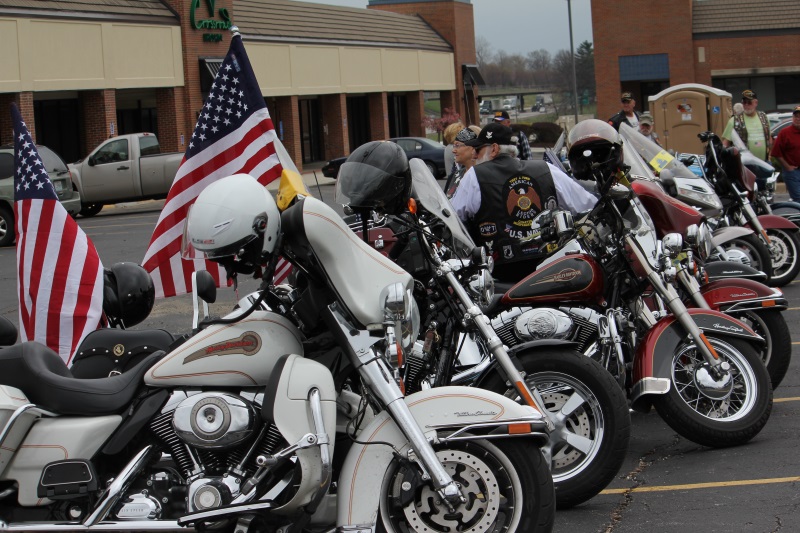 To learn more about our programs, please visit our website or call us at 1-888-564-3405.
If you found this information helpful, please share it with your network and community. 
Copyright © 2016 Crossroads Hospice. All rights reserved.