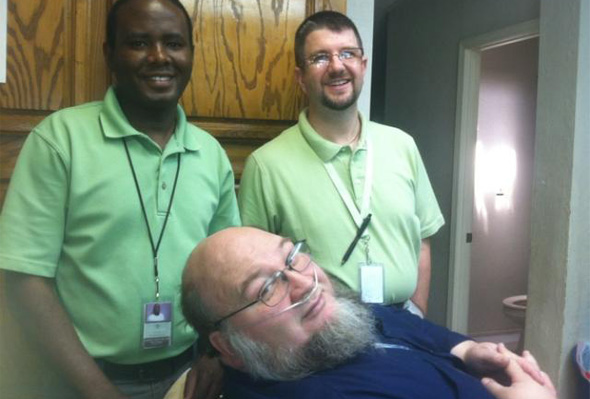 Gift of a Day Feature Story
August 2012
Horticulturalist Gives a Lesson That Keeps Growing
Horticulture, by formal definition, is the science, art, technology, and business of plant cultivation for human use. It's much more than just a ¢25-cent word for "gardening" – as Crossroads Hospice patient and horticulturist, Tom Wells, would tell you. To him, plants were like spiritual life forms – "they are made by the providence of God," he would say.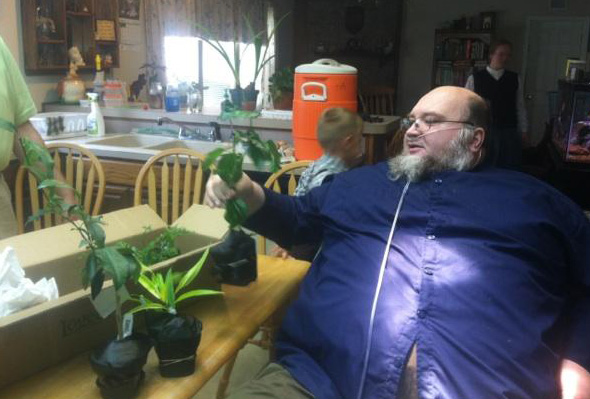 With his disease progressing quickly, Mr. Wells made a wish: to find and nurture a few very special species of plants to give to a few very special people. And so the search was on.
Mr. Wells' Crossroads team hunted down each plant from the patient's carefully researched list of rarities. With great consideration, Mr. Wells paired each plant based on their individual characteristics with each of his three daughters, his sister and his wife. The beautiful Australian Cherry was reserved specially for his wife, along with a number of other hand-selected varieties.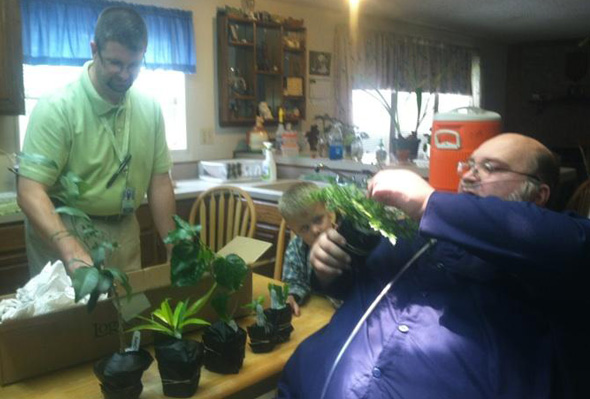 Next, Mr. Wells thoroughly prepared a meaningful and detailed discourse, not unlike the seminars he had given in the past. His family gathered in close. And although very sick, Mr. Wells brightened to almost a healthy glow as he started to talk about each plant.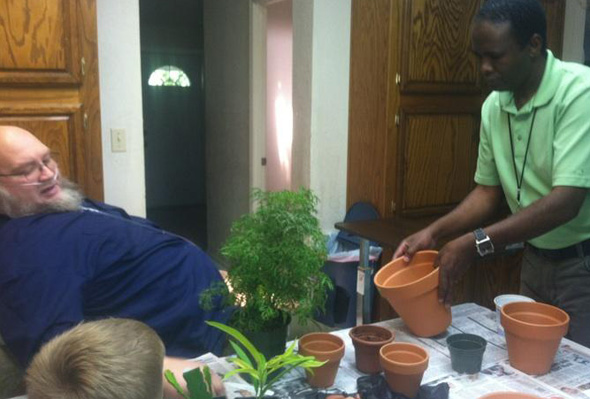 Over the course of two+ hours, Mr. Wells articulated details about the florae, outlined their genetic history, discussed how to best care for each, and demonstrated how to pot each one so they would remain healthy for years to come. The gatherers hung on his every word, so enthralled by his exuding passion for plants…a passion that began when he was just 14.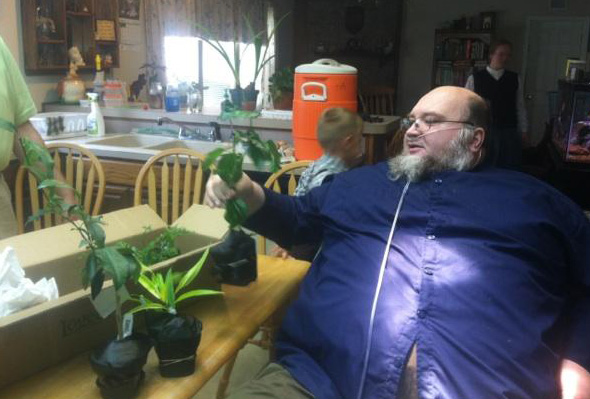 For one brief afternoon, the fullness of life had returned to Mr. Wells. Unfortunately, a few weeks later, it left him again…this time for good. But, thanks in part to Crossroads, his plants live on for the people who loved him most – a continuous reminder of Mr. Wells' love and "the way God loves and cares for us," said his wife. "These plants are an extension of Tom's life and his teaching lives on through them with his family."