Gift of a Day Feature Story
April 2013
Oldest Sinatra Fan Treated to a Private Concert
Unannounced, a blue-eyed, clean-shaven man swaggered into Crossroad Hospice patient, Dorothy Kekic's room wearing a 1940s- style fedora angled sharply down his forehead. He looked intensely into her eyes for a minute, as she struggled to place his face. Then, he gave a quick wink and she knew.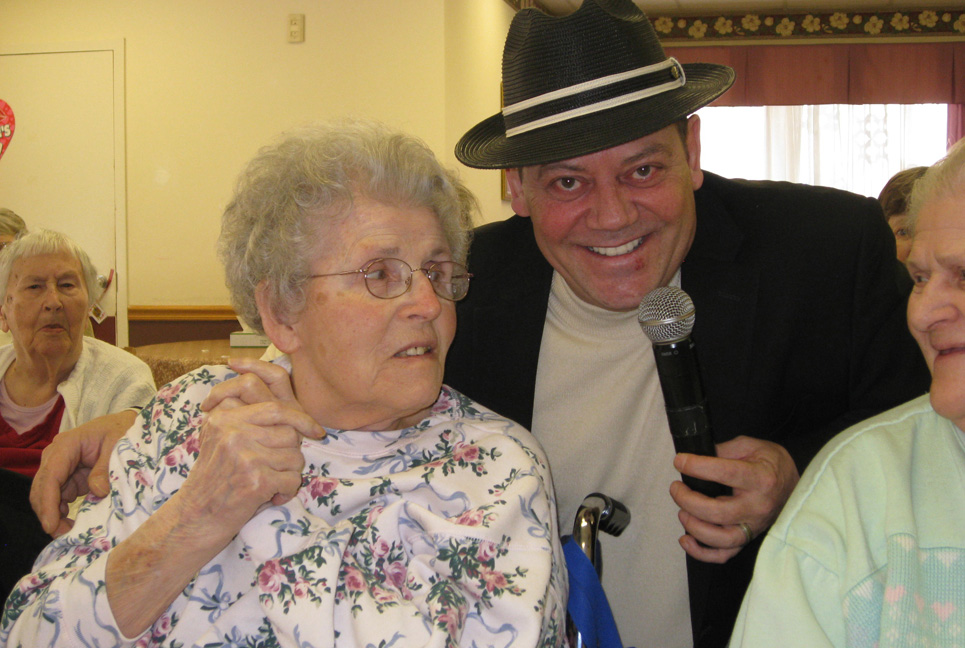 Frank. Though her memory failed her most days, the 89-year-old diehard Sinatra fan took one look and remembered exactly who this handsome man was and when she met him in person. 

Ever since she was a young woman, Dorothy had a guiltless passion for 'ol blue eyes. She bought all of his records and saw all of his films – following his career for decades. But it wasn't until she was an adult with a daughter of her own that she finally was able to see him live in concert. It was a night she would never forget for, after the concert ended, Frank personally invited Dorothy back to the Boom Boom Room!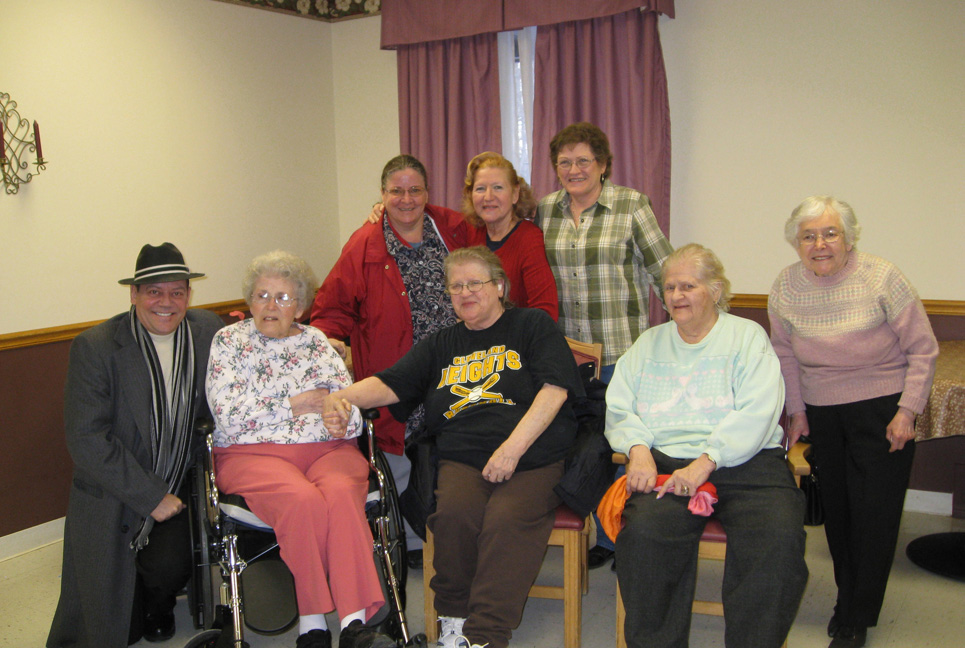 "I know what happens in the Boom Boom Room," Dorothy coyly replied…turning Mr. Sinatra's risqué invitation down – flat out. 

Hearing that story, Crossroads knew exactly what would put a smile on Dorothy's weathered face and they got it right. Dorothy enjoyed a private Sinatra show from an authentic-looking impersonator who sang all her favorites including "Fly Me to the Moon" and "High Hopes," danced and joked…just like the original. (Well…ahem…minus the flirty overtures).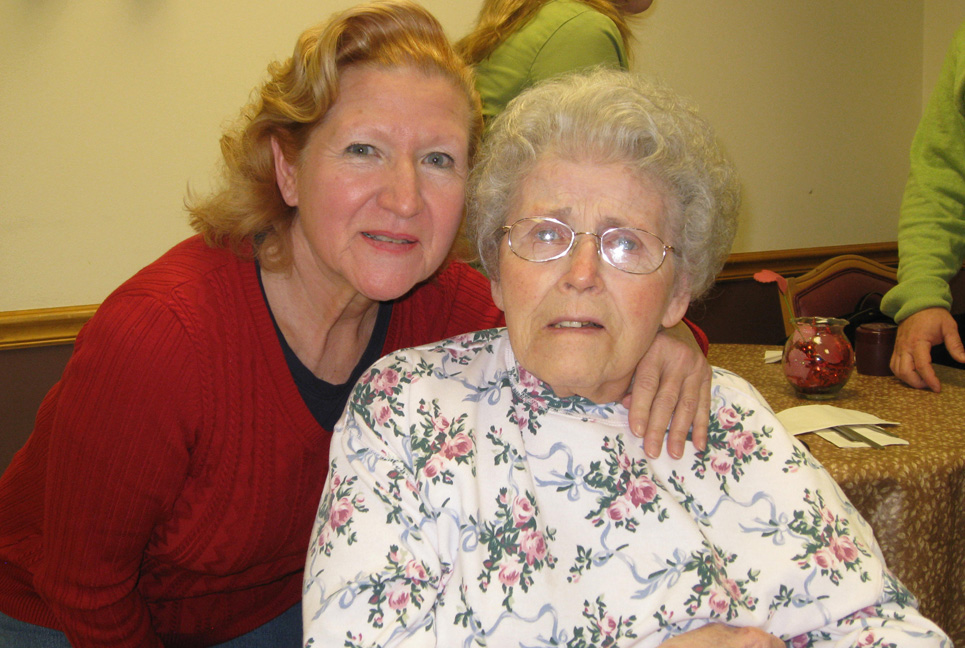 Dorothy's sisters, a cousin and her daughter all enjoyed the concert with her, watching their beloved tap her toes…and, yes, smile. She was awestruck from the beginning, and remained riveted by 'Sinatra's' melodious voice, captivated by his charming smile. 

Nonverbal, Dorothy never said a word. But, then again, she didn't have to – her face said it all.