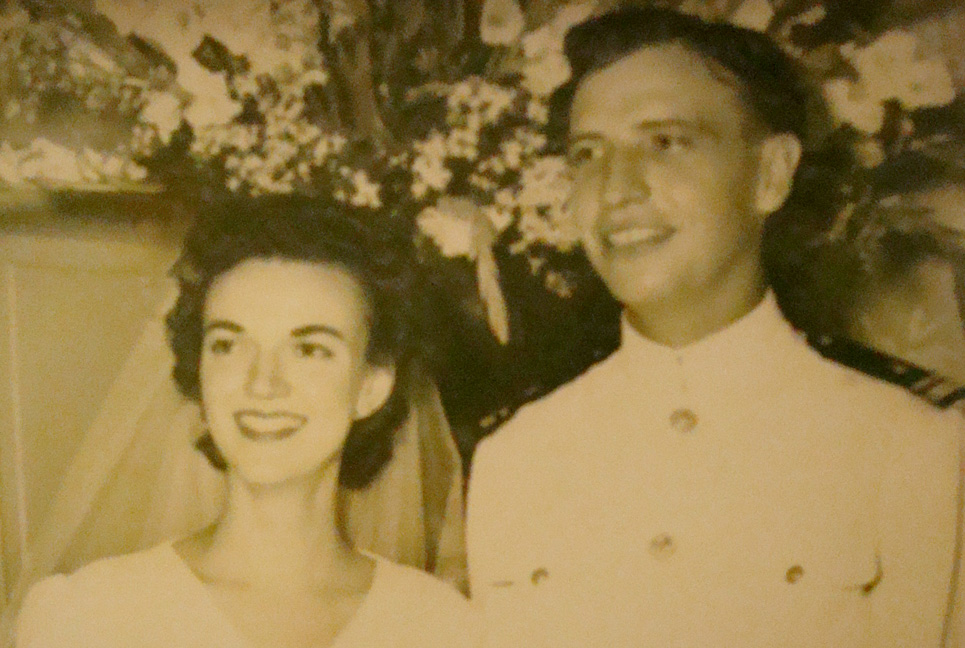 Gift of a Day Feature Story
April 2014
A Colorful Celebration Honors Mardi Gras' Biggest Fan
Mardi Gras colors – purple, gold and green – date back to 1872 and were chosen to honor Russian Grand Duke Alexis Alexandrovich Romanoff who visited New Orleans. Purple represents justice, gold represents power and green represents faith but, combined, they represent all the exuberance and excitement of a celebration that used to put a smile on Marifrances' now-weathered face.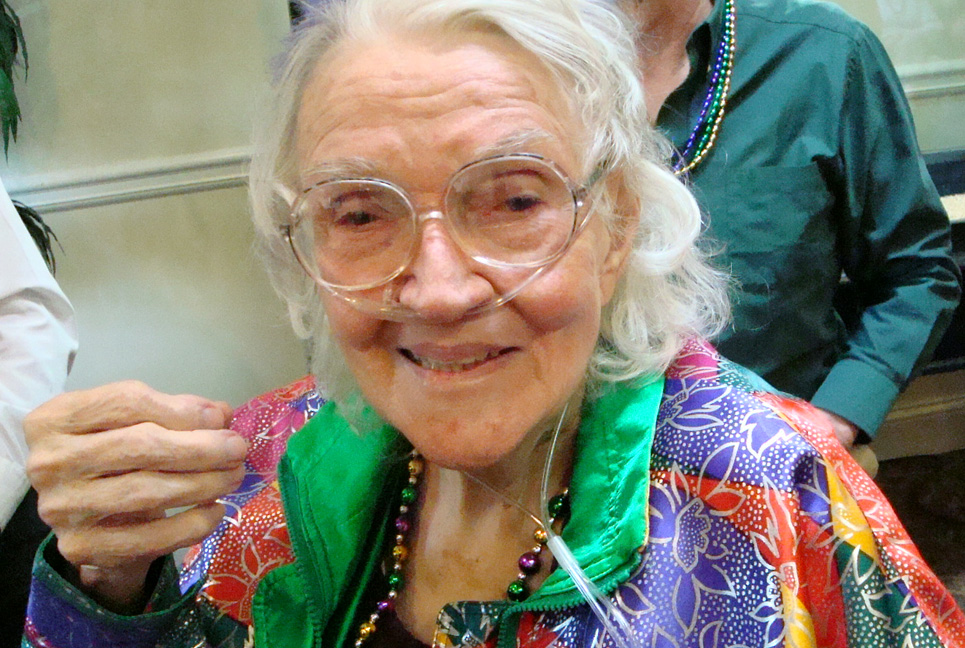 In her youth, Marifrances went to see many parades strut down Bourbon Street on Fat Tuesday and met friends out to listen to the tinny sounds of famous jazz bands in the area. She loved New Orleans – the city where she 'came of age,' the town where she found her true love, the home where her first child was born. Sadly, though, it had been years since Marifrances – now wheelchair-bound – had experienced the city's most colorful celebration.
With the support of Marifrances' family and nursing facility, Crossroads brought the magic and memories of Mardi Gras to her with a spread of signature food, décor, and music. Marifrances' face beamed behind her elaborate mask as she was wheeled into a hall-turned-French Quarter. Purple, gold and green balloons floated and guests donned glossy beads and feathery masks.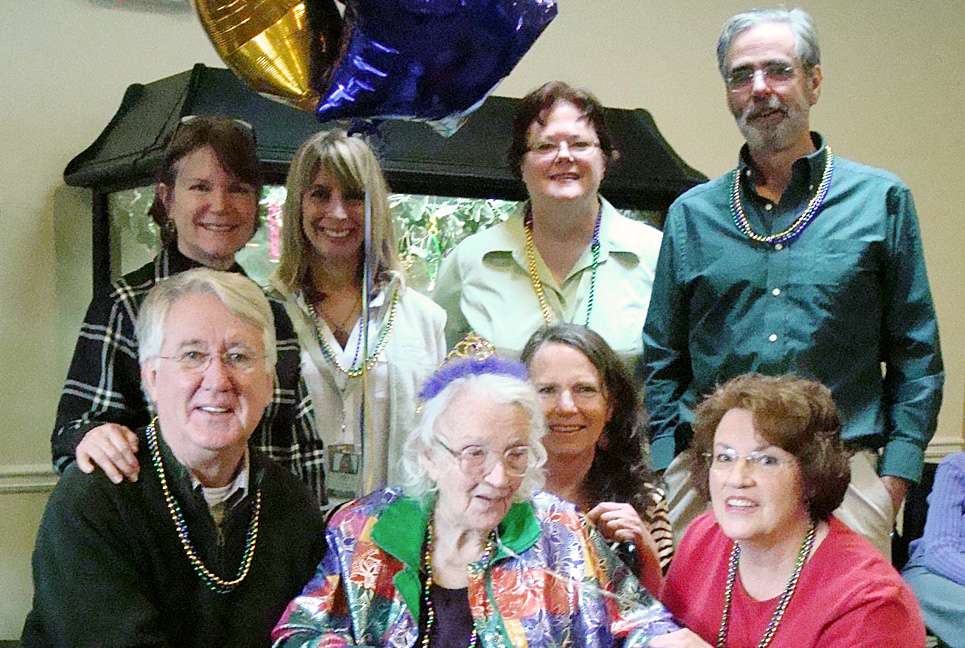 Alongside her children and grandchildren, Marifrances feasted on Louisiana-style sausage gumbo, shrimp boil and King cake…her favorite! With a full belly and an equally satiated heart, she suddenly heard the familiar crooning of one of the oldest operating jazz bands – the Ruby Reds Band – as a trio of jazz artists belted out the iconic "When the Saints Come Marching In!"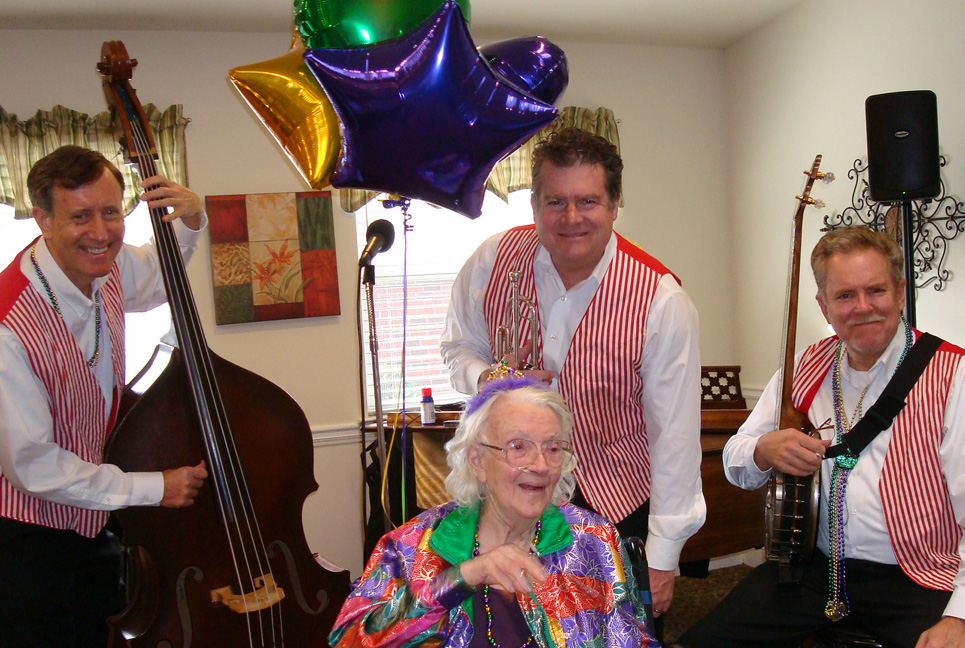 Music-triggered memories flooded her mind, bringing a smile and tears to her face. She recalled dancing to the sounds of Ruby Reds in clubs throughout New Orleans and Atlanta as a young woman. She remembered seeing her husband-to-be for the first time. She remembered their first kiss…
On this day, the colors of Mardi Gras were displayed to pay tribute – not to an aging Russian monarch – but to a queen in her own right -- the lovely queen of New Orleans. All hail, Marifrances!