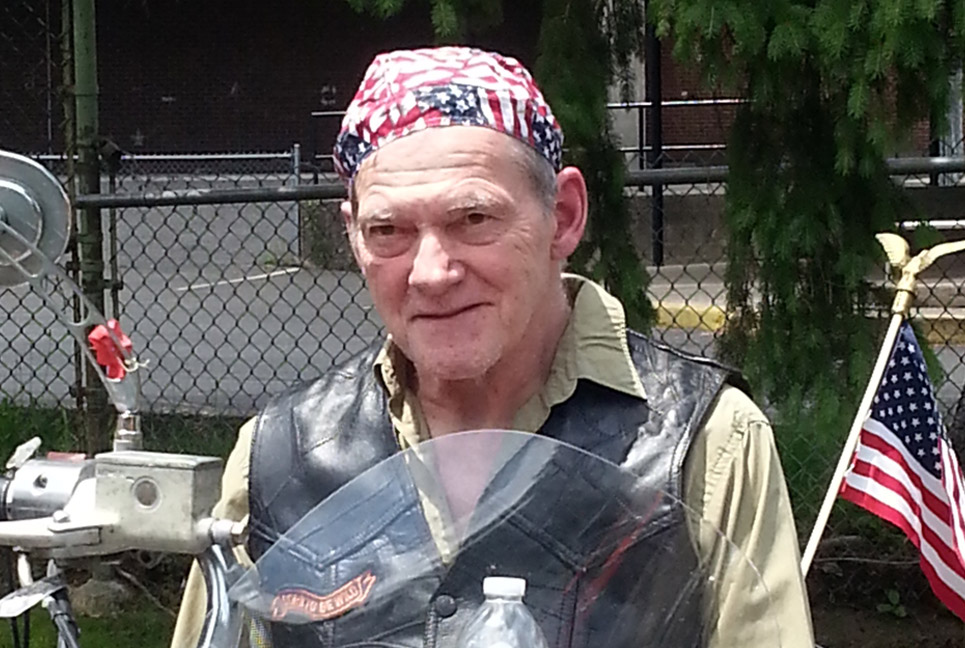 Gift of a Day Feature Story
August 2013
Harley Brigade Recharges Patient's Engine
It started off as a very low, slow rumble somewhere off in the distance. Steadily, it grew from a gentle roar to a deafening thunder of engines – dozens of motorcycle engines – filled the ears of 65-year-old Bruce Oberholtzer, a man whose life had become much, much too muted.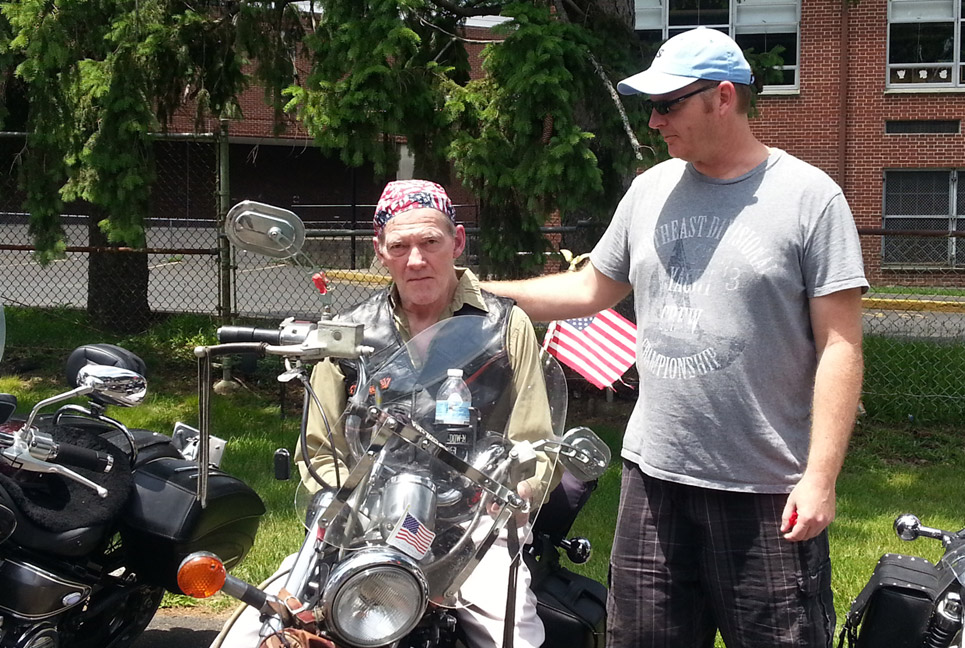 Bruce had always dreamt of owning a Harley-Davidson. Even back in the days when he fought bravely in the Vietnam War, he hung pictures of Harleys in his barracks…a tribute of sorts, though the tribute should have been the other way around. Bruce is a decorated war hero who, years after he retired from military duty, finally saved enough cash to replace his castoff cycle with a shiny new Hog.
It was fantasy turned reality for Bruce. His first ride on the new bike, gripping the handlebars with wind whipping past him as he sprawled in the famously deep-set Harley bird's nest, was a moment he never wanted to forget. But he nearly did – just a few years after buying his dream bike, Bruce showed signs of rapid onset Alzheimer's disease.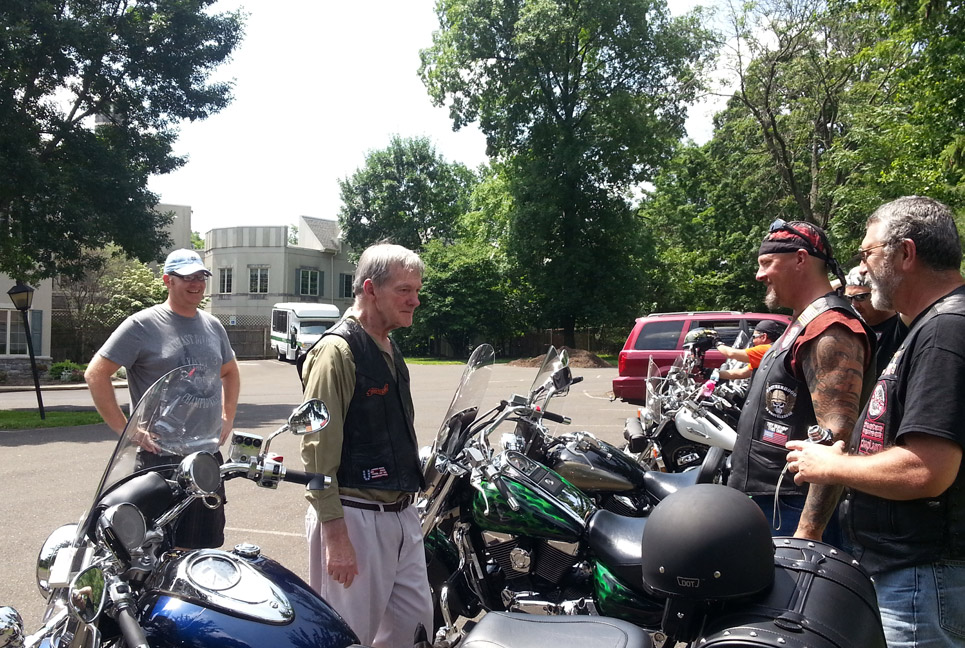 Countless memories have since streamed out of Bruce's mind like water thru a sieve. One, at least, was preserved: riding a Harley. With his son and caretaker by his side, Bruce's normally blank stare gave way to a childlike grin as the Saints & Sinners Motorcycle Club roared up to his nursing facility. Proudly sporting his worn leather jacket, Bruce hoisted up onto one of their bikes and said simply "beautiful."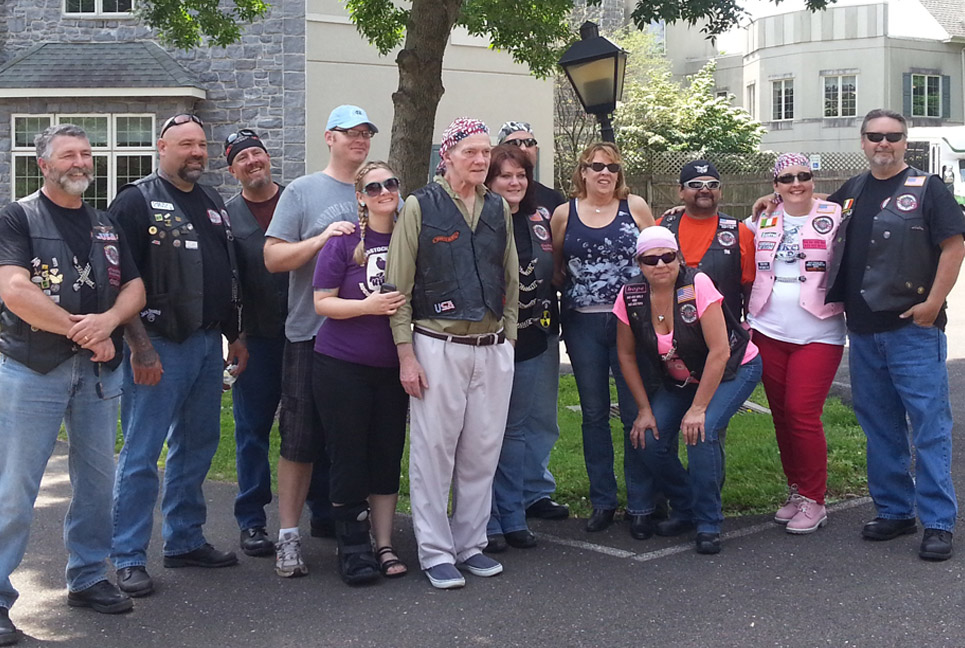 The bikers presented Bruce with a special bandanna – known by Harley aficionados as a 'do-rag' – and talked to him about the new features on the latest Harley cycles over lunch. According to his son, Josh, it was the first time in months that he had seen his father truly engaged. "He was so excited that I could see it in his eyes," said Josh, "it was like having my old father back – a gift for both of us."
Ironically, earlier that same week the Pope blessed rows and rows of Harley riders in Vatican City in honor of the company's 110th anniversary. Yes…a blessing, indeed.