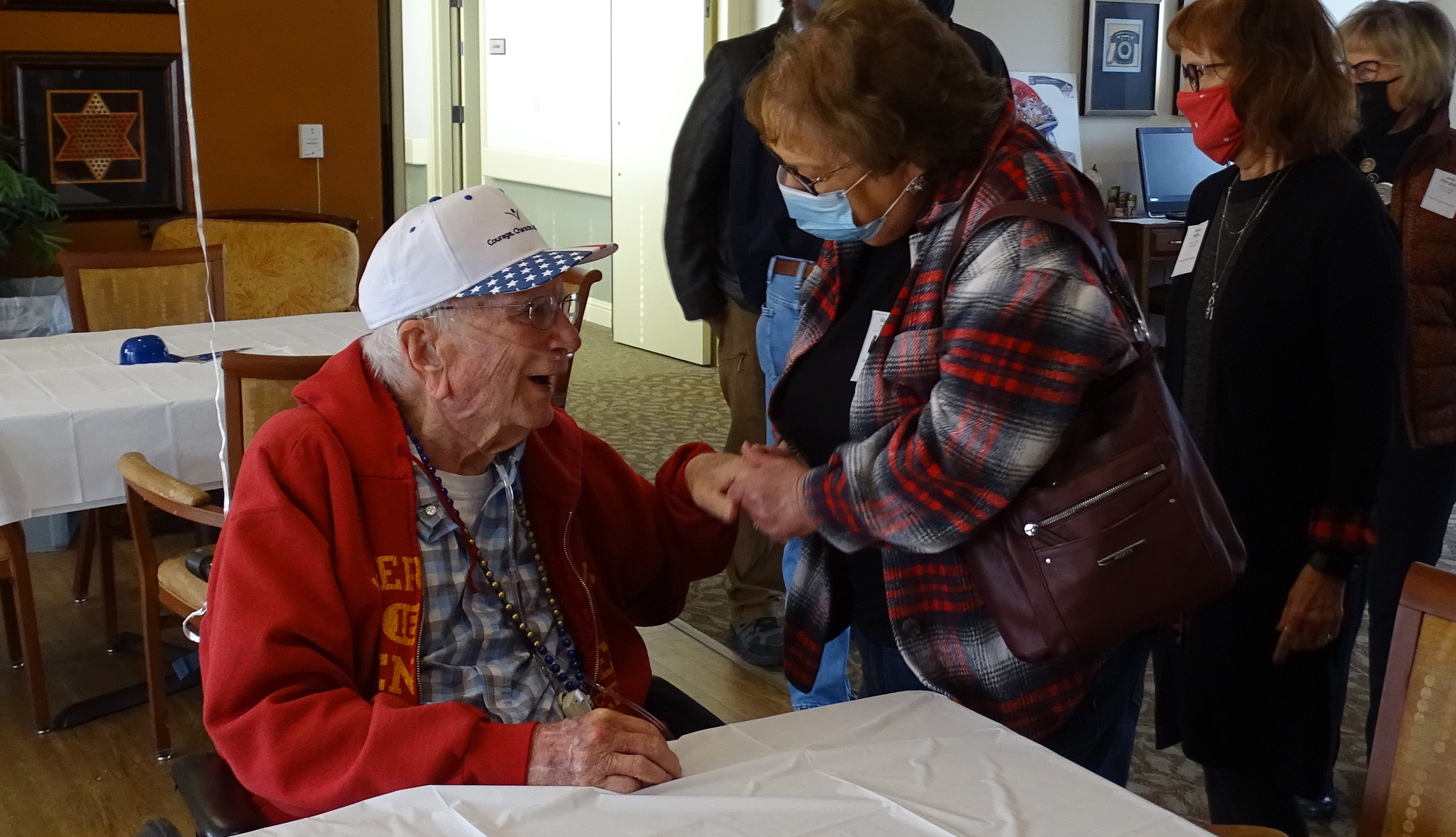 Gift of a Day Feature Story
January 2023
Gift of a Day
We develop unique plans of care that include a Gift of a Day, our special program inspired by author Jim Stovall's popular book "The Ultimate Gift." Since its inception, we have helped thousands of hospice patients experience the perfect day. That day is based on the question: "If you had one perfect day, what would it look like?" Our staff members, volunteers and local businesses work together to bring these perfect days to life for our hospice patients.
I've Lived a Pretty Good Life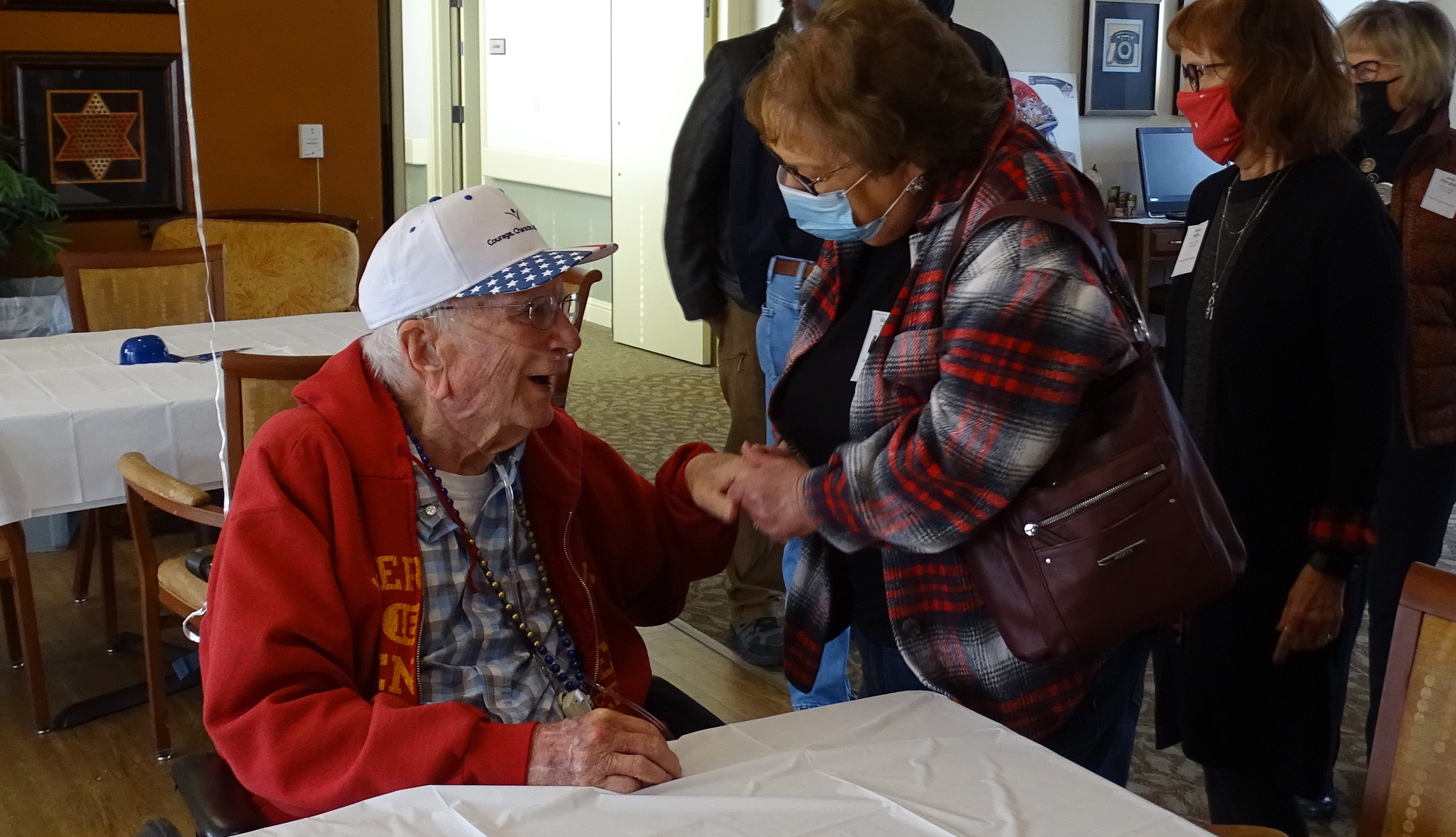 Crossroads' patient Gene Bremmer says he has been lucky to live a great life. He has appreciated every day. Not many people can say that – but Gene does. He was an athlete for a significant part of his life and will probably always identify as one—he played basketball, baseball and track in high school, semi-pro baseball in Colorado, and tried out for the Detroit Tigers in 1946. He proudly served in WWII; played six instruments throughout his life; was married to the love of his life for 70 years until he recently lost his beloved his wife, Lodell; was blessed with three sons; and had a long and successful career in the Census Bureau.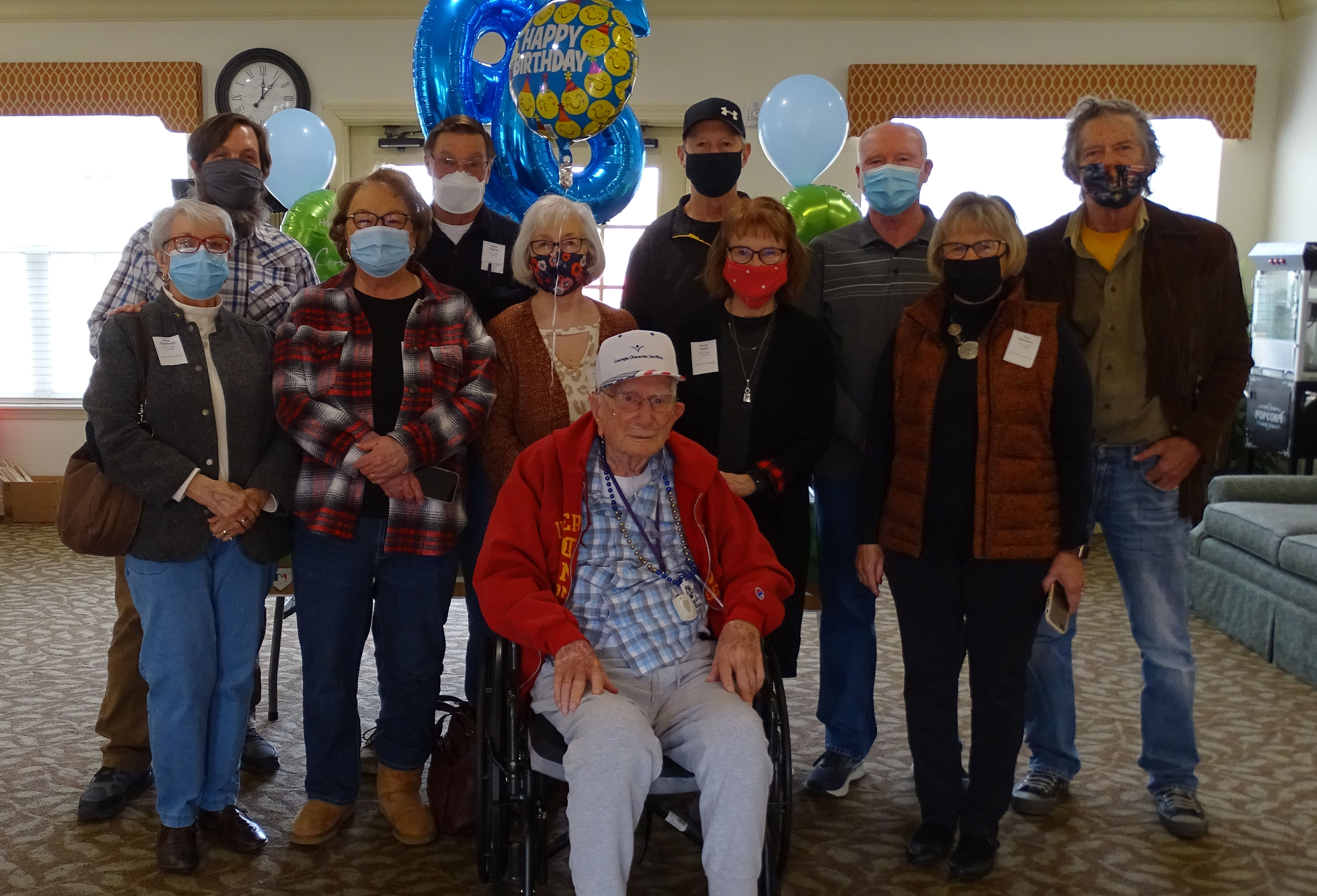 Now living at Oak Pointe Assisted Living Facility in Kearney, Michigan, he had a few simple wishes for this 96th birthday earlier this year when Crossroads wanted to give him a "Gift of a Day." His perfect gift would be to have a party with a Kansas City Royals theme; have his friends and family to eat some BBQ and cake with him; and reminisce about what he calls "a pretty good life." Crossroads made it happen. The Courier Tribune came to cover Gene's birthday party and wrote a beautiful story about his happy and full life. Life is good.