The Greatest Gift of All.
What's the greatest gift you've ever received? A puppy? Maybe a diamond ring or fancy watch? Is it a new coat, designer jeans or an exotic trip?
For Winifred "Jo" Carroll, it was something entirely different. She didn't covet shiny new objects. When you grow up homeless, things like jewelry and jeans are trumped by food and shelter. And even though those hungry days are far behind Jo, she can never, ever forget.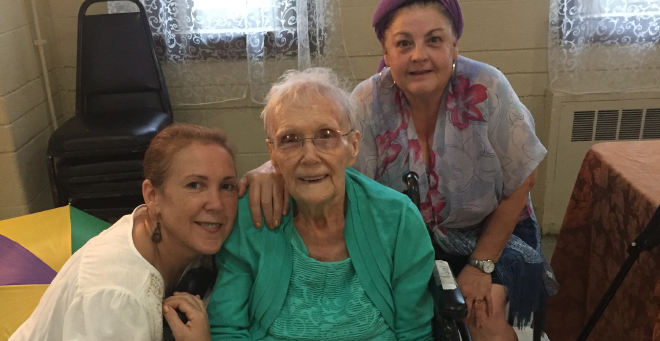 Now, because of her childhood – or in spite of her childhood – Jo chooses to give rather than receive.
For years, Jo worked with her church to help organize weekly dinners for the low-income people in the community. Every Wednesday, dozens came to eat a nutritious meal and Jo was always there to serve. It gave her tremendous joy to be able to help those who walked in the same shoes as she did years ago.
So when Crossroads Hospice & Palliative Care asked Jo what she wanted for her special gift, naturally, it was not a lavish dress or vacation.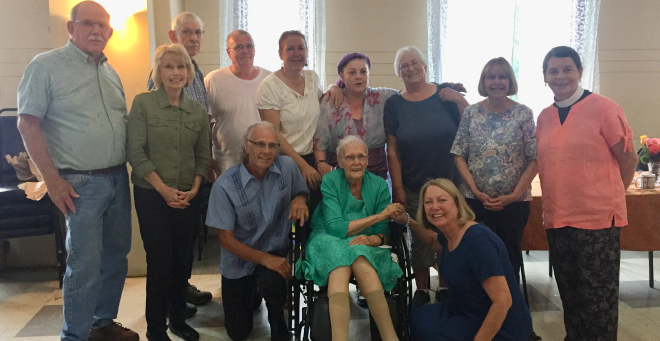 Instead, Jo gave her gift away to all those in her Cincinnati community. Nearly 100 people filled her church hall, savoring cheesy lasagna, crisp salad, garlic rolls and – most of all – Jo's kindness and generosity. Family, friends and recurring diners toasted Jo followed by her daughter who raised her glass and tried to speak, choking back a flood of tears as she looked at all the lives Jo had touched.
At the sound of live jazz music, tears gave way to smiles and Jo led the group in a New Orleans line dance! Crossroads passed out brightly colored umbrellas that the guests held high as they danced, shimmied and marched single-file behind Jo in her wheelchair.
Belly laughs, boisterous dancing, strangers hugging strangers – it was an evening to remember. And, by all accounts, the greatest gift of all.