Knock, Knock…It's Avon Calling!
It had been well over two years since 93-year-old Crossroads patient, Alice Larrimore, had ventured out of her bed…let alone, out of her room. Her family encouraged her with special meals, special guests, special gifts. As it turned out, there was only one thing that moved Alice to action: Avon.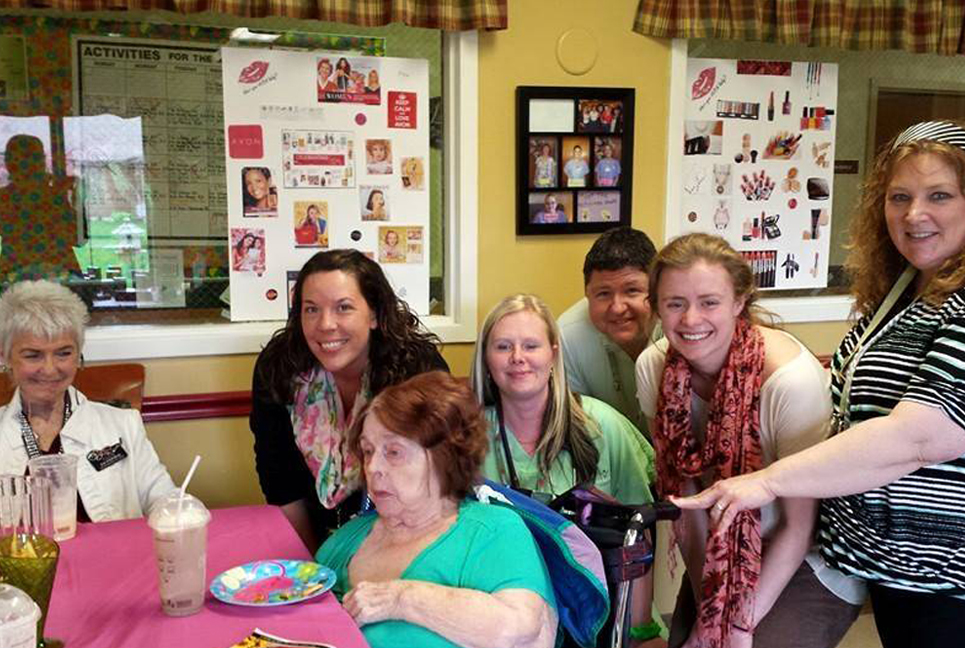 Alice was Springfield's very first Avon lady. She went door to door with the company's promising cosmetic products for more than a decade, and then swiftly rose through the ranks to break the proverbial glass ceiling when she was promoted to regional general manager. Alice never let go of her passion for Avon nor did she relinquish the rare sense of independence fostered by her career.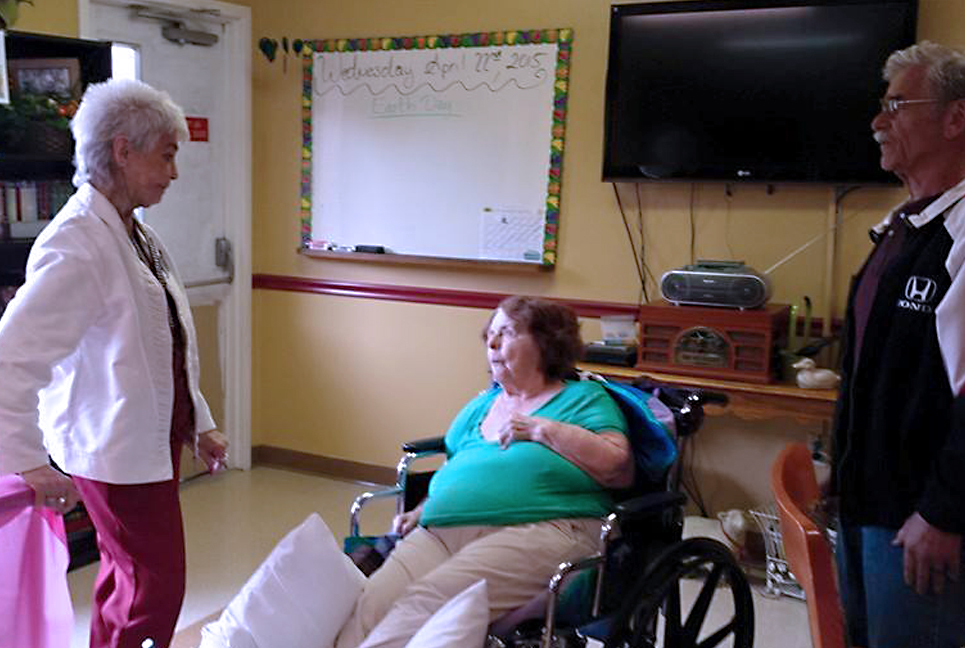 At a time of limited options for women, the Avon earnings opportunity was a revolutionary concept. It marked the start of the company's long and rich history of empowering women. As an iconic, 1950s-era Avon Lady, Alice felt uniquely liberated and confident plus she enjoyed the personal relationships that she nurtured with her customers – many of whom Alice still considers to be close friends.
"Avon is the company for women," said Lindsay Fox, an Avon spokesperson. "Alice is a true example of how Avon has inspired and emboldened women for more than 125 years."
Of course, a lot has changed since Alice went calling, so her Crossroads team invited Pat, an area Avon representative, in for a demonstration. The social room at Alice's facility was transformed with Avon merchandise and promotions. The very latest products were put on dazzling display and a mix of modern and vintage marketing posters decorated the walls. Her son, daughter-in-law and granddaughter were all there, too, anxious to see if Alice could really be coaxed out of her room.
To everyone's surprise, Alice barreled in like thunder! Pat was ready, launching headlong into her sales dialog. She then dabbed various cosmetics on Alice – antiaging potions, oil-infused scents, long-wearing lipsticks in dozens of shades. Alice focused all her attention on Pat, and the two Avon Ladies – three generations apart – talked shop. After over an hour, Pat invited Alice to pick out anything she wanted. Alice chose a delicate pink necklace that she refuses to remove…ever.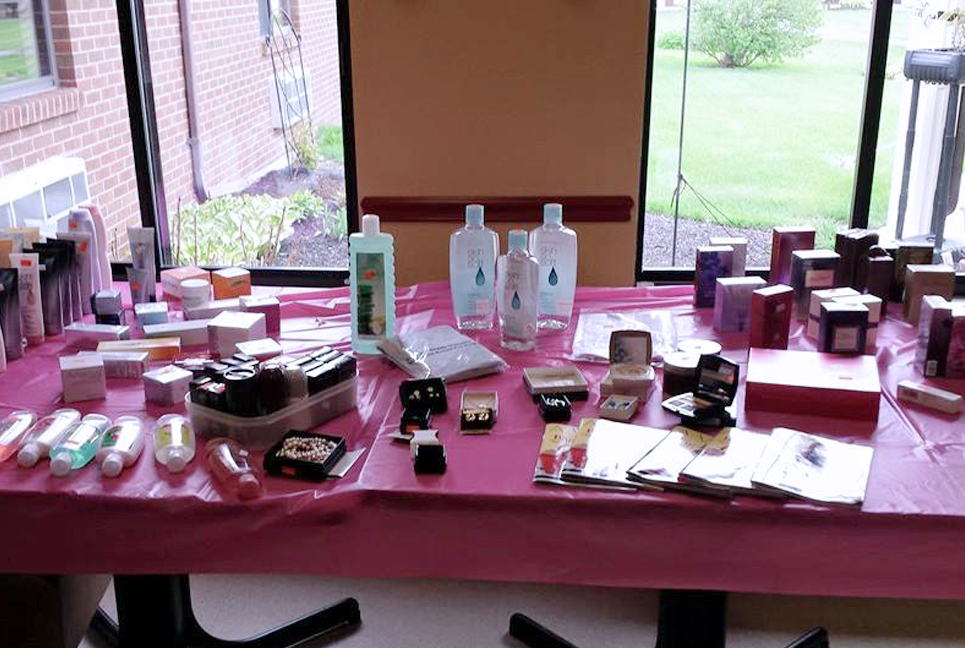 Crossroads ended the event, treating Alice to her favorite meal: McDonald's cheeseburger, fries, and chocolate milkshakes (an equally iconic representation of pop culture!). Smiling wisely, Alice critiqued her new friend's presentation: "Pat, you did a very good job."
For billions of women worldwide, Avon still represents pure beauty. For Alice of Ohio, it represents something much more: pure joy.