A Wild Birthday Celebration
Reader's Digest ranks "going to the zoo" as one of the top 15 things you should never outgrow.
Crossroads Hospice & Palliative Care patient Jo White agrees. She wanted nothing more than to celebrate her 84th year on this earth at the Oklahoma City Zoo, one of the few she has never visited. Thanks to Crossroads, her birthday wish was granted.
It was a wild time (pun intended).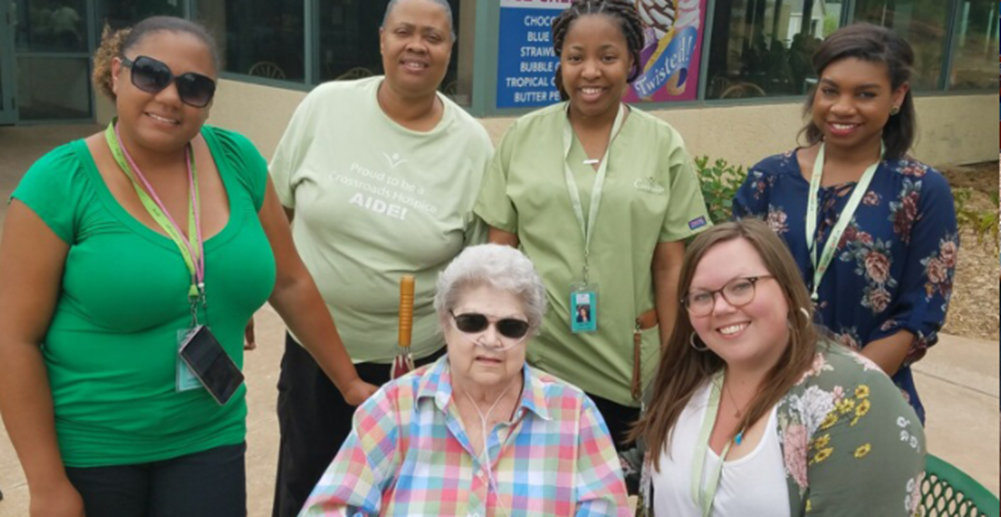 Jo, who has lived all over the U.S. – from Kansas to Arizona to Oklahoma – visited more than 20 zoos, including the oldest (Philadelphia) and the largest (San Diego). But, she had never stepped foot in Oklahoma City's zoo – home to nearly 2,000 animals.
The day started with lunch at a zoo cafe. Jo, her daughter and her son, along with friends from Crossroads ate animal-inspired indulgences like snake bites and frozen lemonades in gorilla cups. Feeling satiated but untamed, Jo set off to explore.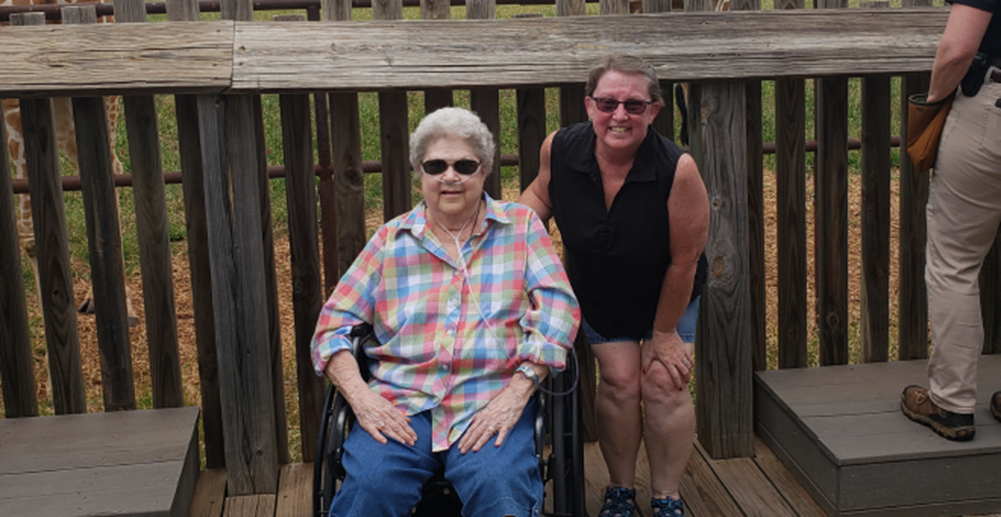 First stop: the giraffes, Jo's favorite. Jo even had the rare chance to pet the placid, long-necked creatures. The group then moved on to see trumpeting elephants, tigers, hippos. A stroll by the bears and big cats brought Jo face-to-face with a lion, lounging. She reached a hand to the thick glass separating them, when – suddenly – he gave it a big lick thru the glass!
They giggled at otters, marveled at gorillas, and pretended not to look at menacing alligators. Jo and her 60-year-ish children felt the unabashed joy of preschoolers. It was pure fun.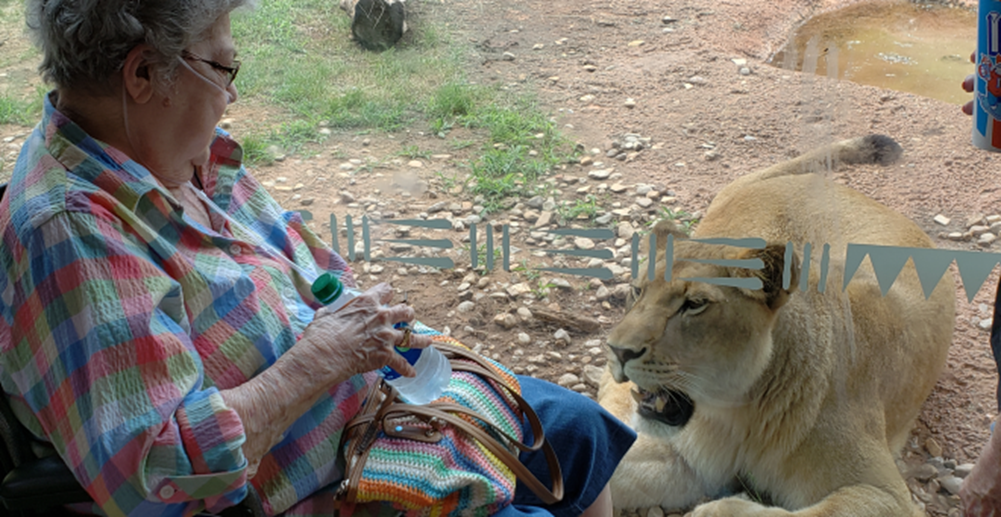 Best of all, the animals cooperated. Could they have sense it was a special day? Did they perceive how much their spectacle meant to Jo? How important it was for her to feel young again? The joy of it all?
Or maybe they simply trusted their instincts.