Patient's Heart Sings to 'A Few of Her Favorite Things'
Crossroads patient, Myrtle Chase, was just over 40 years old when Julie Andrews made the lyrics "raindrops on roses and whiskers on kittens" unforgettable. It was 1965 when she enchanted America singing A Few of My Favorite Things in The Sound of Music. In the film, Andrews employs cheery lyrics to soothe the fears of the Von Trappe children during a worsening storm. Similarly, Myrtle's Crossroads team soothes the patient with her favorite things and brightens her darkening days.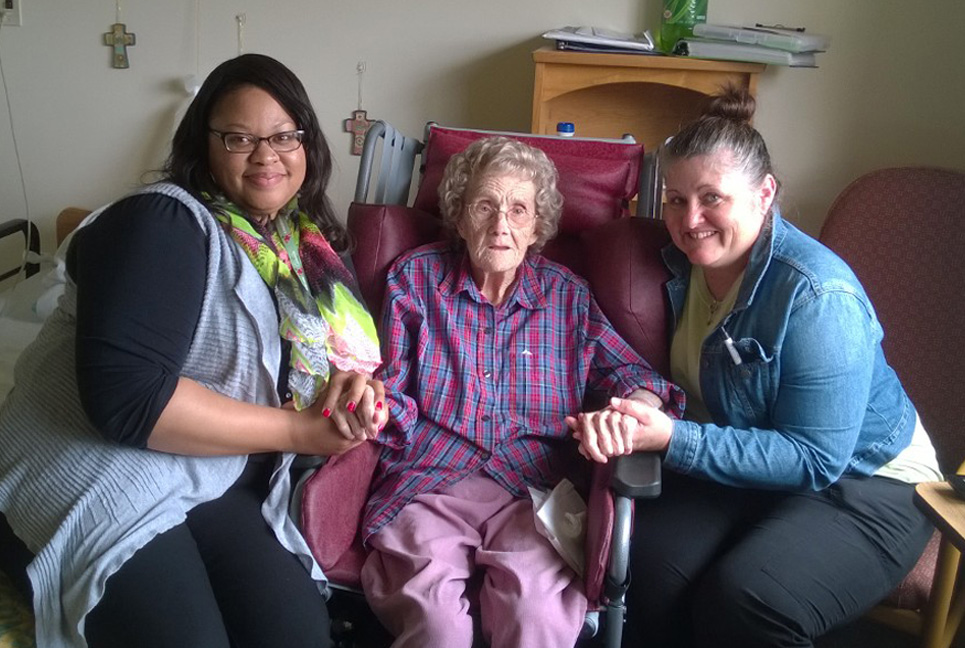 Warm wooly mittens did not top Myrtle's list, rather pink and green flowers, spiritual artwork, pineapple sherbet, and a sweeping, perfectly coiffed mane ranked highest! Crossroads made it all happen…and then some.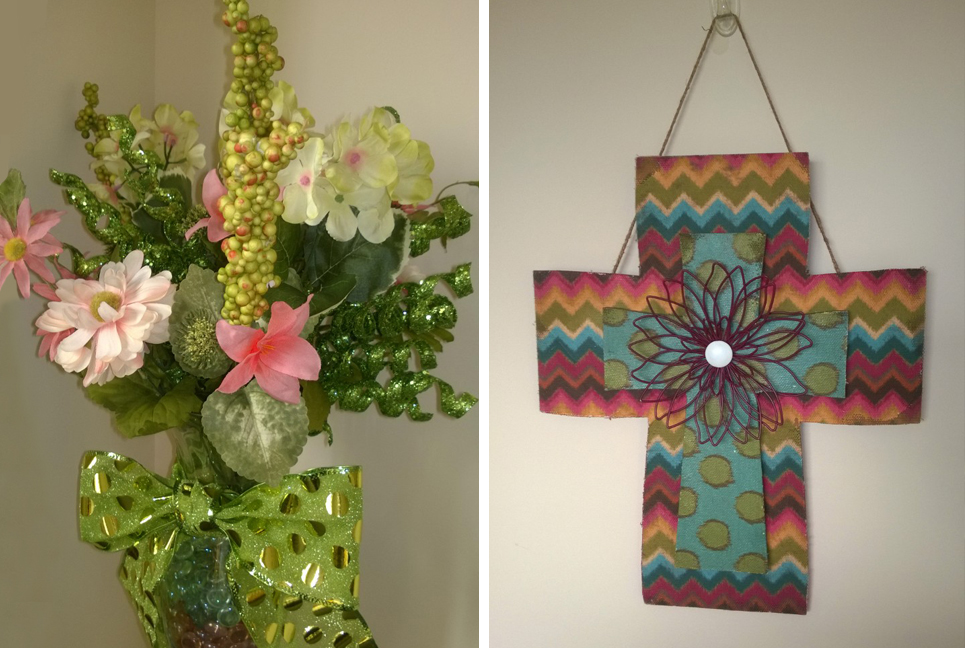 On that happy day, Myrtle, who was quite unsuspecting in her room, was suddenly whisked away to the hair salon. She was treated to the works – cut, blow-dry and set. While she was getting her new 'do' Crossroads snuck in to her room and started the transformation. They decorated the formerly bland walls with a colorful religious cross and dazzling artwork, and then placed tall vases filled to the brim with pink and green flowers and other tasteful decorations throughout her living space. A life-size green bow was affixed to her bathroom door, for a little extra pizzazz.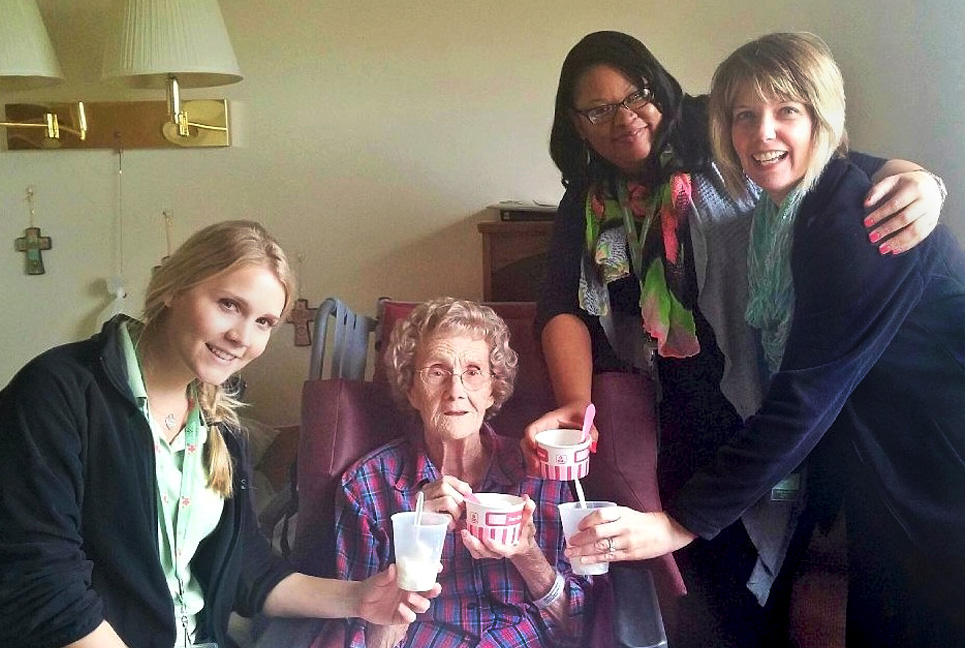 Next, they rolled in a feast fit for a queen – of course, all of Myrtle's favorite foods, including decadent macaroni and cheese, chicken and dumplings, mashed potatoes with butter, biscuits, and cornbread muffins. When Myrtle arrived back to her room, her blondish grey locks now shiny and dolled up, she cried – fat tears of pure joy and said "I cannot believe that you did all of this without anything expected in return. It's the nicest thing anyone has ever done for me." 
Myrtle's tiny frame didn't come close to packing in all of the rich foods on display so she saved the rest for dinner…and maybe even a late-night nibble. Somehow, though Myrtle had just enough room left for dessert – her taste buds did a little happy dance when she saw the sweet yellow mounds of creamy ice. In gratitude, Myrtle insisted that her little party all clink their pineapple sherbet parlor glasses together in cheers for the sweetest right-out-of-Hollywood, happily ever after, Sound of Music ending.
"I don't deserve all of this. It's too much…but it is absolutely lovely." Just like her.