The Power of Music to Heal 3 Hearts
Hans Christian Andersen once wrote, "Where words fail, music speaks." Research confirms Andersen's assertion, demonstrating the transformative power of music – especially for those suffering from dementia and Alzheimer's disease. Music can shift mood, manage agitation, stimulate positive interactions, facilitate cognitive function, and coordinate motor movements.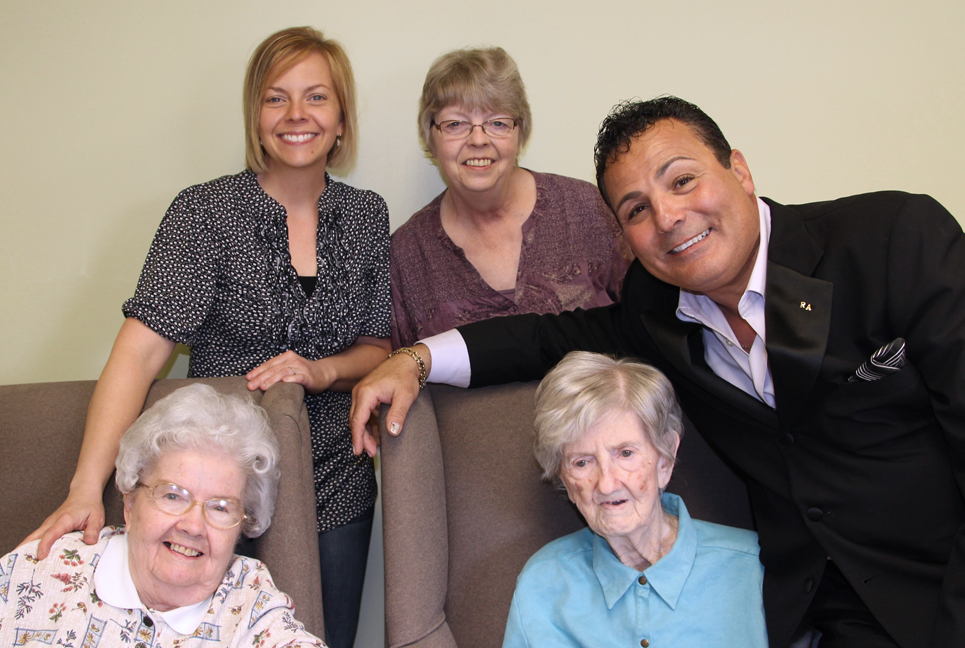 In short, music lifts us – taking hearts and minds to a place where they are joyful, silly, in love, pain free, fulfilled...to a place where they can remember again. And, it doesn't matter if it's country, classical or rock-and-roll. Music moves us. 

This year, Crossroads had the pleasure of witnessing music's effect firsthand when it gave the gift of song to three very special patients in Kansas City. 

Anna Benton, age 95 and suffering from Alzheimer's, adored the famous Rat Pack – Dean Martin, Frank Sinatra, Sammy Davis Jr., Joey Bishop, and Peter Lawford epitomized cool. Smoking cigarettes, driving expensive cars, and drinking martinis...the group defined a generation and symbolized Anna's youth when she was a vibrant, confident woman out on the town. So for one 'cool' afternoon, she was 20 again! Local crooner played dozens of songs made popular by Frank and the boys. "It Had to Be You," Anna's favorite, even moved her to get up and dance – a feat she hadn't done in ages.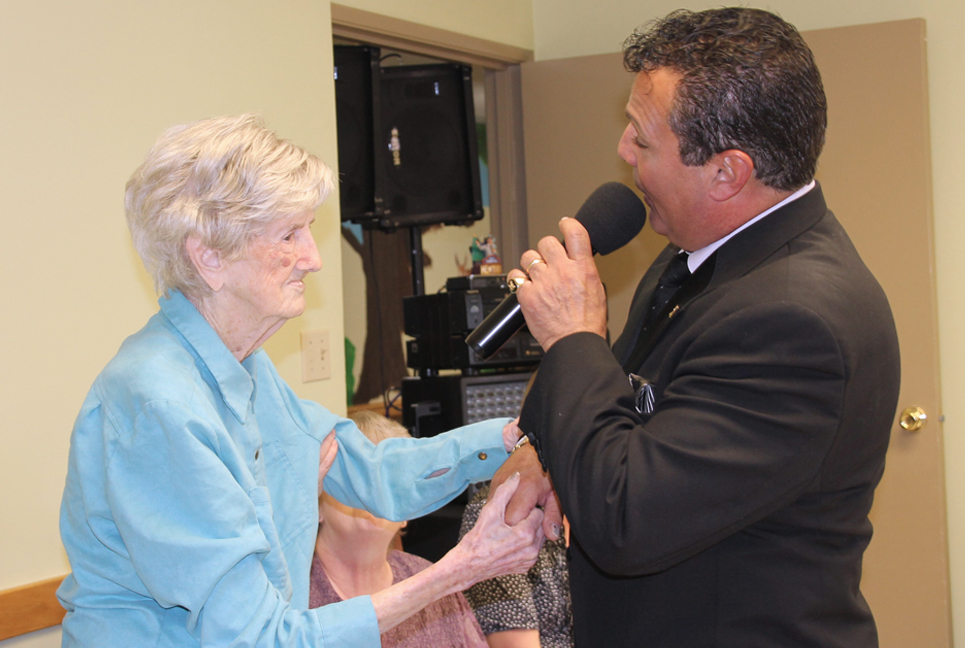 For Pearl Bosch, it was all about country. Crossroads threw her a good 'ol country hoe-down, complete with local pro country singer, Michelle Hawkins. Donning bandanas and cowboy boots, facility staff, nurses, residents and Pearl began hootin' and hollerin' to songs like "These Boots were Made for Walking." The meek and quiet Pearl transformed into a wild cowgirl singing, tapping her feet and playing air guitar in her wheelchair. So fun-filled, the party drew a big, rowdy crowd – who knew this would bring Pearl to life?!?! "This is the best night of my life," she said – totally lucid and, yes, happy.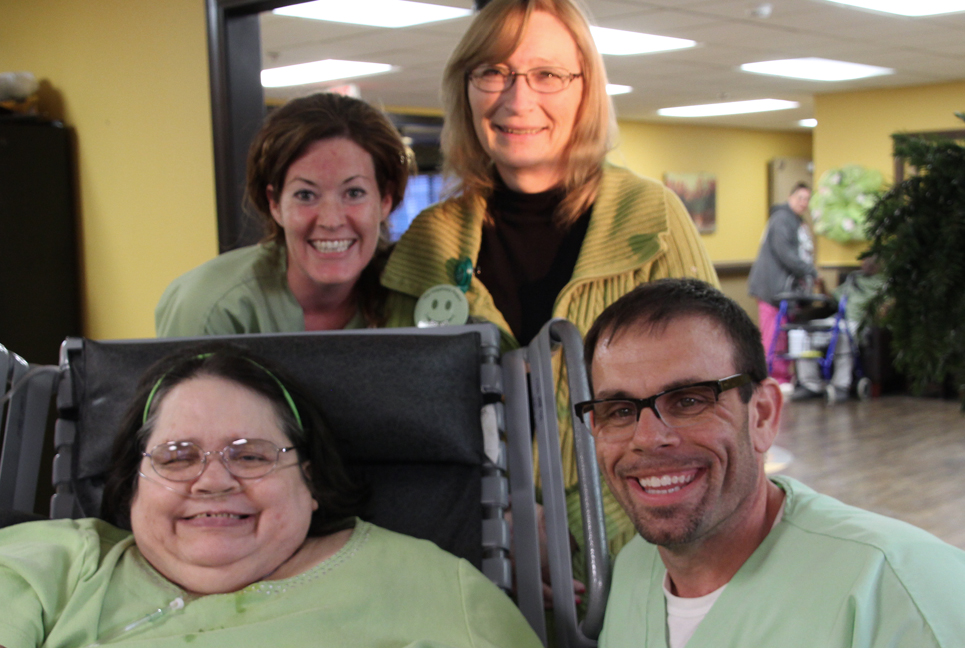 Changing tune (ahem...), Crossroads' next melodious gift was for a professional trumpeter in their care who had performed at Carnegie Hall, the Boston Symphony Orchestra, and ten seasons in the famous oratorio, Messiah by Handel. Lance Fritter, now suffering from a mental disorder, had retired but his passion for music never waned. Knowing his heart was breaking, Crossroads arranged to take him to the Kansas City Orchestra's performance of Don Juan, which featured the brass section of the orchestra.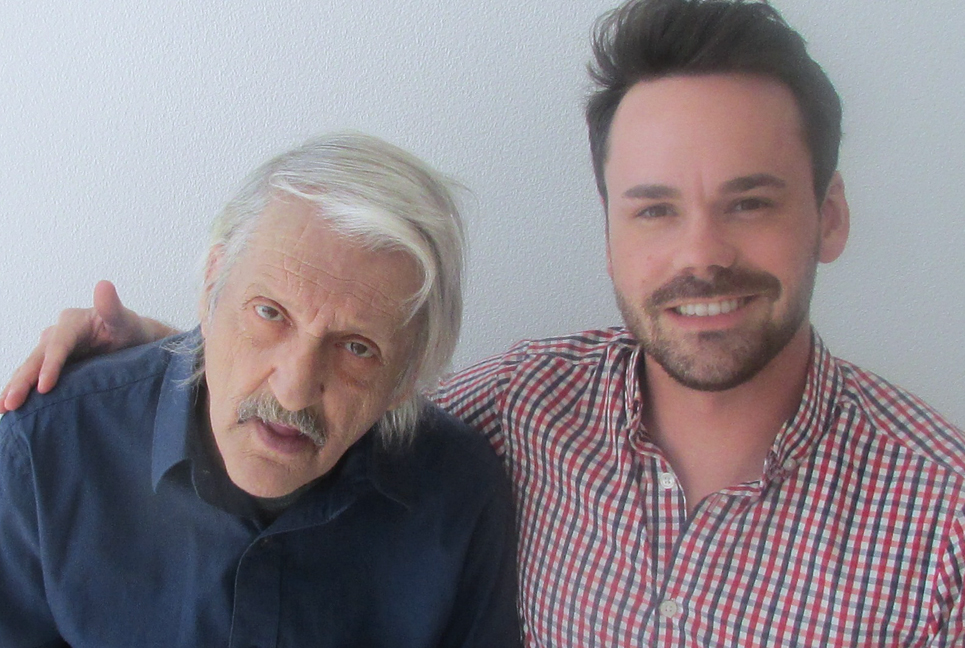 At the end of every song, Lance stood up and shouted "Bravissimo" meaning, "well done." Lance's entire demeanor completely changed during the performance – eyes alive and focused, hands tightly gripping the bar in front of him, shoulders weaving in sync with the sounds. On the edge of his seat, onlookers thought he might just leap over the balcony! When the curtain closed, Lance thanked everyone, anyone – even complete strangers. For one night, the shadows clouding Lance's mind vanished...poof. 
In every one of these priceless gift experiences, the patients' family and caregivers noted the dramatic changes that overtook their loved ones. Like a magic trick or a wizard's spell, instantly their souls roused. They smiled, a mirror reflecting the joy inside. Indeed, at Crossroads at least, music speaks more clearly than the utterance of a single syllable. Turn it up.