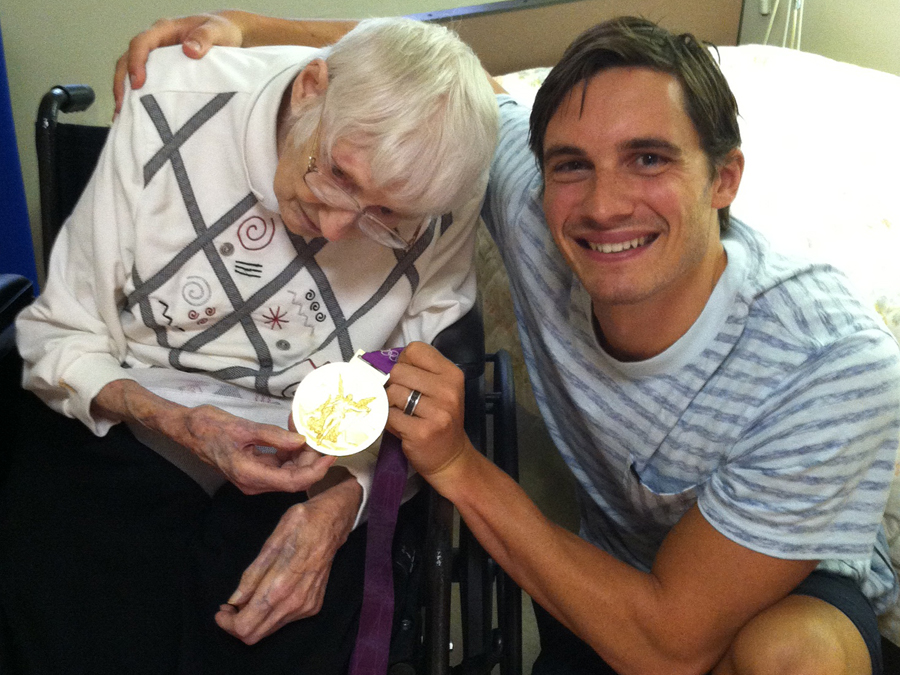 Gift of a Day Feature Story
February 2012
Olympic Honor Paid to Devoted Grandmother
When baby Eric, all bundled in blue blankets, gave his first cry, she was there. When he took his first steps, she captured it on camera. When he first learned how to blow bubbles, kick, and paddle through the blue…she dried him off with a fuzzy towel hug. When he swam his first meet, when he lost his first heat, when he won his first race…she was there.

Crossroads patient, Stella Sawicki, had always been there for her grandson. But eventually, age and illness crept up on the devoted 89-year-old grandmother, forcing her to be sidelined. Stella couldn't – for the first time – be there for another important milestone in Eric's life.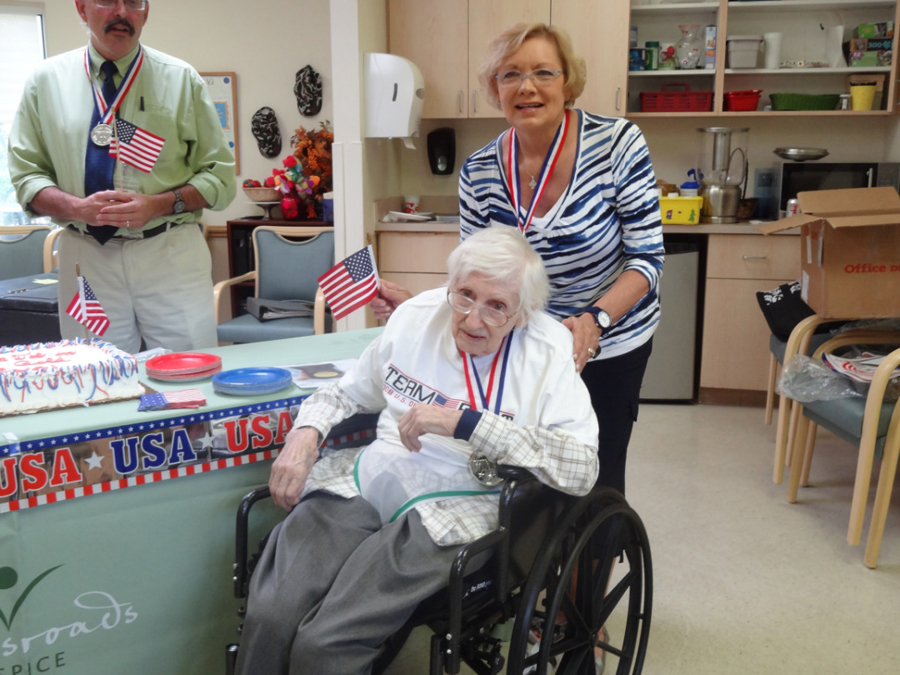 The 28-year-old Eric Shanteau raced his heart out that day and helped his relay team win gold for the U.S. Men's Swimming Team in the 2012 Summer Olympics. He was elated, yet something wasn't totally right. 

Stella was also over-the-moon, but something was off.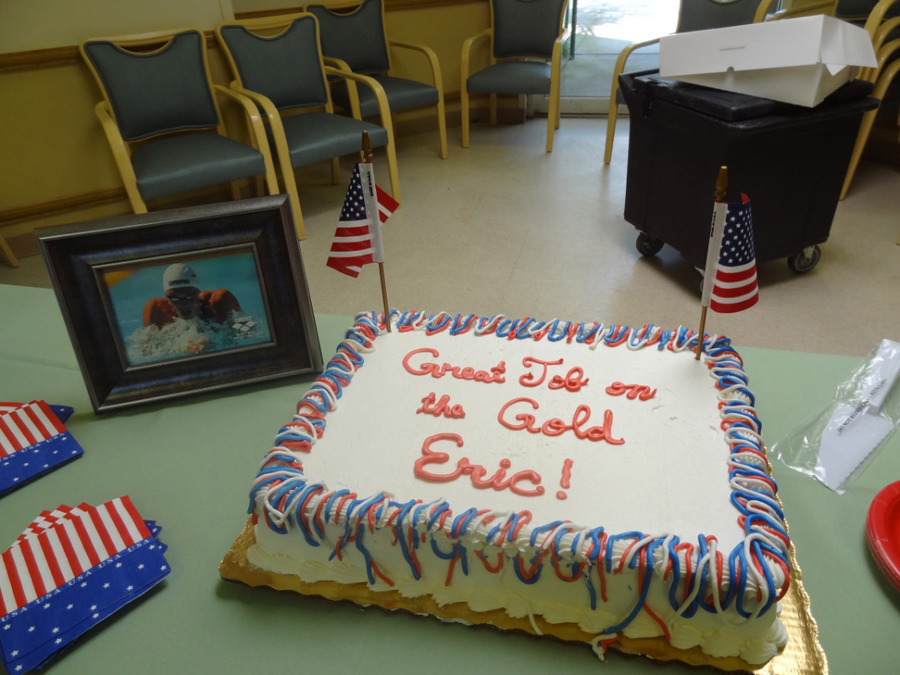 Her Crossroads team understood, so, stealth as the Olympians, they sprang into action to give Stella a taste of the Olympics experience that she was sorely missing. They transformed Stella's nursing home social room into the Olympic Village – hanging mock gold medals and flags everywhere, and creating a medals podium. The Olympic theme song blared in the background. Pizza (Stella's favorite food!) was aplenty and a buttery cake – complete with the five Olympic rings iced on top – took center stage. 

Everyone was invited, including family members, friends and residents. Crossroads staff added to the festive feel by wearing authentic 2012 Olympics gear and handing everyone gold medals to wear around their necks. Stella beamed with pride, and pictured herself in London with Eric.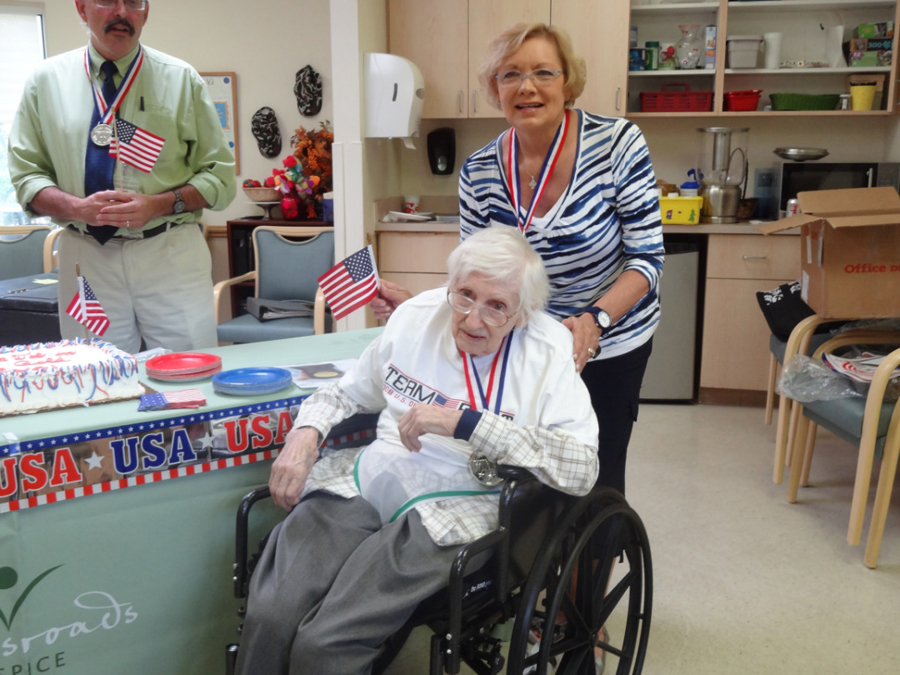 But something still wasn't quite right…not until Eric surprised his grandmother when he returned from London, wearing his authentic gold medal! Eric greeted his grandmother with a warm embrace. She could not have been happier at that moment. It was then that she understood she had always been with him.