A Celebration of Love 70 Years in the Making.
The price of a swanky wedding with 200 guests in May 1948 was about $2,000. Back then, brides were often given an ice bath beforehand to ensure a "calm demeanor."
Exactly 70 years since Anna Blackie said "I do," she had no need for an ice bath! Anna was cool as a cucumber when she renewed her vows to husband Walter. And, thanks to Crossroads Hospice & Palliative Care, the price was $0!
Yet, Crossroads spared nothing treating their patient and her husband to a beautiful wedding vow renewal ceremony. First, they whisked the couple away on a tour down memory lane where they visited past homes, sneaking as many photos as they did kisses.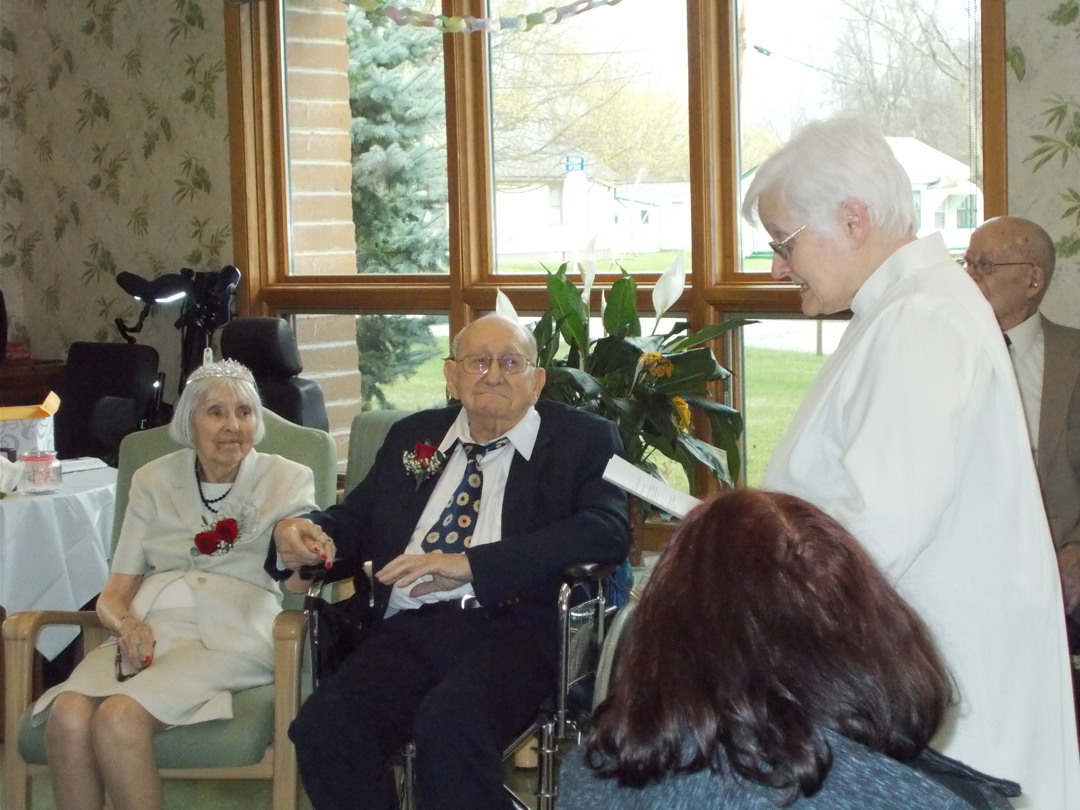 Next, they rolled out the white carpet for a makeshift church ceremony, transforming Walter's nursing home with decorations, photos from their wedding, and even Anna's wedding dress on display. Nearly 40 of the Blackie's closest friends and family members came to celebrate, including the initial best man.
Sparkling in a tiara, Anna was all dolled up in a dress and lipstick and Walter wore the very same tie he did at their wedding! Their son walked Anna down the aisle to "Unchained Melody." She was so overjoyed to see everyone that she stopped to greet every single guest. It took so long they had to play the song twice!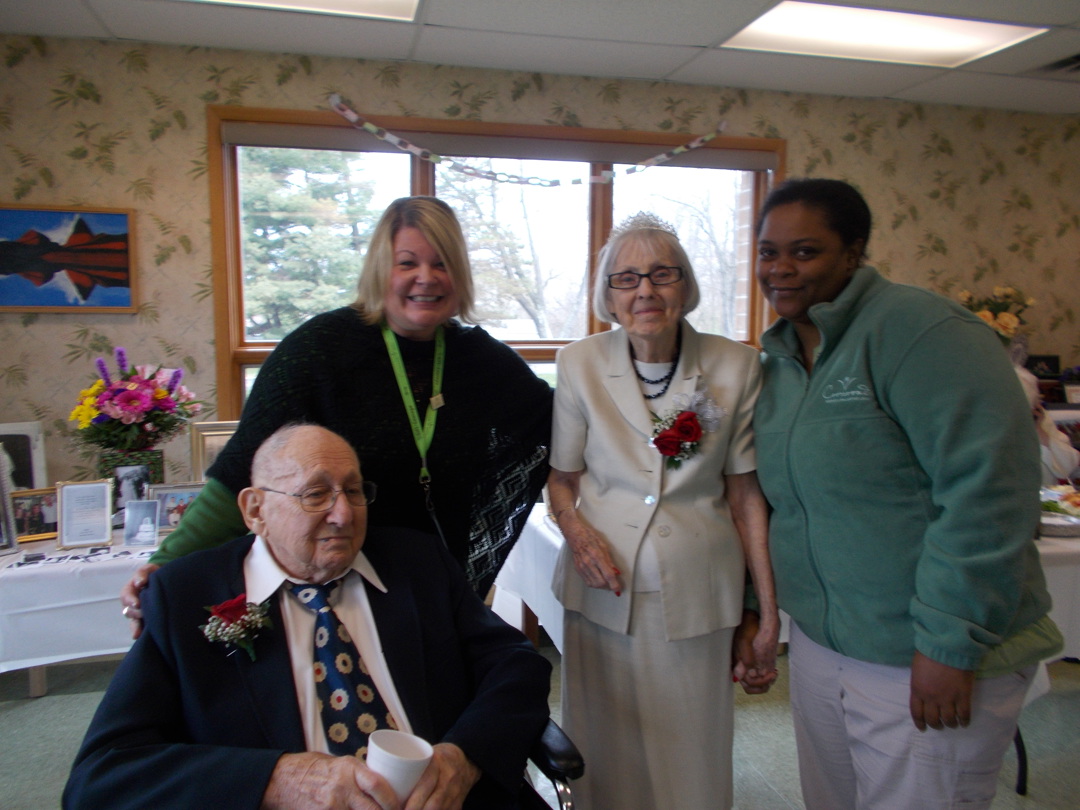 Walter finally cajoled his bride to the altar and then cupped her hand delicately in his – so perfectly familiar. They said their vows, even reciting a poem read at their original ceremony. Before the kiss, the two looked into each other's eyes with pure love that anyone could see was as strong and true as it was the day they got married seven decades before.
There wasn't a dry eye in the house. Thank you for being a real-life inspiration.