Blackjack Card Shark Beats the House
Gerald "Granny" Kelly always had an Ace up her fashion-forward sleeve.
She came of age in the early 1950s and lived life in the fast lane, taking chances and pushing boundaries. It was exciting, but not always easy. In fact, there were many periods in Granny's 80+ years where the odds seemed stacked against her. Granny's mother passed away before she was even in grade school.
Eventually, though, Granny met a man who could keep up with her, got married, and opened a hopping Las Vegas casino. Those were the days!
Granny and her husband worked hard yet took full advantage of living in Sin City – partying, gambling, and dancing into the wee hours. In the midst of it all, Granny became a hot-handed poker player. Blackjack was her favorite. It was a safe bet that giving Granny one more shot at beating the house would bring back the fire in her belly.
Welcome to Vegas, baby! Bright lights? Check. DJ playing Rat Pack-era music? Check, Check. Poker tables, rolling dice, and Vegas-themed cake? Check, check, and check. Crossroads re-created a rowdy Vegas casino – complete with outrageous decorations including dealers dressed up as playing cards.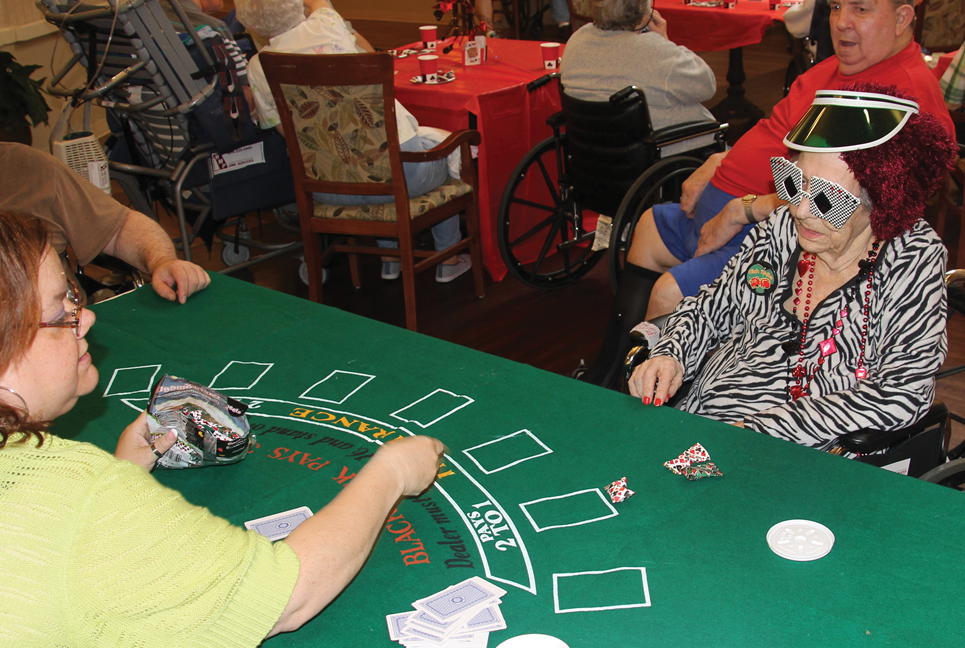 It was perfect. All dolled up, Granny swayed along to her favorite Dean Martin and Sinatra tunes as she double-downed for hours at the Blackjack table along with other facility residents. She literally beat the house so many times that the 'bank' ran out of prizes. And don't even try to double-cross this fireball or risk seeing her stick her tongue out at you…so there!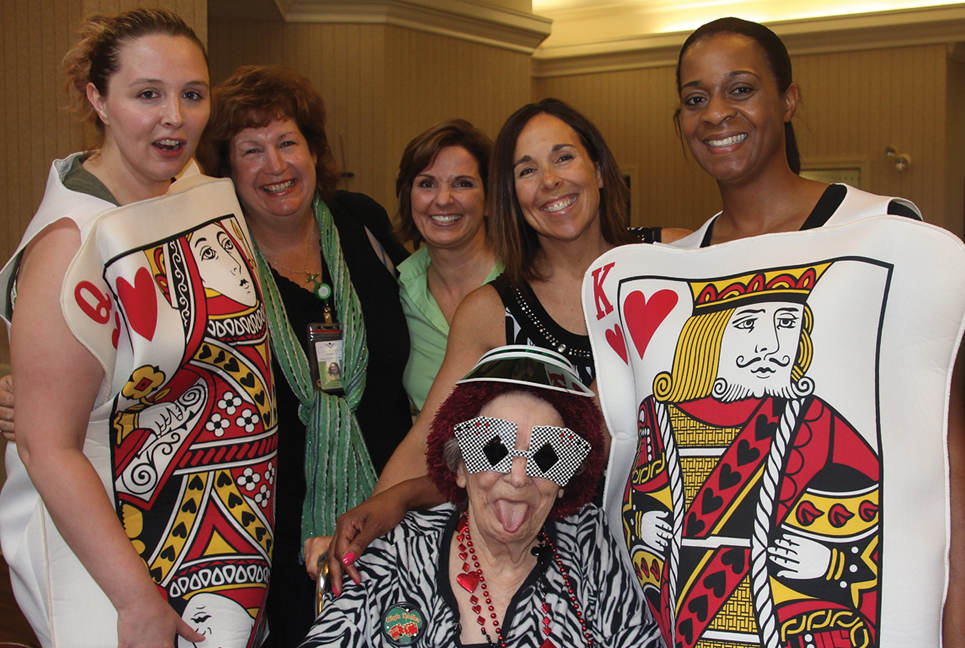 Granny had everyone laughing that day, most importantly, herself. A brief respite from the struggles of chronic COPD, and a reminder of her happiest of heydays…this gift proved a better elixir than any pharmaceutical.
As the event started to wind down, Granny's granddaughter asked her to tell some stories about the casino. But, whether it was because she was tired or feeling impish…she refused and just smiled coyly.
After all, what happens in Vegas, stays in Vegas.