Move Over Martha Stewart, There's A New Girl in the Kitchen!
Thanks to Crossroads Hospice & Palliative Care and Platt College, Martha Long recently returned to her happy place: in front of the stove.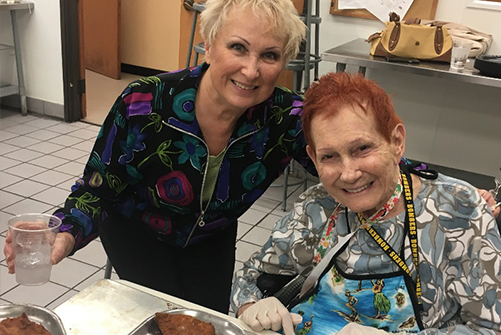 It had been years since 98-year-old Martha had donned an apron, but she used to wear it all day. Today, Martha worked alongside a professional chef for nearly three hours preparing chicken parmesan, risotto and salad. Onlookers, including Martha's daughter, Sharon, were salivating.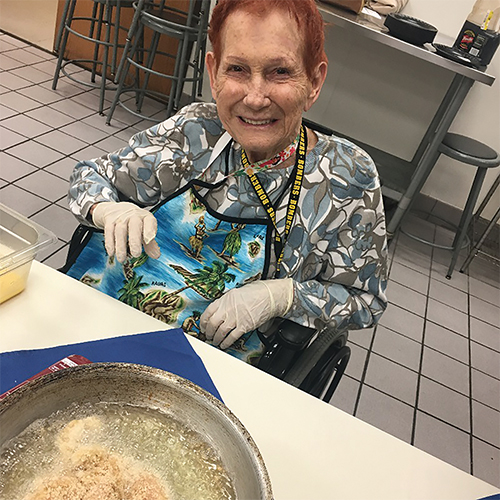 In Martha's day, there were no culinary schools, cooking shows or celebrity chefs – she didn't even own a TV until she was 33 years old. Everything she learned was passed down to her from previous generations. Martha's epicurean reputation spread far and wide, though – neighbors, churchgoers, and everyone in the community wanted to know what she was cooking for supper!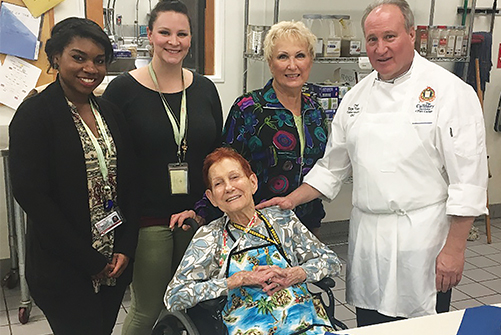 Martha was known for southern style dishes like chicken-fried steak and mashed potatoes with homemade gravy. "Good gravy always starts with a nearly burnt roux," she would explain to Sharon, whose friends not-so-coincidentally stopped by right around dinnertime. Hmmmm….
Everyone was welcome at the Long dinner table. As much as Martha loved to cook, her real passion had less to do with food and more to do with people. She enjoyed gathering folks together and spoiling them with her southern hospitality.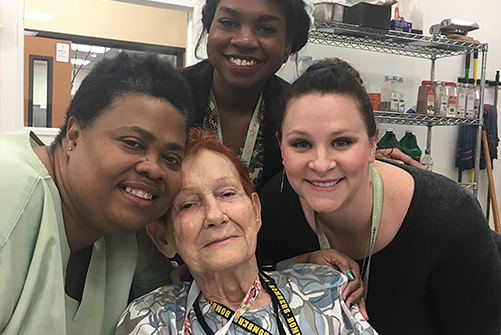 Back at Platt, it didn't take long for every dollop of gravy to be licked clean. Martha didn't eat a morsel but still had her fill.  "It was the best day I've had in many years," she said.
Most people are nourished by food. Others are nourished by simply giving to others. Bon appetit, Martha.