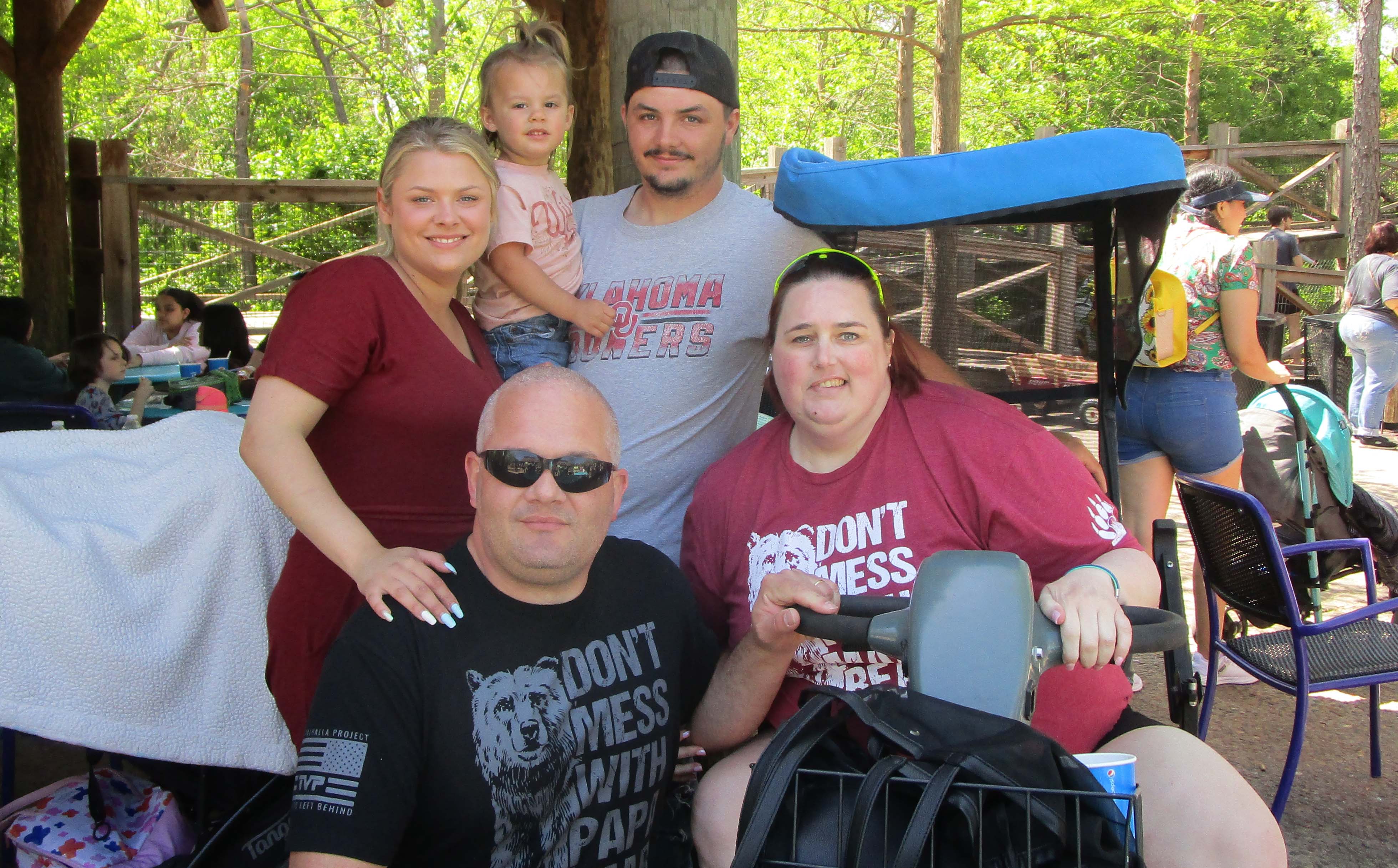 Gift of a Day Feature Story
October 2023
Gift of a Day
We develop unique plans of care that include a Gift of a Day, our special program inspired by author Jim Stovall's popular book "The Ultimate Gift." Since its inception, we have helped thousands of hospice patients experience the perfect day. That day is based on the question: "If you had one perfect day, what would it look like?" Our staff members, volunteers and local businesses work together to bring these perfect days to life for our hospice patients.
A Special Day at The Oklahoma City Zoo with the Animals and Each Other
Moya and Anthony Dalrymple welcomed their first grandchild Adalene Marie, affectionately nicknamed Peacock, three years ago.  Along with their loving daughter Miley and son-in-law Jonathan, they are a close-knit family that enjoys spending time together.
When it came time to plan Moya's Gift of a Day, the idea of visiting The Oklahoma City Zoo with her family came straight from her heart, according to Moya's Crossroads in Oklahoma City care team. 
Moya was so happy to be out enjoying the Zoo, especially being able to see Adelene Marie so delighted with the animals and the whole experience. They fed birds together and also enjoyed a relaxed lunch, courtesy of the Zoo. 
Creating happy memories for her granddaughter to cherish as she grows up was Moya's goal.
As luck had it, it was also a beautiful early spring day. The sun was shining, seemingly adding an extra element of happiness and togetherness to the day.