Gift of a Day
We develop unique plans of care that include a Gift of a Day, our special program inspired by author Jim Stovall's popular book "The Ultimate Gift." Since its inception, we have helped thousands of hospice patients experience the perfect day. That day is based on the question: "If you had one perfect day, what would it look like?" Our staff members, volunteers and local businesses work together to bring these perfect days to life for our hospice patients.
4 Generations Tackle A Mountain.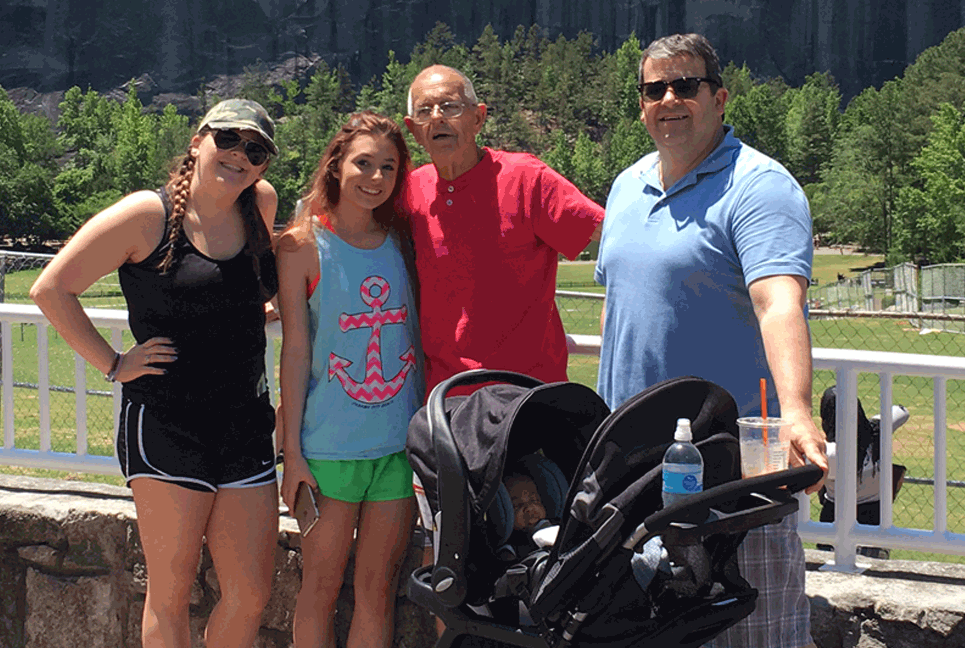 Where can you find an attraction suitable for four generations to enjoy together? Atlanta!
Crossroads Hospice & Palliative Care patient Maurice Ouellette didn't care whether he was sitting on a curb, eating a burger at the mall, or lounging outside as long as he could spend one day with all four generations of his beloved family. Crossroads made it happen.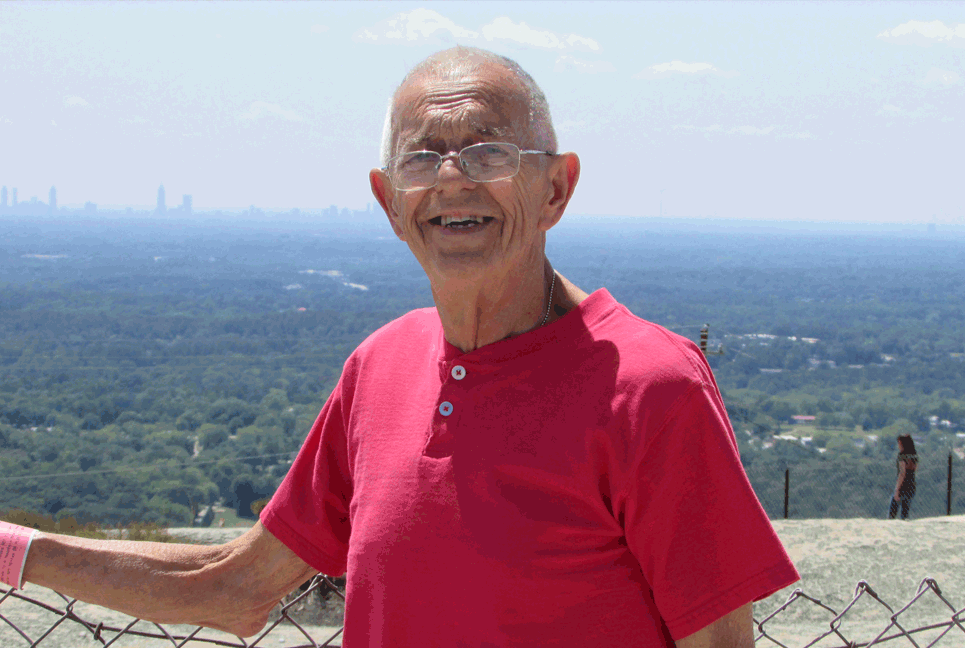 Early one mid-summer morning, as a picture-perfect, magenta sunrise greeted Maurice, his son and daughter-in-law, granddaughter and six-month-old great grandbaby, the Ouellettes piled into an RV heading to Stone Mountain Park.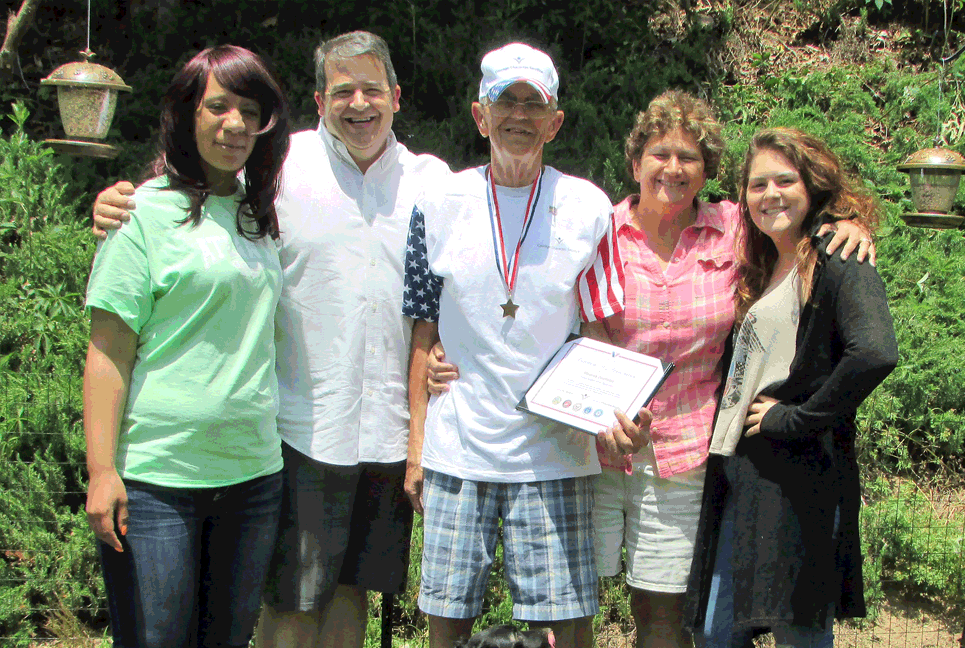 For the next 10 hours, Maurice relished precious time with his family as they explored the 3,200-acre destination. They rode the Skyride to the top and snapped many photographs – after all, this was a rare gathering.
When that same ball of fire which lit the sky that morning eventually set, the family became entranced by a mesmerizing laser light show that was capped off by fireworks. Maurice looked on the whole scene with immense love as his great granddaughter opened her eyes wide and whispered "ohs" and "ahs."
During the show, patriotic music played and the fiercely stoic Maurice – who served in the U.S. National Guard for 33 years – was suddenly overcome. Tears quietly slipped down his cheeks as his heart overflowed with love for his country and love for his family.