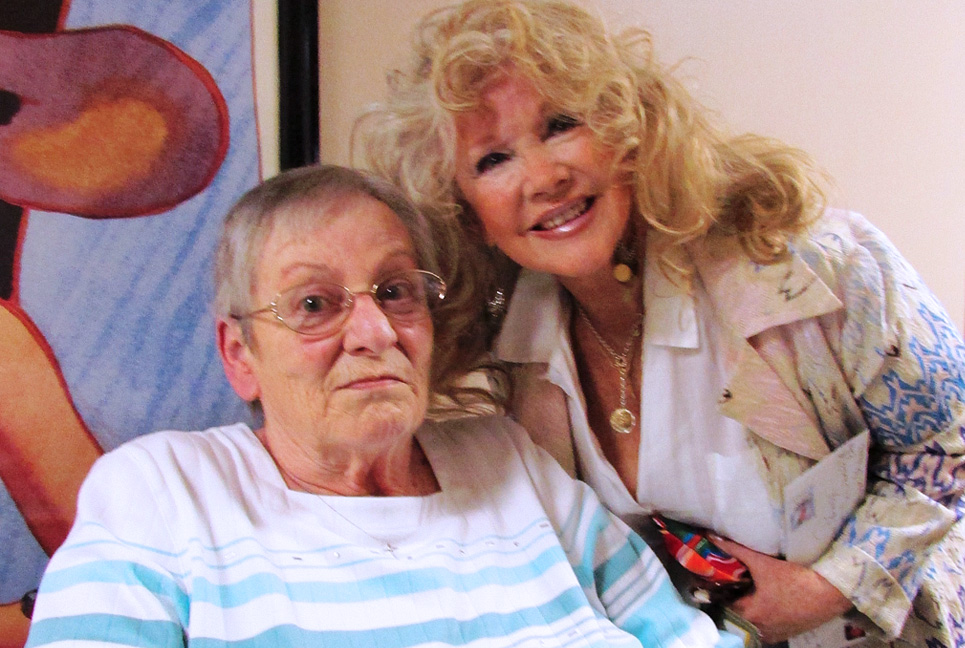 Gift of a Day Feature Story
July 2014
Starstruck Patient Meets Her Idol
To us mere mortals, movie stars, chart-topping singers and pro athletes can seem larger than life. Some of these celebrities live up to their impressive stage presence in real life while others let us down. Connie Stevens, a timeless Hollywood actress, is one pin-up who has truly lived up to her stardom, recently taking time from her schedule to make Crossroads patient Priscilla Hacker's dream come true.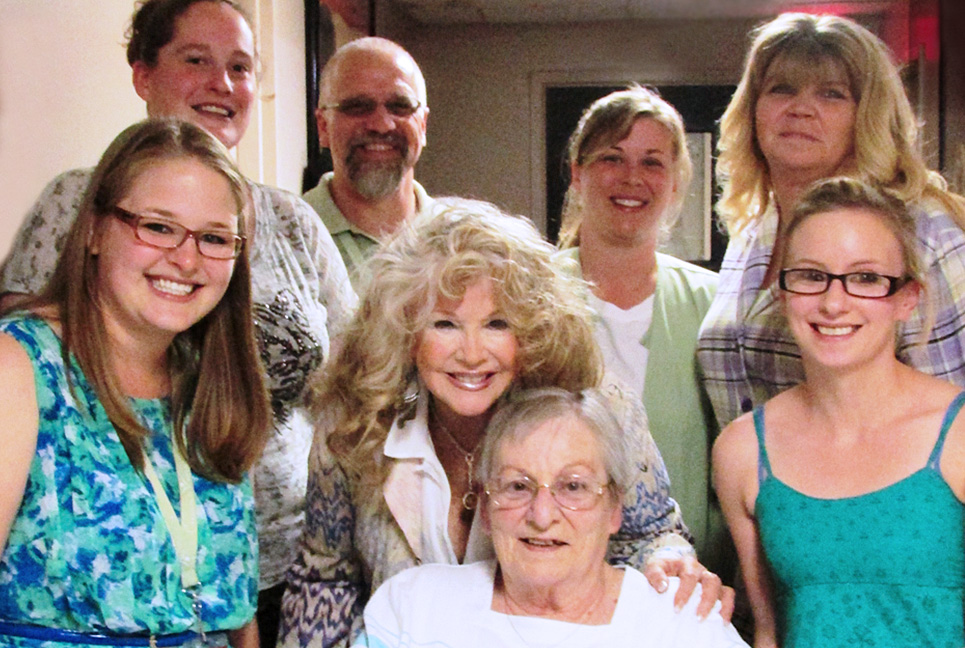 Priscilla had been a life-long fan of Connie Stevens – an American actress and singer most well-known for her role in the television series Hawaiian Eye (1959-1963). Stevens also played roles in the movies Rock-a-Bye Baby and Grease 2 among others, starred in the sitcom Wendy and Me opposite of George Burns and performed on Broadway. The blonde bombshell, who has a penchant for singing, also recorded many songs including a solo hit that reached #3 on the Billboard Hot 100 in 1960.
Of course, Priscilla knew all of these details…and much more. She had followed Stevens' career for most of her 76 years and went to as many of Stevens' performances as possible. Pricilla often tried to snag a back-stage pass or otherwise find a way to meet her idol but never did.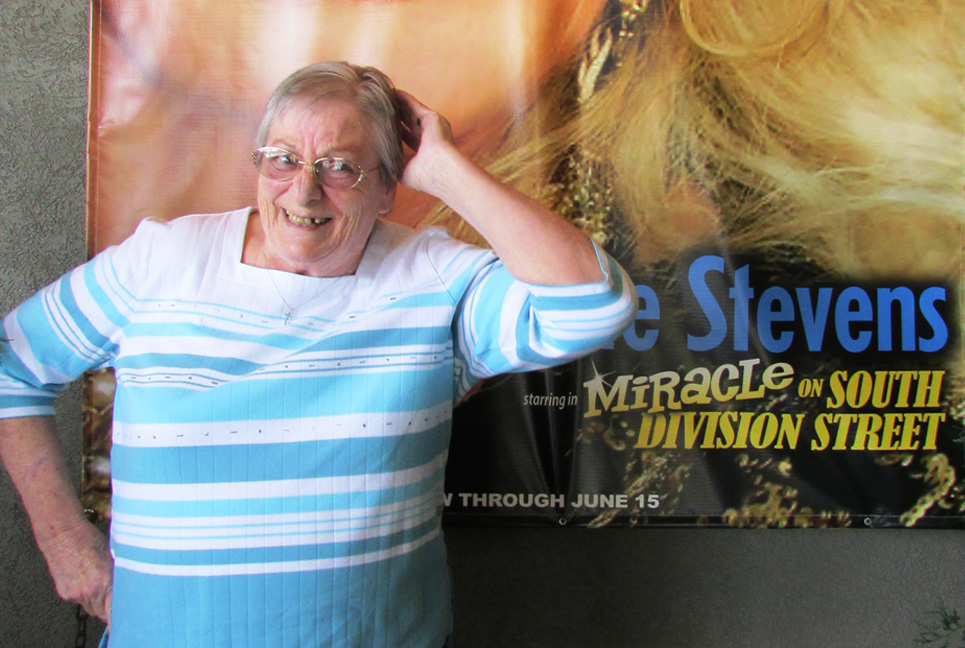 That is….not until Crossroads directed the show! Knowing Priscilla's infatuation with Stevens, Priscilla's Crossroads team did some research and – as luck would have it – discovered that Stevens would be performing at a local dinner theatre, New Theatre Restaurant, in Kansas City that spring. Reservations were made, family members were invited and the stage was set.
Priscilla was so excited to see Stevens live in the comedy Miracle on South Division Street, especially alongside her husband, daughter and grandchildren. They enjoyed a delightful dinner and laughed throughout the show…but that wasn't the half of it. Priscilla would soon finally meet her hero.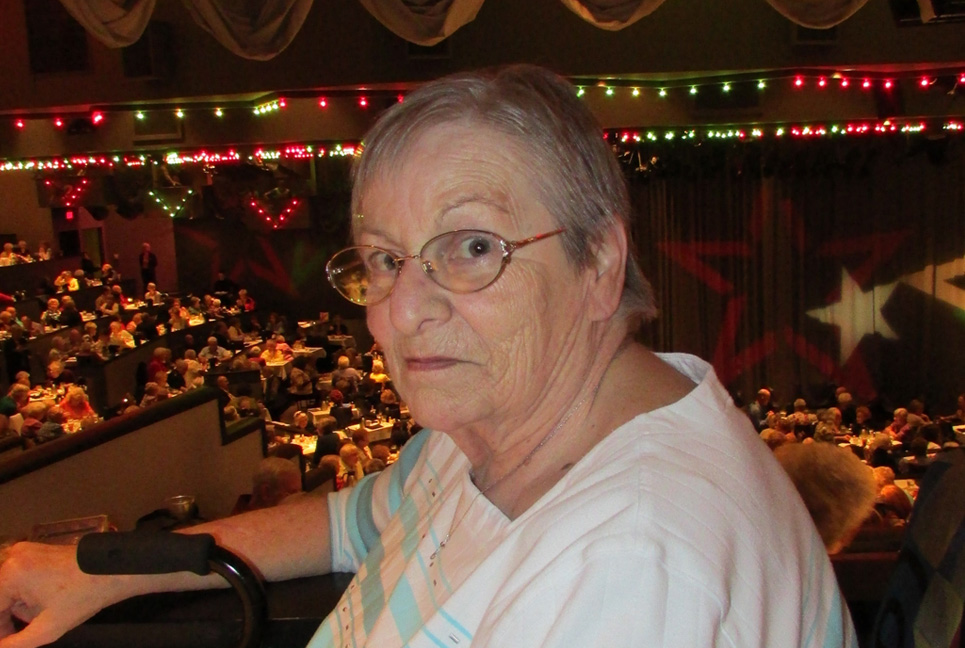 Stevens, understandably in a rush to prepare for her next show, stopped in her tracks when she saw Pricilla. She pulled up a chair, gently held Priscilla's hand and listened. The two gabbed and gabbed, with Stevens showing no signs of wanting to 'exit stage left.' Stevens was shocked at all Pricilla knew about her career and said how blessed she was to meet Priscilla. "You made my day," said Stevens sweetly.
It's curious…meeting the movie star was certainly a grand gift to Priscilla (one that she hasn't stopped talking about!), yet being admired by Priscilla proved just as poignant a gift to the movie star.