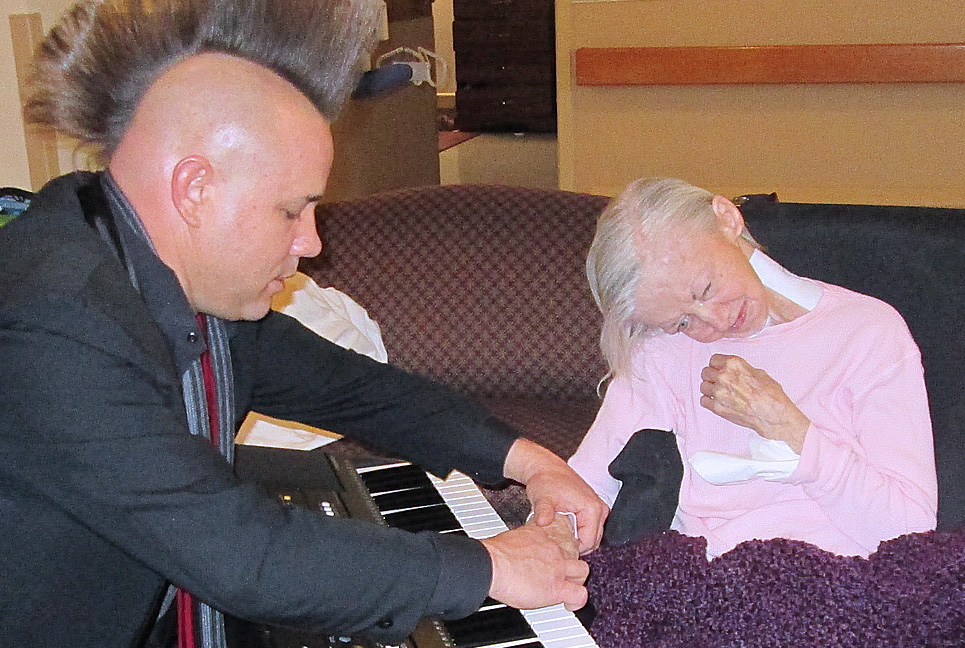 Gift of a Day Feature Story
May 2014
Pianist Regains the Joy of Music Despite All Odds
Beatrice Pfeiffer was born outside of Cleveland in 1930 – a beautiful baby girl. A decade later, her mother died suddenly, leaving Beatrice and her father to fend for themselves. Beatrice took over many domestic duties, studied hard and spent her spare time playing the piano. She eventually attended a local college where she studied music. Upon graduation, Beatrice became a music teacher inspiring a lifelong passion for song in hundreds of young people – many of whom also implored her to teach them how to 'tickle the ivories' as fluidly, gracefully and sonorously as she did.
She was a piano prodigy.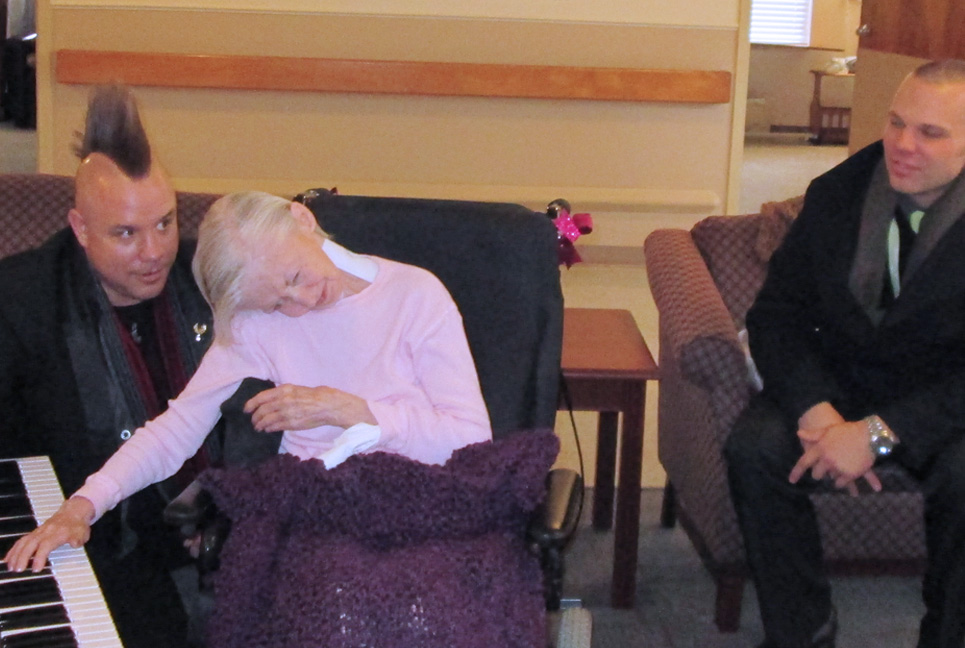 Gloriously, Beatrice played the most difficult compositions – Mozart, Bach, and Beethoven. The music seemed to stream direct from her soul through her fingertips and out onto the piano keys. Passersby would stop in their tracks to listen. Students gazed, mesmerized by her musical magic. But Beatrice could do neither – she had been blind and partially deaf since the age of 10.
Even though Beatrice could not see the keys, the base pedals or the sheet music, she played on. And on…overcoming insurmountable obstacles to play music right up until her nursing facility piano was moved out of reach. Beatrice was heartbroken, until, on her 84th birthday, Crossroads changed the tune.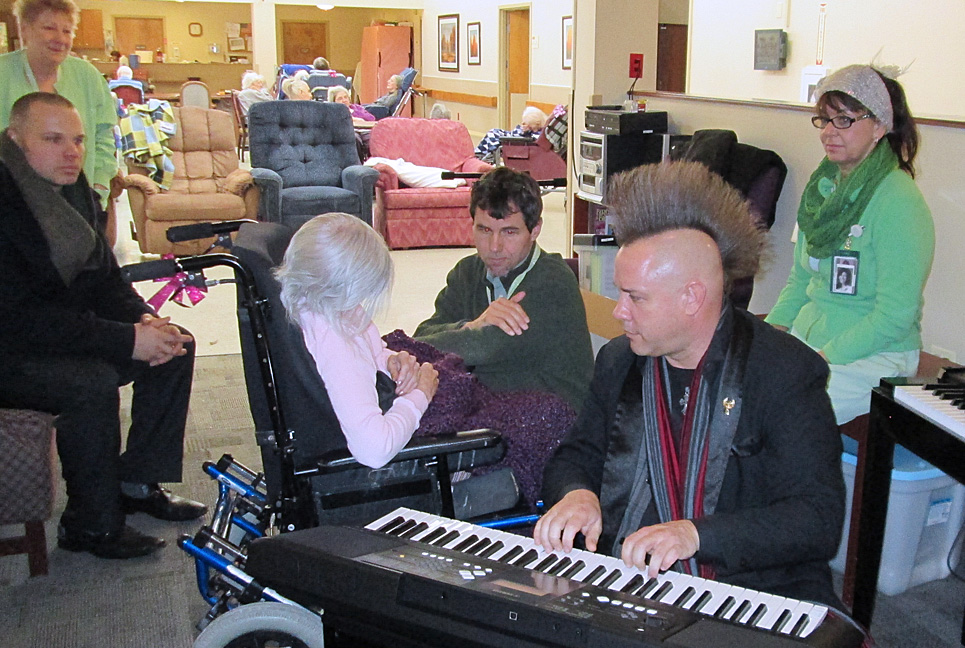 Crossroads invited professional recording artist, Christopher Milo, to surprise Beatrice on her birthday with a private piano concert of all her favorite classical compositions. For over an hour, Milo played and Beatrice savored every note as quiet tears, filled with emotion, rolled down her soft cheeks.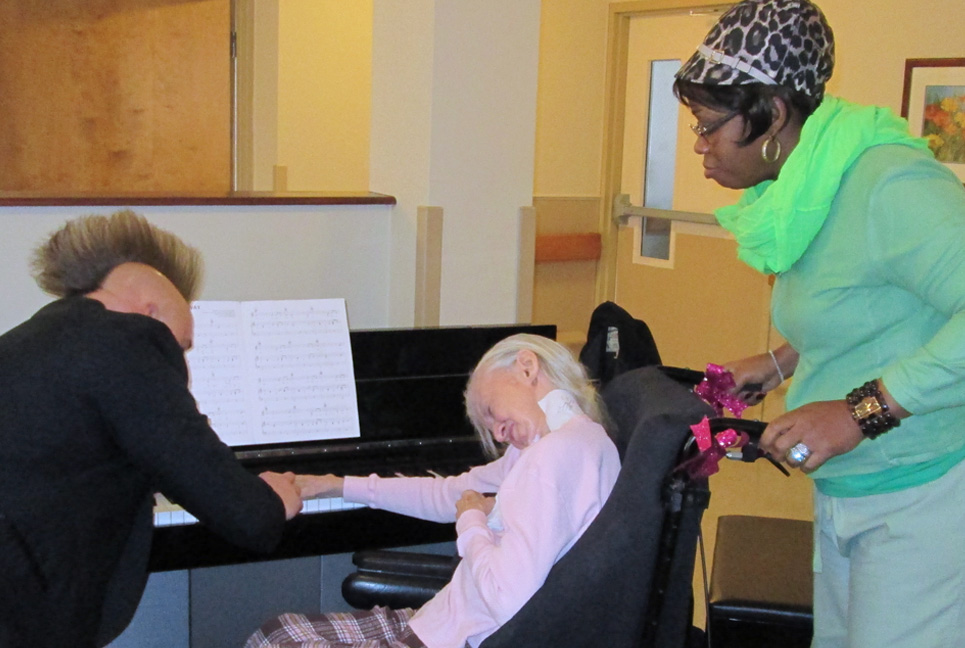 More tears came when Crossroads presented Beatrice with a keyboard that she could play any time she wanted – the keys marked with nail polish so she could feel for the right notes. Milo stayed to teach Beatrice how to play this strange, unfamiliar 'piano' and, not surprisingly, she picked it up quickly.
The day ended with thick slices of chocolate birthday cake and a very deserving toast: to a courageous woman, who continues to defy the odds. Play on, Beatrice…play on.