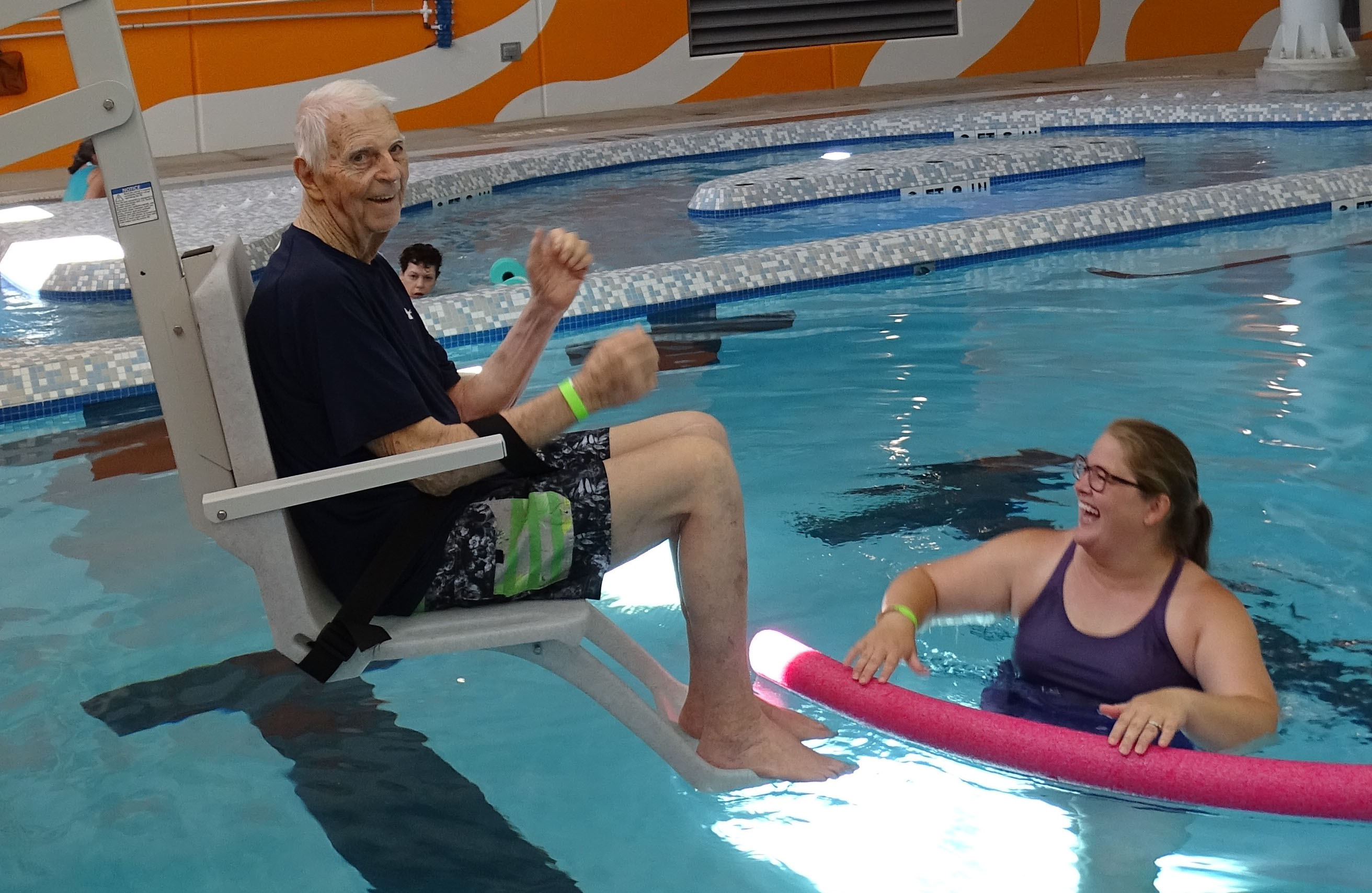 Gift of a Day Feature Story
June 2023
Gift of a Day
We develop unique plans of care that include a Gift of a Day, our special program inspired by author Jim Stovall's popular book "The Ultimate Gift." Since its inception, we have helped thousands of hospice patients experience the perfect day. That day is based on the question: "If you had one perfect day, what would it look like?" Our staff members, volunteers and local businesses work together to bring these perfect days to life for our hospice patients.
Birthday Pool Party with Good Food, Tunes & Swimming
Gordy Bohling has lived a very honorable life. He served in the U.S. military for 20 years before becoming a flight instructor. After retiring, he's been spending his days staying young by listening to music and dancing.
American rock and pop musician Roy Orbison is his favorite singer. He likes to put Orbison on for his hospice aide and to dance a little when they're getting him ready for his shower.   
It was Orbison's music that was playing at Gordy's Gift of a Day Backyard Pool Party planned by his Crossroads in Kansas City care team.
Ever since he was a young boy Gordy has loved swimming but he rarely gets the chance to swim now. He was beyond delighted to celebrate his birthday in a pool with good Mexican food, the warmth of being surrounded by family and friends and the music of Roy Orbison, of course
Pretty woman, walkin' down the street
Pretty woman the kind I like to meet
Pretty woman I don't believe you, you're not the truth
No one could look a good as you, mercy
-from "Oh, Pretty Woman" written in 1964 by Roy Orbison, his number one hit.