Scenes from an Italian Restaurant
After being married for seven decades, one might think the romance would be gone. But for Lorraine and Andrew Skosky – no way…the spark was, is, and always will be shining bright.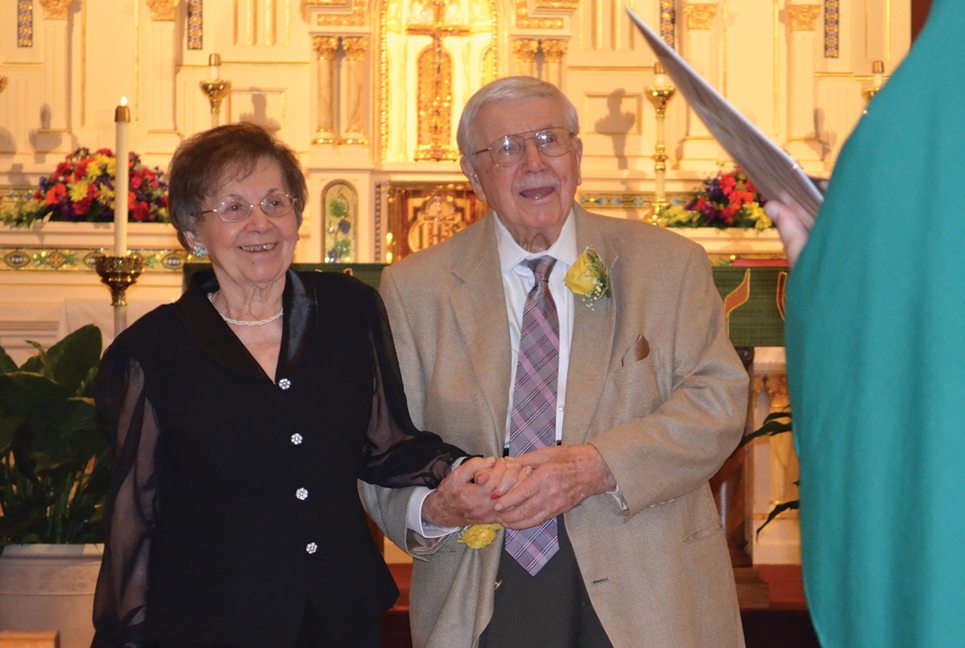 Lorraine married her beaux in June 1945. A gallon of gas cost 15 cents, the world's first computer was assembled covering 1,800 square feet, and World War II was ending. More importantly, though, it rained that day…and nothing wreaks more havoc on a perfectly coiffed, wedding hairdo than rain!
"Not to worry," said the pastor to a fretting Lorraine, "each raindrop is a blessing."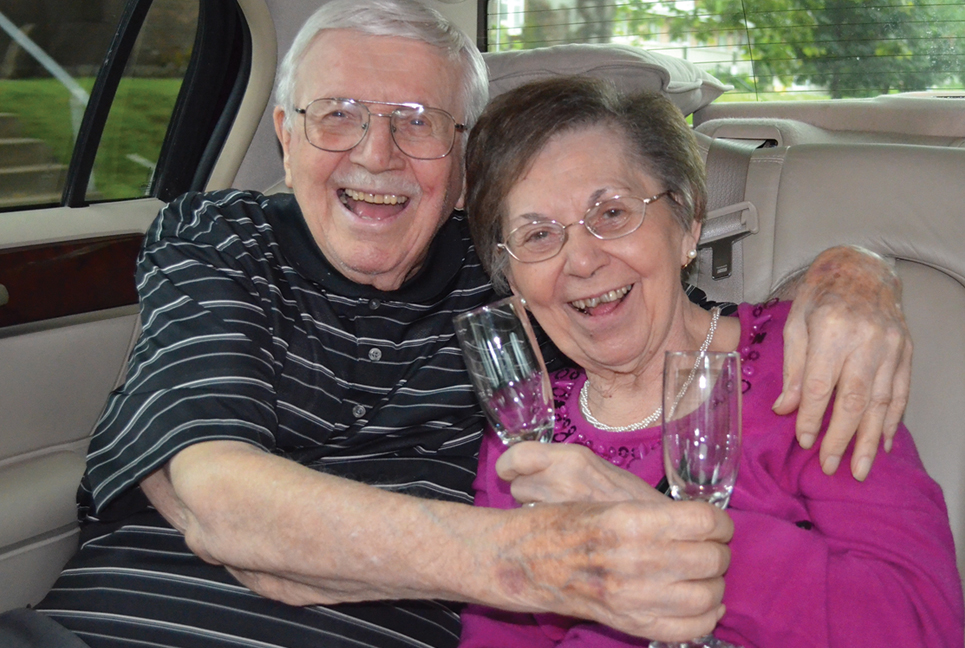 And so it was. Lorraine's beauty was in no way impacted by the rain that day but her marriage was indeed filled with blessing upon blessing. The couple raised eight children and have shared a happy life together for 70 years, always choosing humor over criticism; selflessness over pride.
Today, 21 grandchildren and 27 great-grandchildren continue to bless their lives.
To honor the couple's inspiring commitment to one another, Crossroads set up a grand anniversary celebration. It started off with a big surprise – a stretch black limo! Inside the car was a bouquet of flowers and balloons to set the mood as they were whisked off to Pietro's, a 5-star Italian restaurant in St. Louis known for its cultural charm and homemade pasta.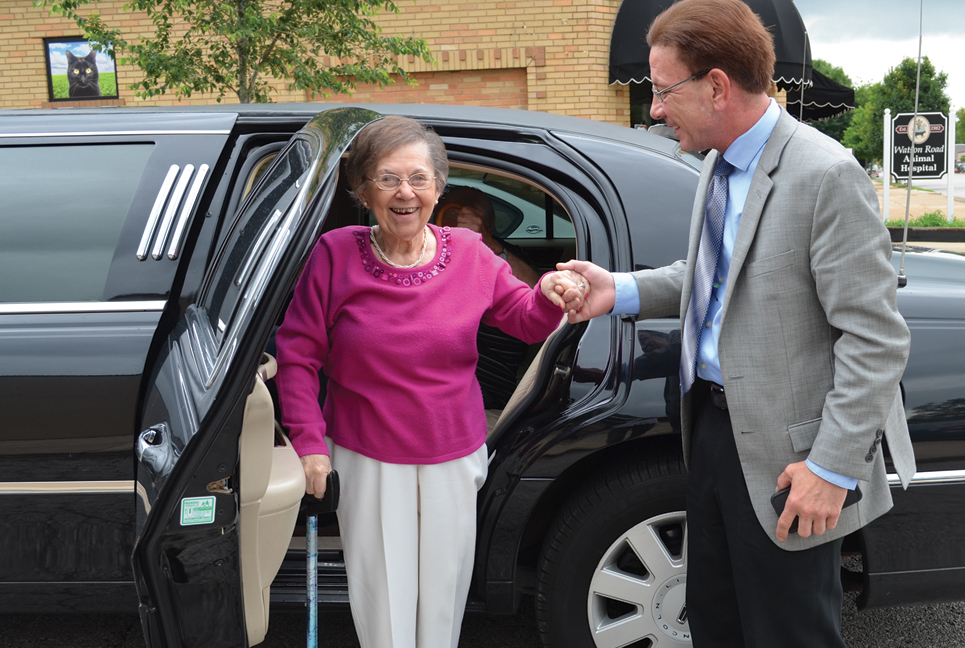 The Skosky's son and family were all there as well, but graciously gave the couple their own private table so Andrew could sneak as many kisses as he dared (and there were many!). Throughout the meal, they were treated like royalty by all – one diner even played songs on his harmonica for them tableside!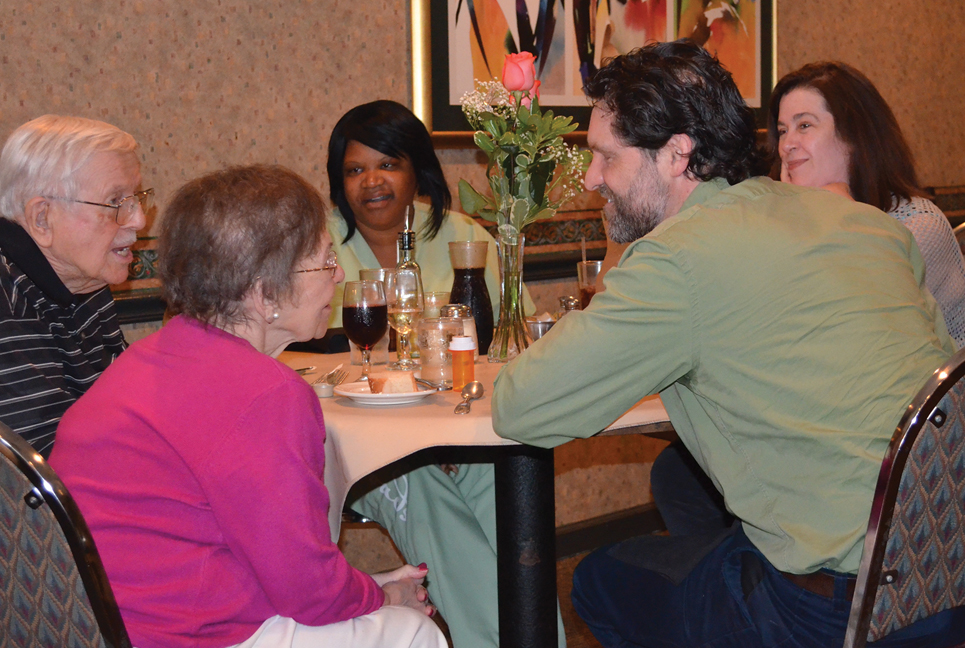 Delicate ravioli stuffed with soft cheeses, baked cannelloni topped with a savory red meat sauce and cream, plus fresh-from-the-oven bread more than satisfied the group's palette. No room for dessert, they claimed, yet somehow managed to enjoy a helping of fresh Italian gelato.
The food was top-notch but the conversation trumped everything. Lorraine and Andrew told countless stories and doled out priceless wisdom from their 70 years together. When asked the secret to a long marriage, Andrew simply said: prayer…that, and laughter.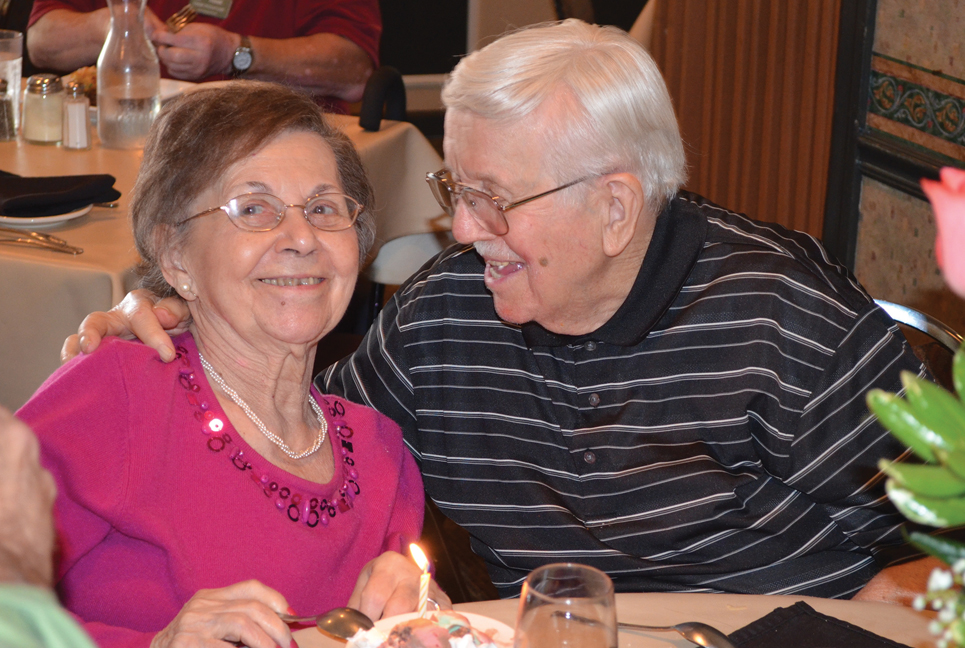 To that end, the Skoskys kept the group laughing all afternoon, as they held hands across the table – a truly precious scene from an Italian restaurant.