Music Makes the World Go 'Round!
Back in the day, Popular Tunes (nicknamed Pop Tunes) was an iconic record store and the place to be in Memphis. The store opened in 1946 and was a legendary hangout for many musicians and music lovers, even Elvis Presley who sometimes spent his free time hiding in the corner to watch customers buy his records. Another Pop Tunes regular was Frank Berretta, a Crossroads Hospice & Palliative Care patient. In addition to the two co-founders, Frank was a discrete silent partner, who loved to be in the mix as often as possible.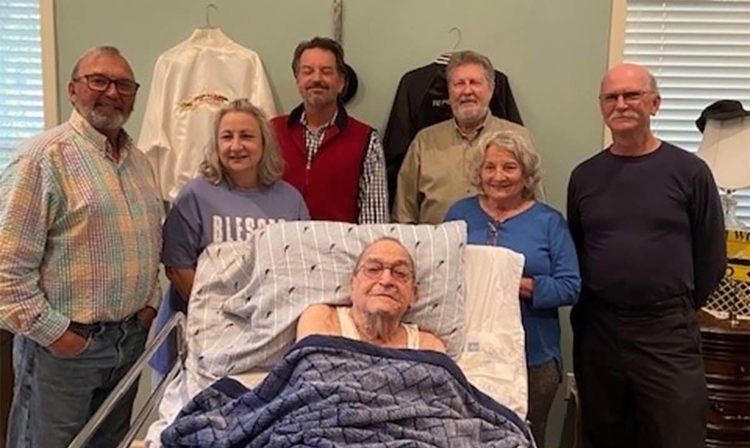 As decades passed, and Pop Tunes closed in 2009, Frank only had his memories. But when Crossroads asked Frank what his perfect day would be, he had one simple wish: to reminisce and relive the "good ol' days" at Pop Tunes.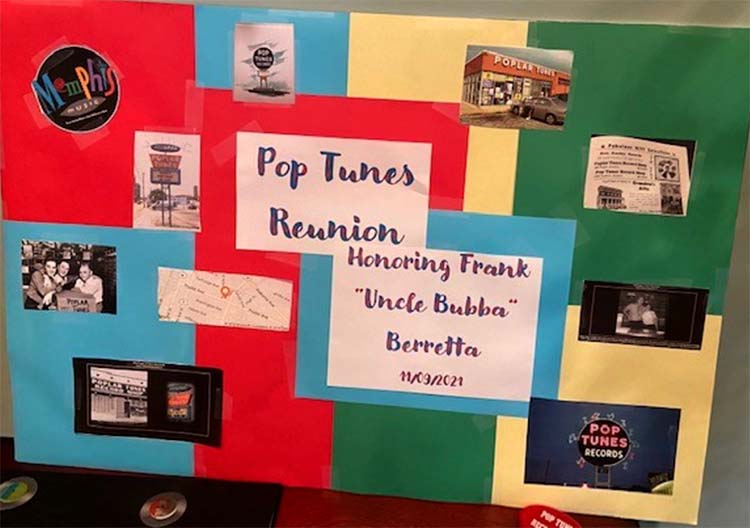 Crossroads jumped to make it happen as part of their "Gift of a Day" program. They found some of the former Pop Tunes employees and contacted the co-founders' grandson to help make this special day happen for Frank. For the first time in a while (thanks to COVID vaccines), they could all come together to sit and talk about fond memories. For Frank, who was then 92, it wasn't often that he pepped up for conversation, but on this special Gift of Day created by Crossroads, he did.