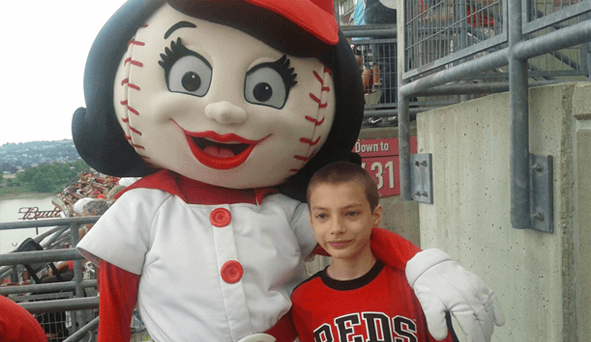 Gift of a Day Feature Story
September 2014
Father & Son Celebrate a Timeless American Tradition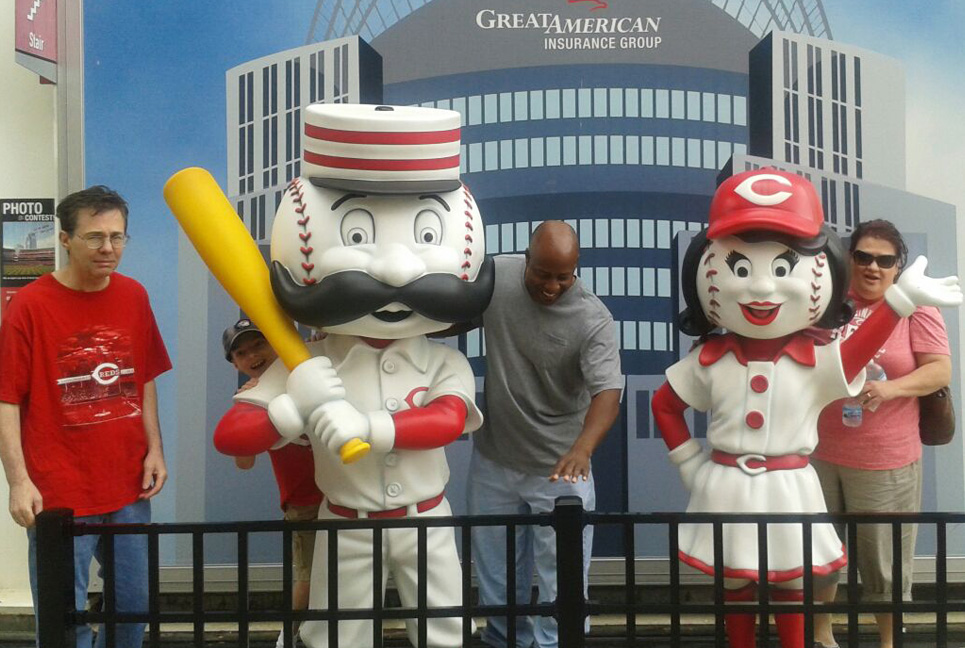 The sky that day was an ocean of blue, interrupted only by the reflections of sun glinting off metal. The scent of fresh mowed grass mixed with hot buttered popcorn perfumed the air. The sound of leather slamming hard against smooth wood bats echoed. Both dizzy at the sights, sounds, and smells of the Great American Ballpark, father and son rushed headlong to their seats.
It was the perfect game.
No, the pitcher didn't throw a no-hitter. No grand slam or extra innings. But for Parkinson's patient, Michael Fox, it didn't matter. Thanks to Crossroads, he was able to fulfill a dream to take his son, Dylan, to his first professional baseball game just like Michael's dad had done with him many years before when he went to Wrigley Field. Declining, Michael had all but given up hope.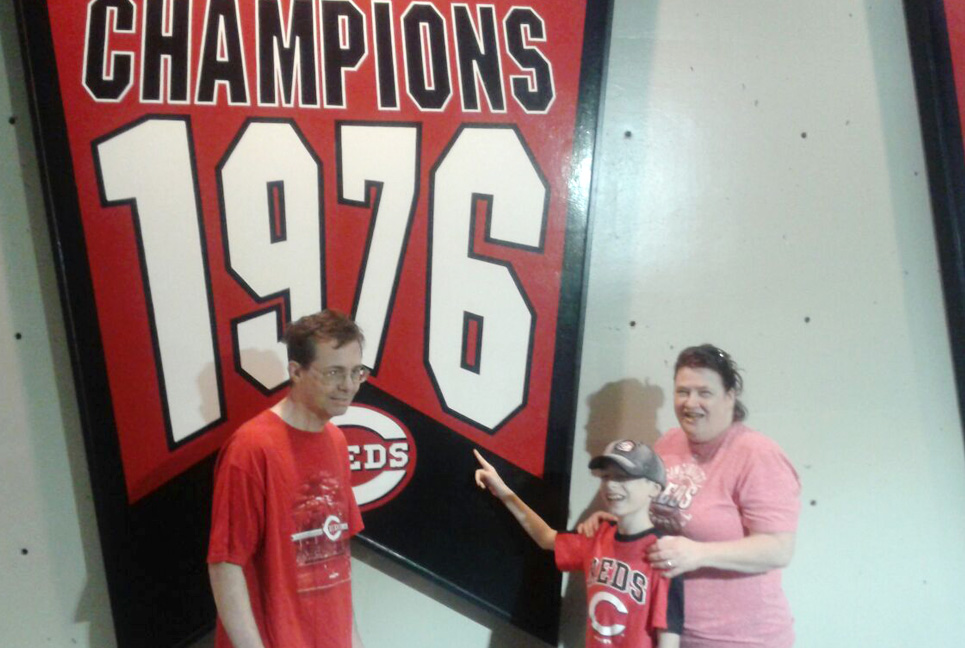 Surprise! Dylan was greeted by a chauffeured limousine in honor of his 12th birthday. His jaw dropped to the floor - "what's going on?" he shouted while jumping all around the house. The family took off for the field where they received more VIP treatment… complete with a private stadium tour by the Reds mascot. Dylan visited the bullpen, dugout and even the broadcaster's booth.
Next up? Hot dogs! Popcorn! French fries! Ice cream! It was truly a food frenzy.
Certain it could NOT get any better, Dylan practically squealed when surprised with a treasure trove of Reds bobble heads, baseball cards, t-shirts, pennants, an autographed picture of his favorite player, and other souvenirs. By the 7th inning stretch, Dylan had more Reds gear on than Manager Bryan Price!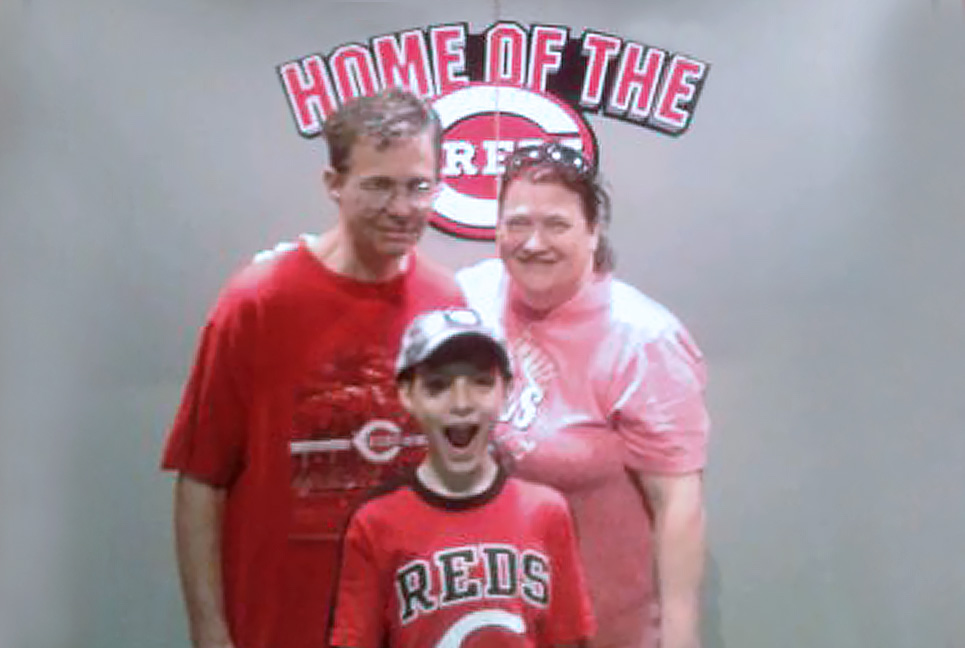 The Reds won that game, 4-1. Yet, Michael went home the biggest winner, having the chance to watch his son delight in the same game he loves dearly, seeing his boy intoxicated with pure boyhood joy from first pitch through to the last out. "This is a day none of us will ever, ever forget," cried Dylan's mom.
For this father-and-son team, the ball park really is a 'field of dreams.'