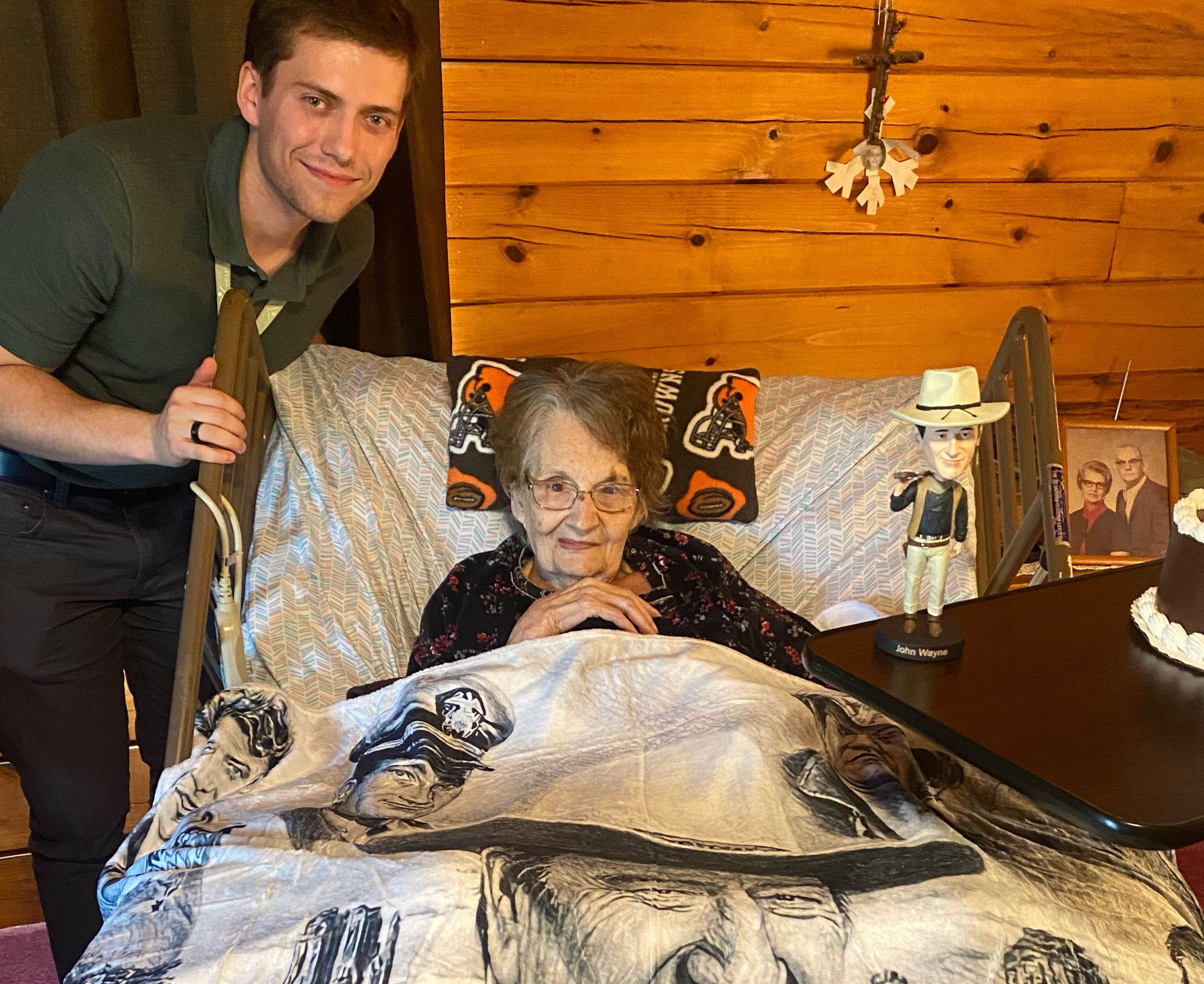 Gift of a Day Feature Story
April 2023
Gift of a Day
We develop unique plans of care that include a Gift of a Day, our special program inspired by author Jim Stovall's popular book "The Ultimate Gift." Since its inception, we have helped thousands of hospice patients experience the perfect day. That day is based on the question: "If you had one perfect day, what would it look like?" Our staff members, volunteers and local businesses work together to bring these perfect days to life for our hospice patients.
Movie Star John Wayne Inspires 90th Birthday with Family
"A big mouth don't make a big man." That's one of Western Movie Star John Wayne's famous lines from The Cowboys (1972.) Lona Osborn who is being cared for by Crossroads in Cleveland says she has two favorite things in life, chocolate cake and John Wayne.
When planning Lona's Gift of a Day 90th Birthday Party, Crossroads learned Lona's greatest wish was to have a party with her entire family. A mother of four, Lona loves spending quality time with her daughter and three sons. Unfortunately, due to their living in far-flung places across the country, the family only gets to see each other on holidays a few times a year.  But they all made a special trip for Lona's 90th birthday.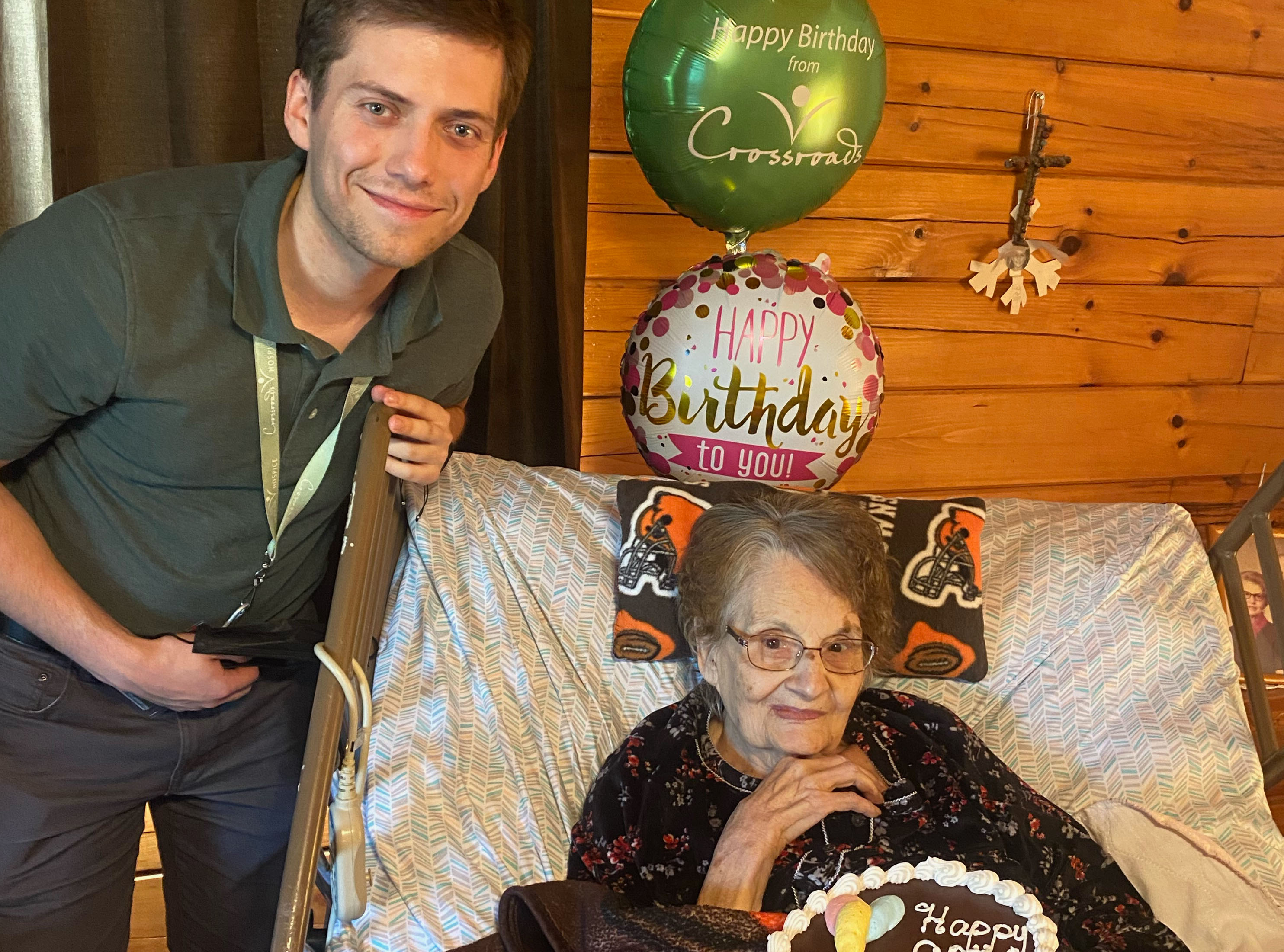 Chocolate cake was served and John Wayne movies, which calm Lona, were playing on the TV continuously. Lona isn't just a fan of John Wayne movies, she has also amassed a huge cache of John Wayne-themed collectibles.
At her party, Lona's Crossroads end-of-life care team gave her several collectibles including a giant John Wayne bobblehead and a John Wayne-themed throw blanket and fine china set.  Lona was overjoyed with her family and her gifts. She could not believe there were still John Wayne collectibles she did not have in her collection. And the chocolate cake was delicious too.