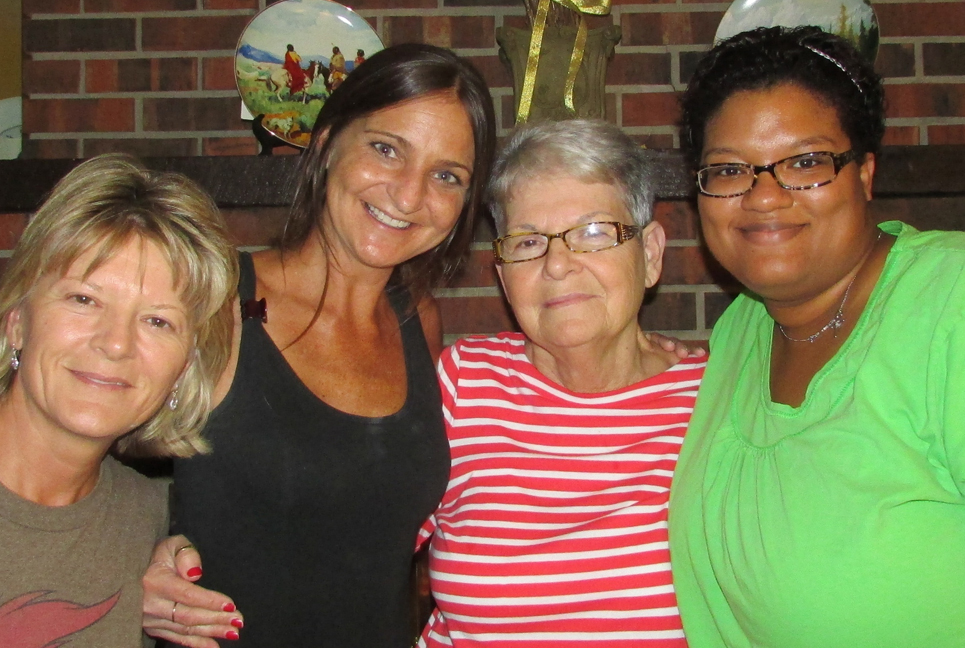 Gift of a Day Feature Story
February 2014
Makeover Transforms House into a Home
According to House Beautiful magazine, 2013's hottest paint colors are deeply saturated shades called 'tropical tide' and 'sea haze.' Gorgeous, but hard to imagine for a hard-working, practical woman who had lived in a house consisting of nothing but plain, stark-white walls her entire life.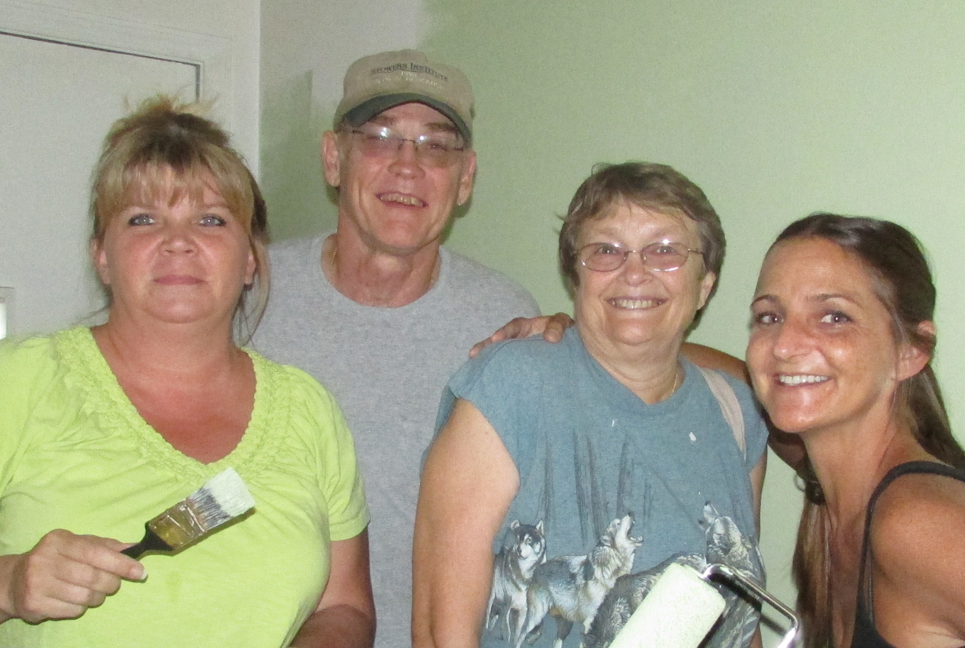 Elaine had always dreamed of someday sprucing up her modest house, but widowed at a young age with five small children to raise, she simply didn't have the time or money to spare. Elaine worked tirelessly at two jobs just to keep everything afloat – paint color was the last thing on her mind.Heck, Elaine was the last thing on her mind!
Both Elaine AND her house were long overdue for some T.L.C. So, Crossroads jumped on it, and prepared to do a real-life home makeover. With all hands on deck for two days, Crossroads staff moved furniture, painted walls, shopped, sewed, decorated and cleaned the space.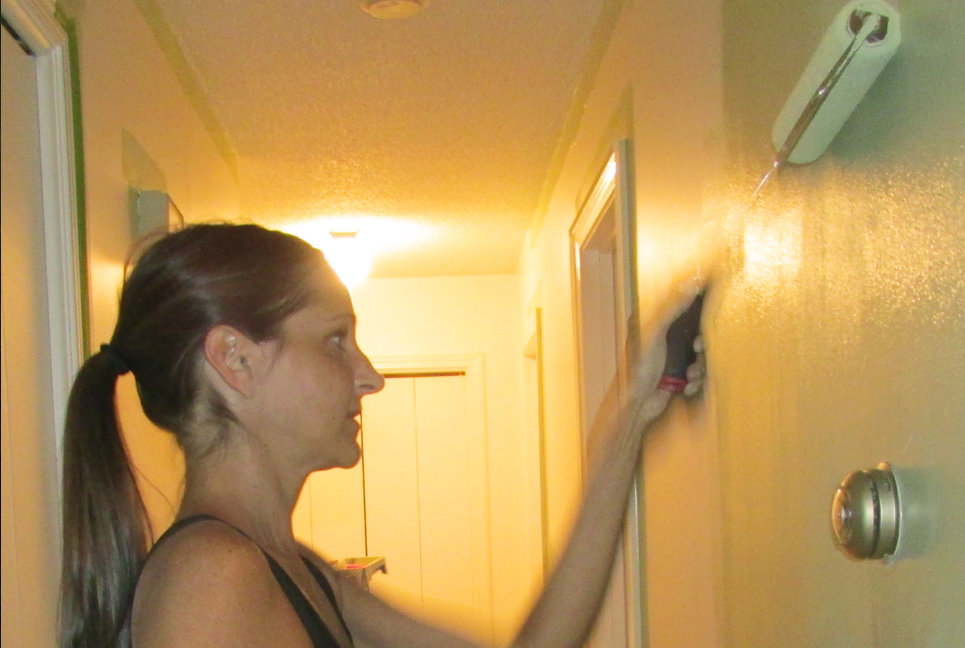 Inspired by a Victorian Garden painting that now hangs prominently in the living room, Crossroads painted the walls a delicate shade of green. They updated window treatments and decorated the walls with mirrors, wall hangings and gold sconces. Candles were placed elegantly on the fireplace.
But that was just the beginning! Crossroads next painted the kitchen walls a dusky shade of blue and refurbished an old baker's rack in white, then adorned it with lush plants and dainty antique teacups. Silk ivy was draped sweetly throughout the room to continue the garden theme. Finally, the team outlined a focal wall with space for Elaine to fill with photos of her children, grandchildren, great-grandchildren and loved ones. (All in matching frames, of course!)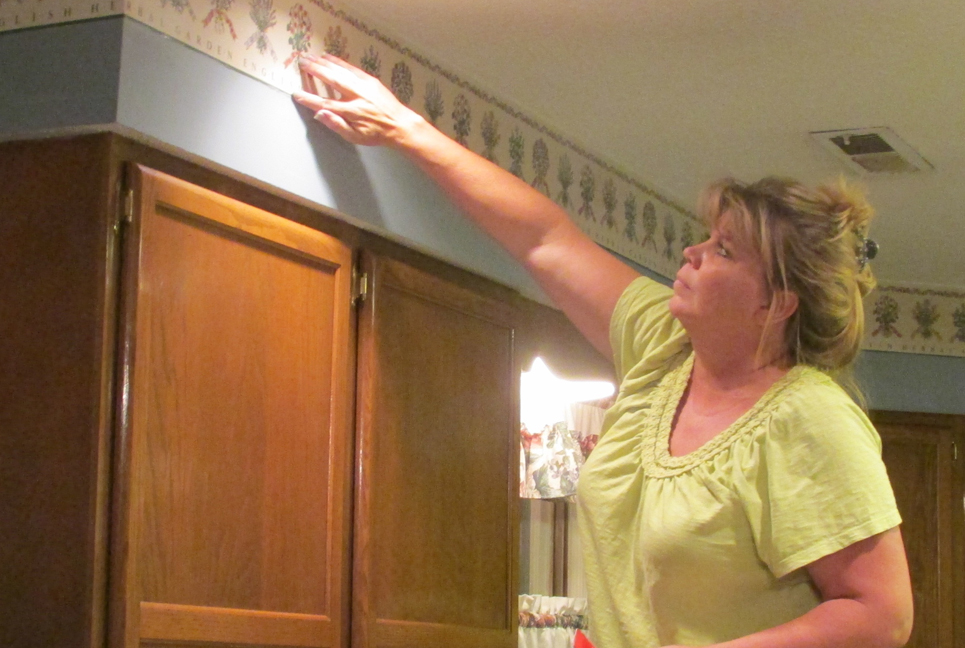 When Elaine arrived for the big reveal, her jaw literally dropped in disbelief. Her eyes slowly swept across the room, taking in the dramatic changes and the smaller, personal touches. It was a true transformation that warmed her heart even more than the freshly baked cookies left out on the table to welcome her home. Overjoyed, Elaine choked out, "thank you for turning my house into a home."
Tropical Tide, Sea Haze, or any other color… nothing tops the beauty in that.