Gift of a Day
We develop unique plans of care that include a Gift of a Day, our special program inspired by author Jim Stovall's popular book "The Ultimate Gift." Since its inception, we have helped thousands of hospice patients experience the perfect day. That day is based on the question: "If you had one perfect day, what would it look like?" Our staff members, volunteers and local businesses work together to bring these perfect days to life for our hospice patients.
Hoops Heaven.
The University of Kansas basketball team plays about 38 games each regular season. Multiply that times 50 seasons and then tack on post-season games from 45 NCAA tournament appearances including three championships and it adds up to well over 2,000 games.
And, Jim Craig has watched every single one.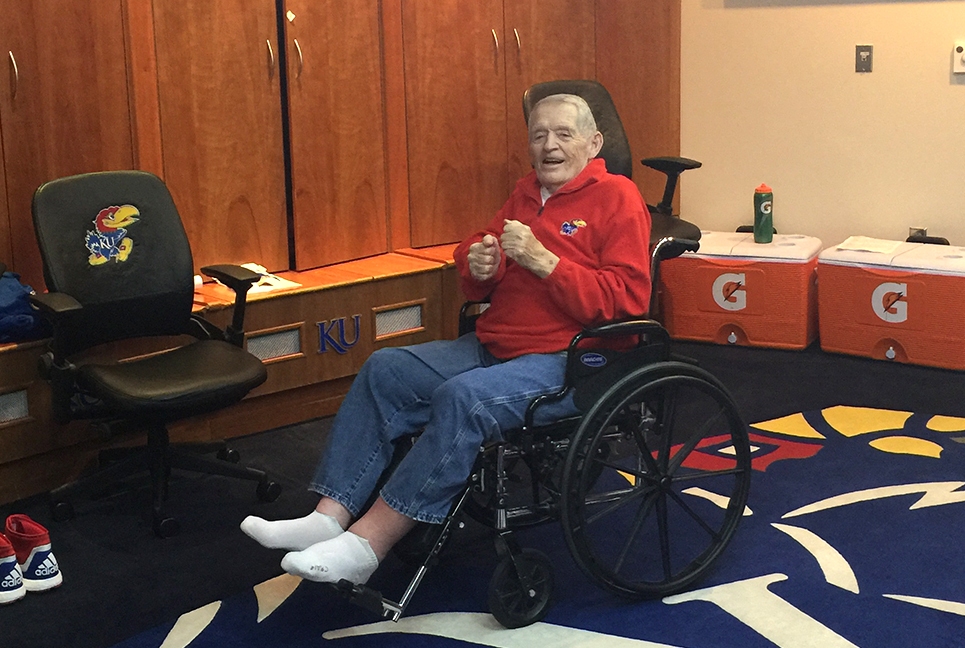 Jim is possibly the BIGGEST Jayhawks fan ever. No matter how late a game might go, Jim watched, cheered, and then relayed the action, play by play, the next day without missing a beat. Lately, though illness started to take its toll but he never gave up on one dream: to stand at half court in the Allen Fieldhouse, where he had watched so many games.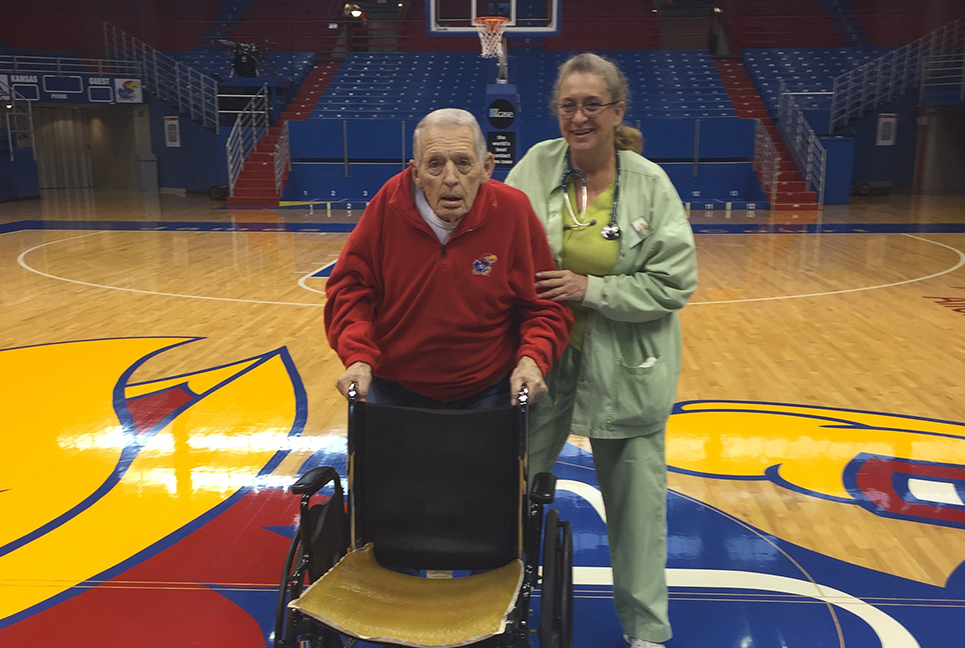 Jim's Crossroads Hospice & Palliative Care team scored big when they brought him on campus for a full tour of the famous field house. Then, he was handed a branded practice ball and invited to stand (with assistance) at half court. Tears filled his eyes.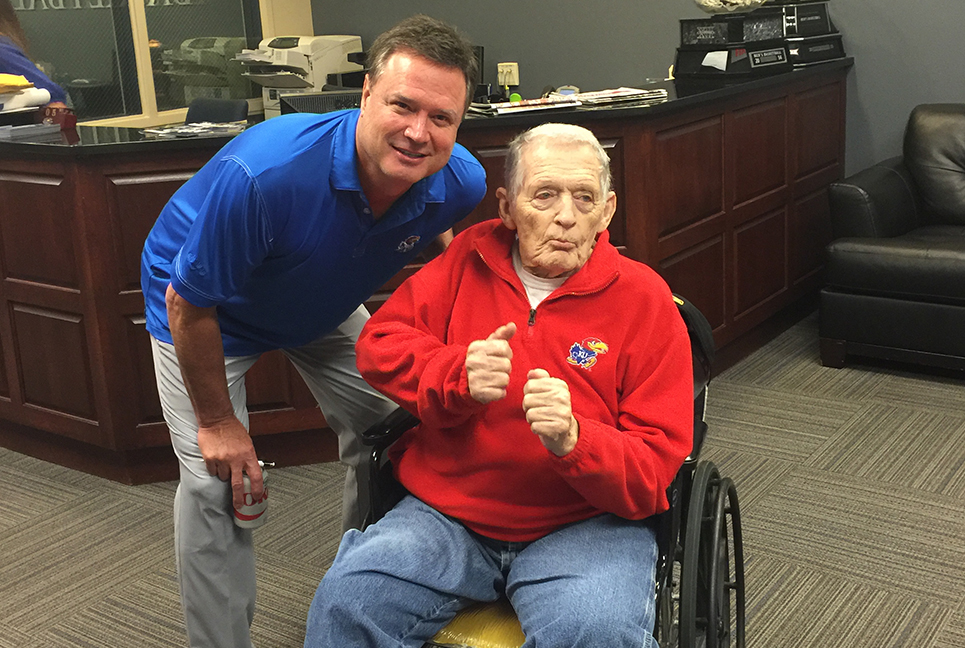 What happened next was nearly too much. Much to Jim's surprise, Head Coach Bill Self sauntered out to shake his hand. Jim, choked a bit, but then wasted no time offering him some coaching advice! His boyhood dream came true, and now a poster-sized photo of himself, posed to take a buzzer-beater hangs proudly above his bed.
3, 2, 1 – swish…nothing but net!